Report: Russia relocated 6,000 Ukrainian children for reeducation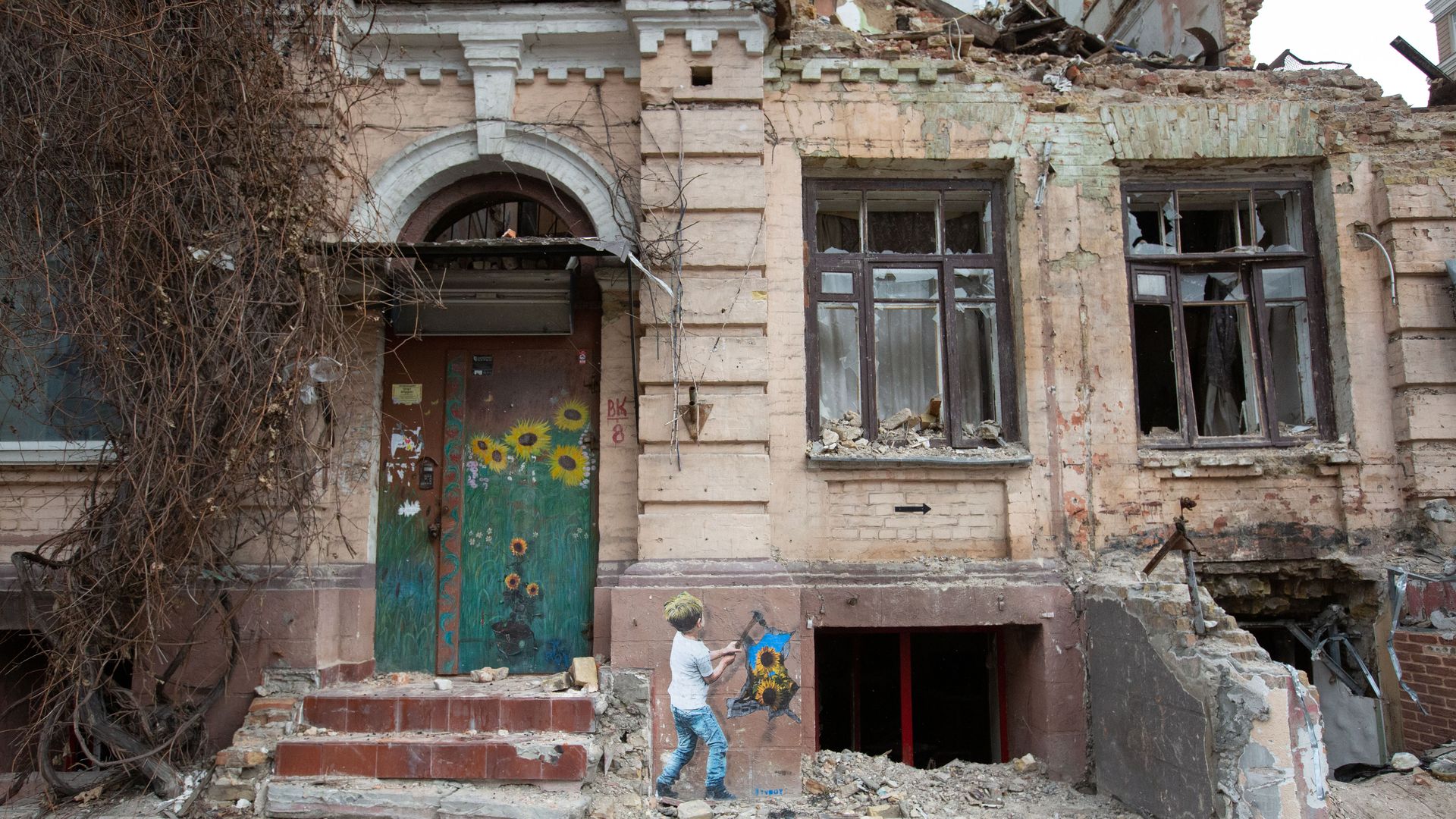 The Russian government has systematically relocated at least 6,000 children from Ukraine since the start of its invasion last February, according to a report published Tuesday by Conflict Observatory, a program supported by the U.S. Department of State that tracks evidence of alleged war crimes in Ukraine.
The big picture: Children aged four months to 17 years old were taken to camps or other facilities, the majority of which engaged in pro-Russia reeducation efforts, with some even providing military training, per the report, which was done in partnership with Yale University's Humanitarian Research Lab.
Details: Researchers identified 43 facilities involved in holding the children in what they describe as a "large scale systematic network."
The kids were either taken to recreational camps or to facilities used for foster care or adoption in Russia and Crimea.
Some of the camps suspended the children's return to their parents in Ukraine, and some kids were adopted or placed with foster families in Russia.
Zoom in: The children who were taken include those with parents or clear familial guardianship, those deemed orphans by Russia, those who were in the care of Ukrainian state institutions before the invasion and those whose custody status was unclear or uncertain due to the war, per the report.
In some cases, parents gave consent for their child to attend a camp, which included signing over power of attorney, at times to an "unnamed agent."
Other parents alleged that the specific elements of the consent they gave were violated.
Some parents allegedly refused to allow their children to go to camps but were "ignored by camp organizers who enrolled the children in camps regardless," the report states.
Zoom out: All levels of Russia's government are involved, researchers found.
Several dozen federal, regional and local figures were identified as having directly engaged in operating and politically justifying the program, per the report.
What they're saying: "The unlawful transfer and deportation of protected persons is a grave breach of the Fourth Geneva Convention on the protection of civilians and constitutes a war crime," the U.S. Department of State said in a statement.
The department called on Russia to immediately stop the transfers, which it called "unconscionable by any standard," and to grant access of the facilities to independent observers.
Russia's embassy in Washington, D.C., did not immediately respond to Axios' request for comment.
Go deeper