FTC's lone GOP commissioner resigns, accusing chair of abusing power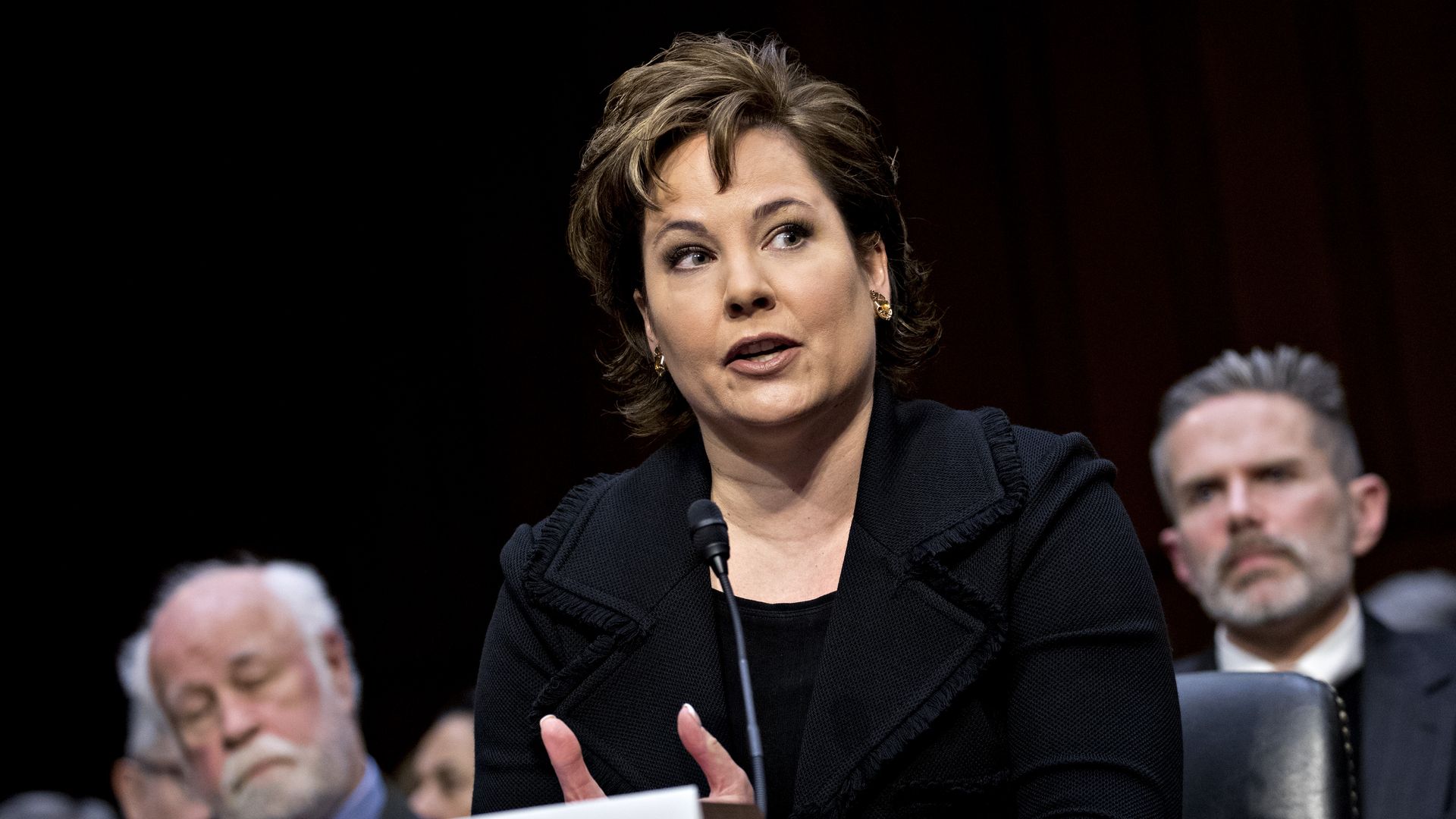 Christine Wilson, the sole remaining Republican on the Federal Trade Commission (FTC), announced Tuesday that she is resigning from her position.
Driving the news: In an opinion published in the Wall Street Journal, Wilson accused FTC chair Lina Khan of abusing her authority and "undermining the commission structure that Congress wrote into law."
Khan, who took the helm with a focus on targeting what she called monopolistic behavior, disregards the "rule of law and due process," Wilson alleged, who was nominated by former President Trump.
Wilson pointed to the FTC's challenge to Meta's acquisition of VR gaming company Within as one example. Prior to joining the FTC, Khan had made the case that Meta should be blocked from making future acquisitions. As a result, Wilson maintains that Khan should have recused herself when the FTC pursued its challenge.
"She would now sit as a purportedly impartial judge and decide whether Meta can acquire Within," Wilson said.
Wilson also added that many FTC employees are uncomfortable with Khan's means of achieving policy: "dishonesty and subterfuge."
Khan released a joint statement with FTC commissioners Rebecca K. Slaughter and Alvaro Bedoya on Tuesday addressing Wilson's exit.
"While we often disagreed with Commissioner Wilson, we respect her devotion to her beliefs and are grateful for her public service. We wish her well in her next endeavor."
Our thought bubble, via Axios' Ashley Gold: The FTC is able to carry out its work without a full commission, but pro-business groups and Republicans already skeptical of Khan's aggressive antitrust agenda will surely call the agency politicized and look to undermine its decisions.
Wilson's resignation will only bolster arguments that the FTC has become an extremist political agency.
Go deeper