CMS turns up nursing home transparency effort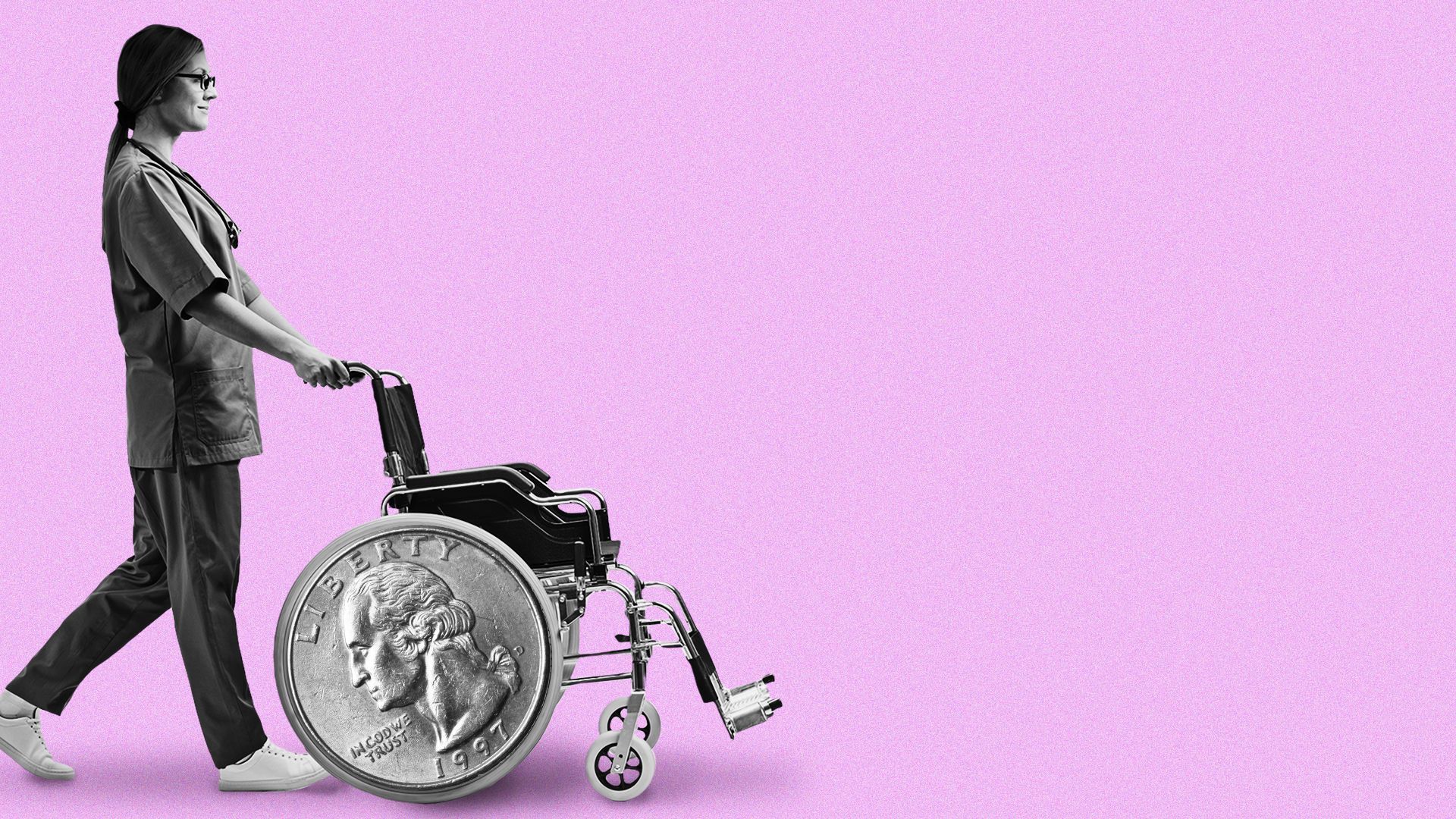 A new Centers for Medicare and Medicaid Services rule would require nursing homes to disclose more details about their ownership, including whether private equity or real estate investment trusts have a stake in the facilities or companies providing services onsite.
Why it matters: Biden administration health officials on Monday cited research showing residents in nursing homes acquired by private equity were 11.1% more likely to have a preventable emergency department visit and 8.7% more likely to experience a preventable hospitalization.
"One of the greatest concerns is that quality seems to be going down, but the cost continues going up," Health and Human Services Secretary Xavier Becerra told reporters Monday.
The details: Nursing homes receiving funding from Medicare or Medicaid would have to provide more information about their ownership when they enroll or revalidate in the program, or when a facility changes hands.
Companies that contract or provide services at nursing homes will also be disclosed in new reporting criteria, Bharat Ramamurti, deputy director of the White House Economic Council, told reporters, giving consumers greater insight into how a firm might be financially benefitting from the facility's operations.
Facilities that do not comply with the new rule will be subject to penalties, HHS officials said, including potentially not being paid from the programs.
As we reported last September, a federal database for disclosing nursing home ownership was found to have incomplete information that could obscure whether a private equity firm controls a facility.
Context: The majority of nursing homes in the country are owned by for-profit companies, and a 2020 study found that of the more than 11,000 nursing homes they studied, nearly 5% were owned by private equity firms.
Some researchers expect these ownership trends to continue with U.S. spending on nursing home care projected to grow to $240 billion by 2025, a National Bureau of Economic Research white paper says.
Zoom out: The Biden administration has made improving nursing home care a priority after the pandemic brought disproportionate levels of death and illness to residents and staff.
CMS plans to issue minimum staffing requirements this spring.
Go deeper