Some renters aren't getting a break from falling housing prices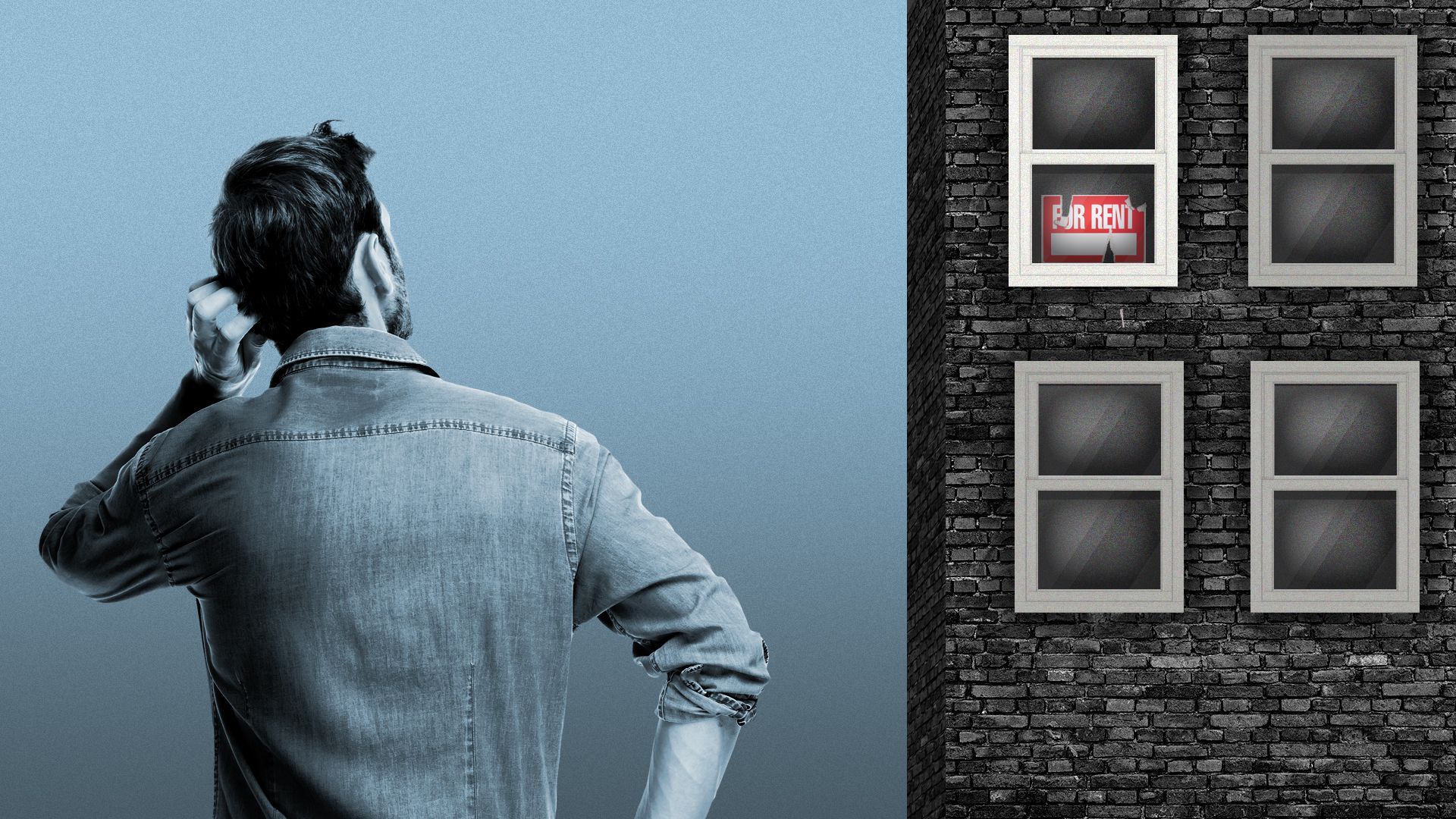 Housing prices are finally beginning to fall— but that's not necessarily translating into much of a break for renters, at least in some parts of the country.
Why it matters: The pandemic era has been defined by soaring prices to rent and own, contributing to historic inflation. With overall price pressures showing signs of peaking, shelter costs should soon follow suit.
How it works: High home lending costs are clogging the pipeline from renting to owning. Mortgage rates, which only recently fell from 7%, have prevented would-be buyers from leaving rentals — limiting inventory and making those units pricier.
Driving the news: According to Zumper, the national index for a one bedroom rental fell 0.3% in January, with a two bedroom remaining flat. That's consistent with a country-wide cooldown.
Yes, but: Not all markets are created equal. Zumper's data shows New York City is still the most expensive in the nation, with one-bedroom prices near $3,700, even though residents abandoned the city in droves during COVID-19.
Data from moveBuddha shows that out-migration has dominated in the Big Apple since January 2020.
After a brief influx of new residents in 2021, last year saw more people leaving than coming in, and most of the city's five boroughs haven't rebounded from the pandemic.
What they're saying: "It's not looking good for renters out there," Lior Rachmany, CEO and Founder of New York's Dumbo Moving, tells Axios. "Nobody is buying right now," given that mortgage rates remain elevated, and simply aren't appealing to buyers on a budget.
For a professional couple making $100,000-$150,000 per year, "Atlanta or Florida is a lot more appealing, and there are more jobs there," Rachmany said. "You still see young professionals moving into the city from other cities like Chicago and the Bay Area, but people are still leaving" New York.
What we're watching: Tuesday's release of consumer price index figures for January. At least a third of CPI is comprised of shelter costs; softness there will paint a more encouraging picture of moderating inflation.
Go deeper