Atlanta judge orders partial release of Trump 2020 election investigation report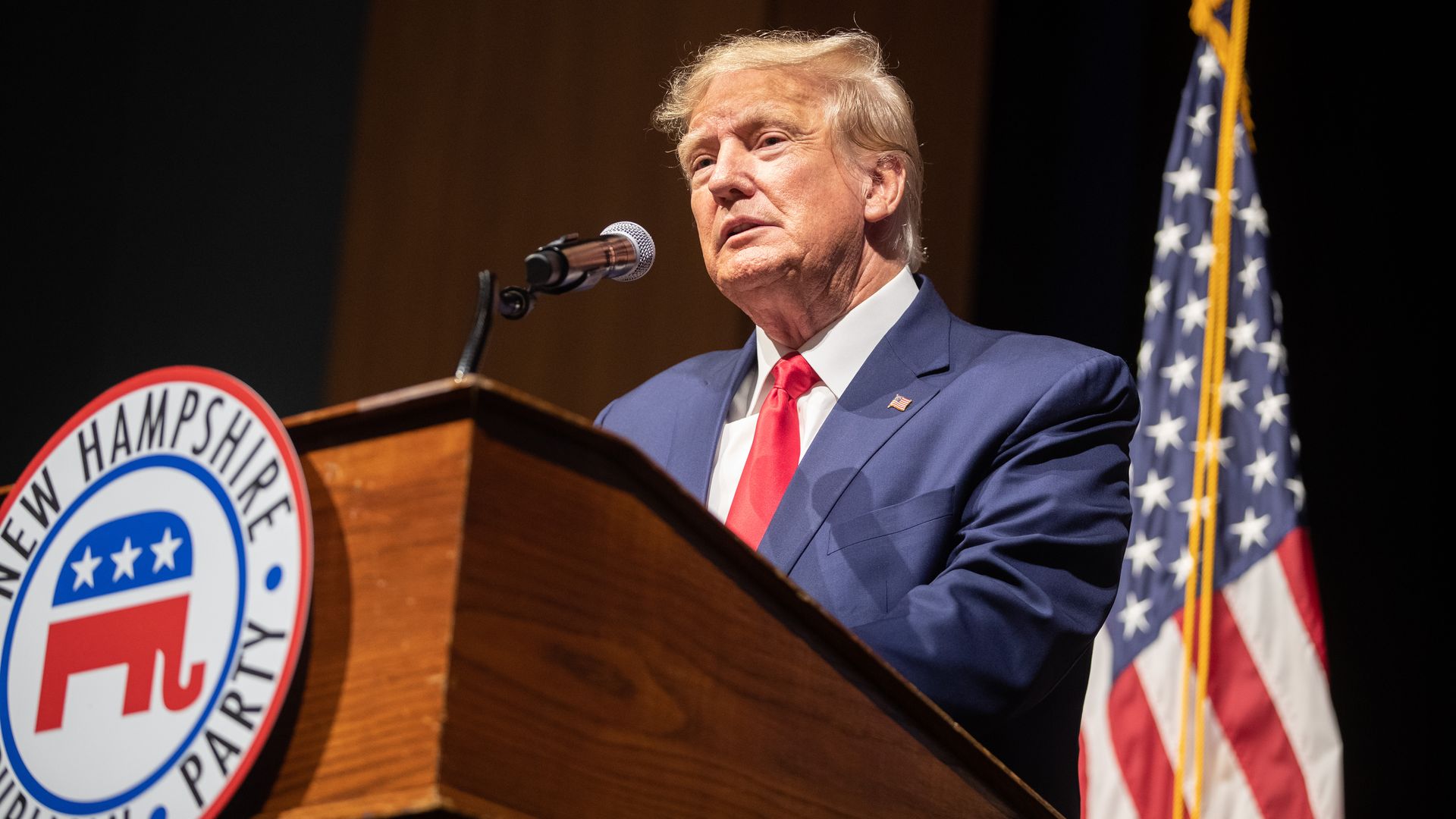 Part of an Atlanta grand jury's investigation into efforts to overturn the 2020 election will be made public on Thursday, Fulton County Judge Robert McBurney said Monday.
Why it matters: The report's recommendations are expected to influence Fulton District Attorney Fani Willis' decision on whether — and whom — to indict for criminal conduct.
McBurney agreed with the district attorney's request in part but decided to release the report's introduction, conclusion and a section where the grand jury discusses concerns about witnesses lying under oath.
He also wrote that the report provides "a roster of who should (or should not) be indicted, and for what, in relation to the conduct (and aftermath) of the 2020 general election in Georgia."
Between the lines: Willis said Wednesday in a statement that she doesn't plan to appeal McBurney's order and considers it "legally sound and consistent with my request." 
Catch up quick: The district attorney had earlier argued that the report should be kept private pending indictment decisions to protect possible defendants' right to a fair trial. "Decisions are imminent," she said in a recent hearing.
National and local media outlets argued for full release of the report because of its "extraordinary" public interest.
The investigative panel has heard from 75 witnesses and "countless exhibits" Willis said.
Of note: In a previous statement, lawyers for Trump, who weren't present at the hearing, said they "have never been a part of this process."
Trump, they said, has never been subpoenaed nor asked to speak to the DA voluntarily and they therefore assume the grand jury "concluded there were no violations of the law by President Trump."
What they're saying: "[W]hile publication may not be convenient for the pacing of the District Attorney's investigation, the compelling public interest in these proceedings and the unquestionable value and importance of transparency require their release," McBurney wrote.
Editor's note: This story has been updated with additional reporting.
Go deeper