UnitedHealthcare incentivizes healthy patient behavior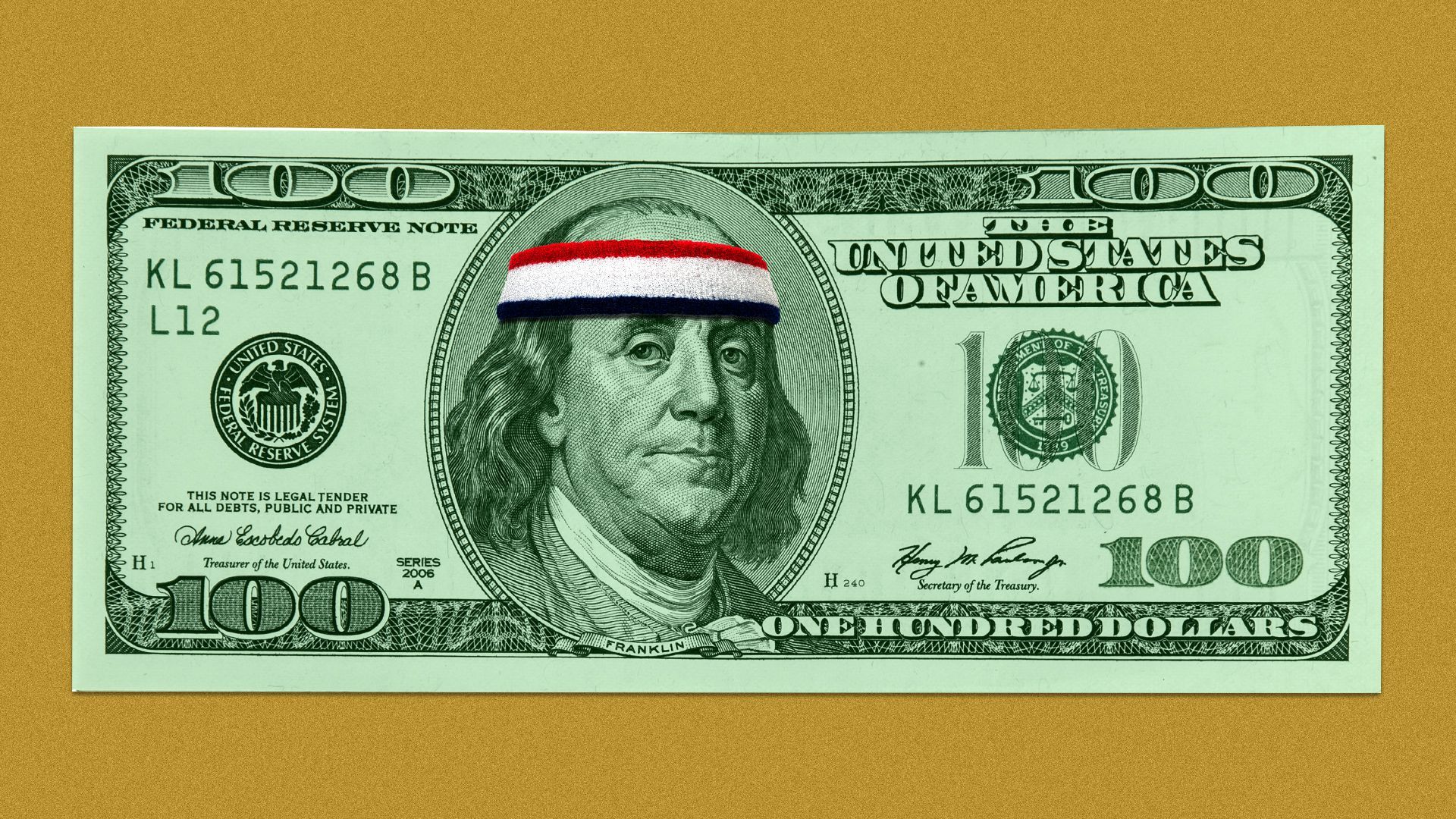 UnitedHealthcare, the largest health insurer in the U.S., is expanding an initiative designed to reward plan members for embracing healthy behavior, which will be monitored by activity trackers.
The upside is that patients can reap financial incentives — but watchdogs are concerned that a downside could eventually include penalties for an unhealthy lifestyle.
Why it matters: Health care costs totaled nearly $13,000 per person in 2021, accounting for more than 18% of GDP. According to experts, unhealthy lifestyle choices are a contributing factor to ever-ballooning health care costs.
Driving the news: UnitedHealthcare Rewards will provide up to $1,000 annually to members who use wearable devices to prove they're being healthy, and take other steps to monitor their health.
The program will be available first to the 3 million patients in UnitedHealthcare's fully insured plans, then rolled out to self-insured plan members in 2024.
It replaces an initiative called UnitedHealthcare Motion, which focused on encouraging members to track their daily steps.
How it works: Rewards, which come in the form of a cash gift card or health savings account funds, stem from a variety of behaviors:
Taking at least 5,000 steps, and completing at least 15 minutes or more of activity per day.
Tracking sleep for at least two weeks, getting a biometric screening and completing a health survey.
Samantha Baker, chief consumer officer for the company's commercial business, tells Axios that "the goal of the program is really to motivate our members to take charge of their health and stay engaged in these activities and ultimately improve their quality of life and help improve health care overall."
Between the lines: Emerging evidence suggests "that wearables with incentives tied to them can promote and encourage people to walk more and get more physically fit," Marianne Udow-Phillips, a senior adviser to the University of Michigan's Center for Health & Research Transformation, tells Axios.
Yes, but: Watchdogs are concerned that companies like United could eventually use such programs to pass costs along to people who spurn healthy behavior.
"There could be higher deductibles, higher premiums," Udow-Phillips said.
"There are no regulations stopping them from" using data such as calorie intake, blood pressure and weight to penalize patients, the American Medical Association reported.
What they're saying: Still, Baker said the company has no plans to charge people more for unhealthy living.
"There is no penalty for not engaging," she said. UnitedHealthcare will provide users with the option of selecting which data they do or do not share, she added.
Worth noting: If you can't afford or don't own a device that works with the UnitedHealthcare app (FitBit, Apple Watch or Garmin), you can't participate in the activity tracker aspects of the program.
"The expense involved in procuring a wearable device could keep some patients with lower incomes from participating in incentive programs, so they lose out on a potential financial reward as well as the potential health benefits," the AMA reported.
The big question: Whether such programs can lower health care costs, or at least slow the pace of rate increases.
"It seems like there's some potential here," Udow-Phillips said, but noted that cost savings for healthy behavior today might not translate into savings until years later.
Go deeper