AI expert Fei-Fei Li joins Radical Ventures as partner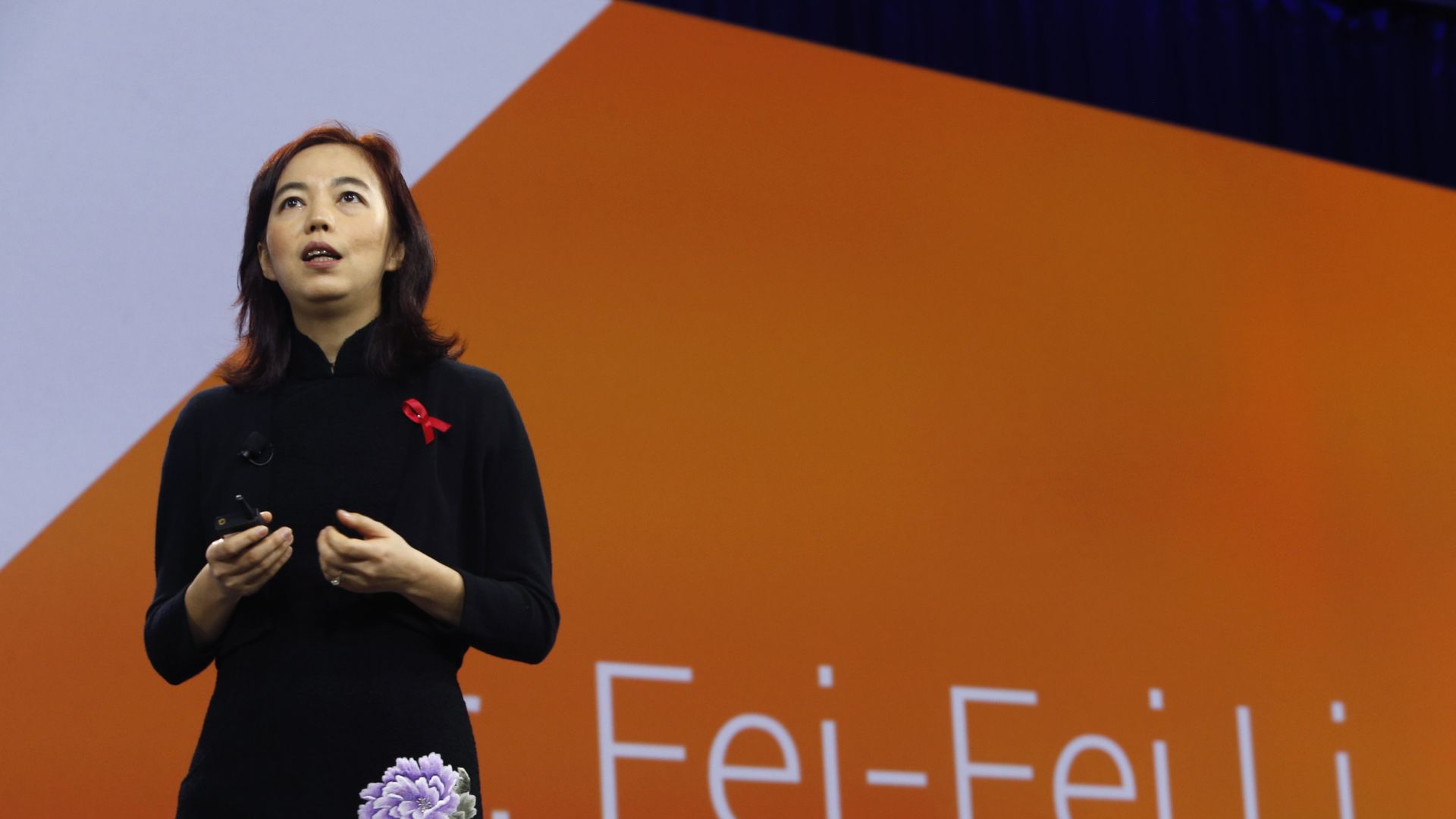 Fei-Fei Li, the artificial intelligence expert and Stanford University professor, is joining Canadian venture firm Radical Ventures as a partner.
Why it matters: "There's no better time to do AI than today," Li, who has worked in the field for more than two decades, tells Axios.
Catch up quick: Li, who joined Stanford University's faculty in 2009 and is co-director of its Human-Centered AI Institute, created the ImageNet dataset that has enabled many advances in computer vision in the past decade.
From 2017 to 2018, she was a vice president at Google and served as chief scientist of AI/ML at Google Cloud.
Li earned a B.A. in physics from Princeton University, and her Ph.D in electrical engineering from Caltech. Her students at Stanford over the years include Andrej Karpathy, Timnit Gebru, Jia Li, Olga Russakovsky, Juan Carlos Niebles, and David Stavens.
The big picture: "In 2017, the 'Transformer' paper [by Google AI researchers] was released — it catalyzed our desire to sell our company," Radical Ventures co-founder and managing director Jordan Jacobs tells Axios.
After selling their previous company Layer 6 AI to TD Bank Group shortly after, he and firm co-founder Tomi Poutanen started investing in AI companies and formed Radical Ventures.
"The actual applications of [generative AI] are much much bigger than creating images," says Jacobs. "It's designing cancer drugs [and] modeling the weather 10 years in advance."
Between the lines: "Nobody lives in a vacuum — AI doesn't live in a vacuum. It's impacting people and jobs," Li, who has advised the Biden administration on AI, tells Axios.
"I do not support this kind of simple language of pitting AI technology against policy makers — I think it's all part of the same ecosystem," she adds. "I think it's really important for the media world to talk about policy in a much richer and nuanced way."
Flashback: Radical Ventures is nearly done raising $550 million for its second fund. Backers include CPPIB, PSP, TD Bank, Temasek, Advance, Li herself, and AI pioneer Geoff Hinton, among others.
The firm has already made seven investments out of the new fund, according to Jacobs.
Li will continue to teach at Stanford.
The bottom line: Everyone's rushing to invest in this current wave of AI startups — even top AI researchers.
Go deeper