69% of health providers still using pandemic waivers, survey finds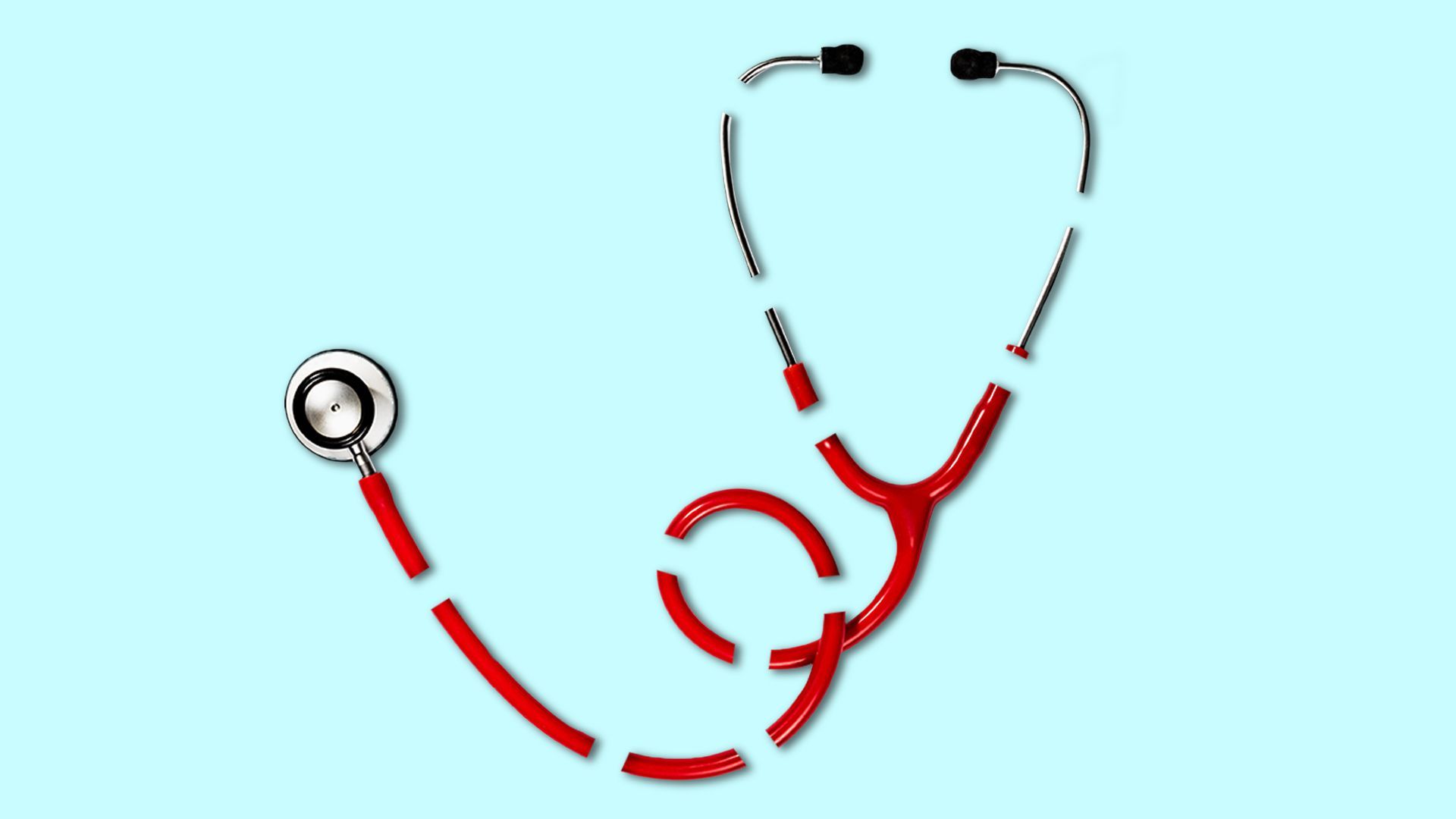 More than two-thirds of health care providers are still using pandemic waivers and flexibilities that are due to expire when the COVID public health emergency ends in May, according to an analysis by the group purchasing organization Premier.
Why it matters: The health care system will undergo a major shift as hospitals, health systems and other providers lose special allowances on reporting requirements, patients' rights, virtual care and a host of other areas.
What they found: 69% of providers Premier canvased are currently leveraging waivers or flexibilities granted by the Centers for Medicare and Medicaid Services under the public health emergency.
80% said they already have a plan in place to unwind the waivers.
But slightly more than half said they need more time to revert back to pre-COVID operations.
Between the lines: Providers identified several expiring telehealth waivers as particularly important, including ones allowing hospitals to provide services outside their walls through virtual care, and an allowance for practitioners to prescribe controlled substances for opioid use disorders and other conditions without having to interact in person with patients.
Providers also want a continuation of a waiver on a Medicare requirement that beneficiaries have a three-day hospitalization to be eligible for skilled nursing facility services, which is credited with shortening inpatient stays when a patient can safely be discharged to a lower-cost setting.
And respondents also want to keep flexibilities on "scope of practice" rules that, for example, waived a requirement that a registered nurse anesthetist be under the supervision of a physician.
What we're watching: If Congress responds in the coming weeks with targeted measures to keep the status quo or if the federal health department uses its own authority to extend some flexibilities.
Go deeper