GOP infuriates Dems by erasing key investigation panels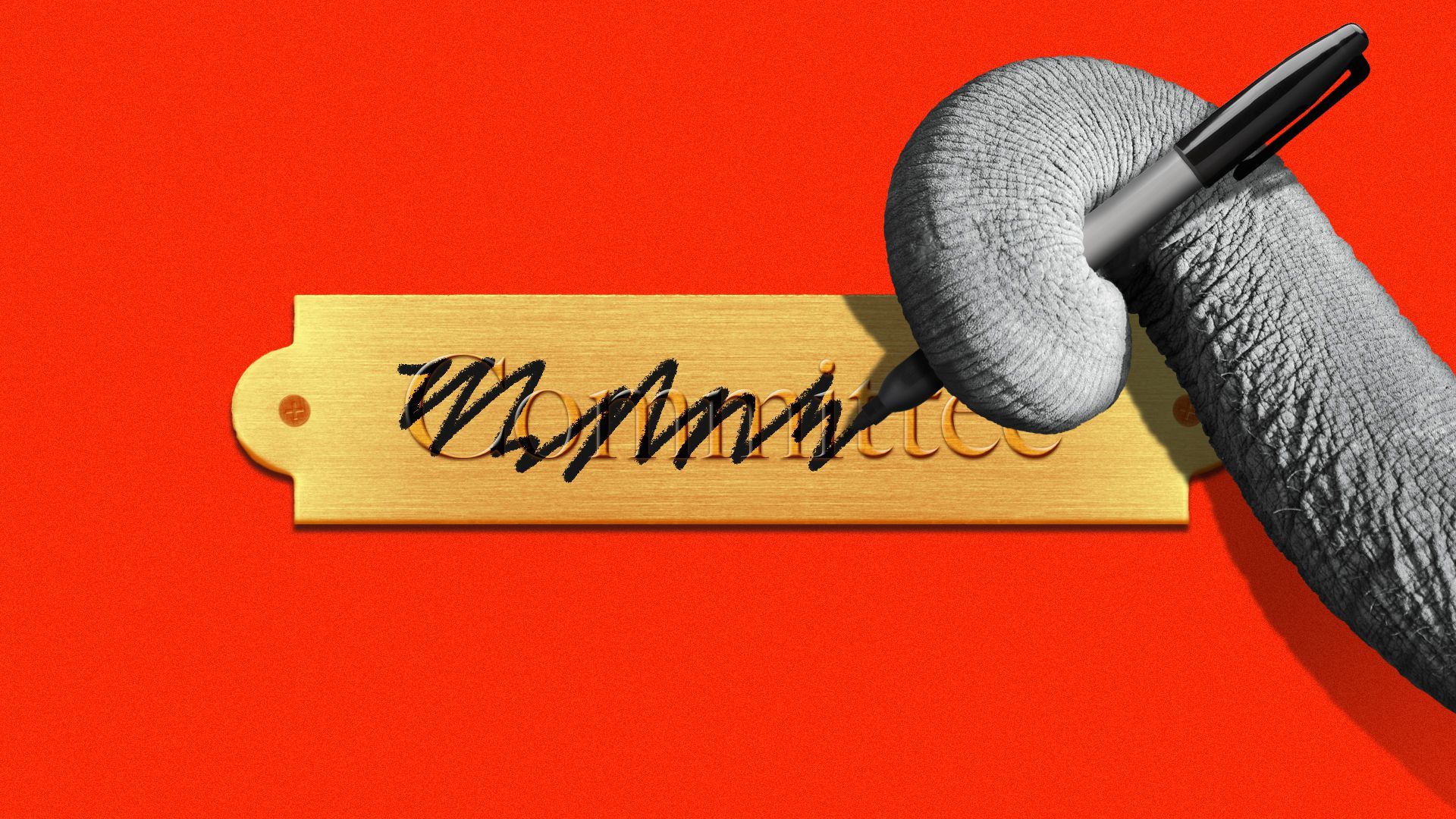 House Republicans have angered Democrats by disbanding subcommittees aimed at protecting civil rights and the environment, while focusing others on investigating the Biden administration.
Why it matters: Democrats say Republicans are ignoring social and environmental crises in their zeal to target Biden — though it's not unusual for a new majority to reshape the lineup of subcommittees.
Driving the news: Since taking over the House a month ago, Republicans have disbanded the Subcommittee on Civil Rights and Civil Liberties and the Oversight Committee's environmental panel. Other changes:
The House Financial Services panel eliminated its Diversity and Inclusion Subcommittee, which under Democrats had examined inequalities and discrimination in workplaces. Republicans replaced that panel with one focused on digital assets and cryptocurrency.
The Judiciary Committee — home to GOP-led probes of Biden's border security efforts and the government's response to threats to school officials — signaled a strict approach to immigration by renaming the Immigration and Citizenship Subcommittee. Its new name: the Immigration Integrity, Security and Enforcement Subcommittee.
A House Oversight spokesperson told Axios the moves are designed to "root out waste, fraud, abuse and mismanagement" in government. 
What they're saying: Democrats are particularly critical of Republicans' axing of the civil rights panel. It held hearings on police departments' use of force, sentencing and incarceration; the threat of domestic extremism; and the deportation of critically ill children.
They say the killing of Tyre Nichols by Memphis police underscored the need for such panel to examine inequities in how police treat people of color.
Video images of Nichols and others being abused by police should have been "enough" to keep the civil rights subcommittee alive, Rep. Jasmine Crockett (D-Texas), who was on the panel, told Axios. 
The panel's demise is "more pandering of the right, to the white supremacists," Crockett added. "Those of us on my side understand that until we decide to make these systems work for everyone, they work for no one."
Between the lines: Rep. Ro Khanna (D-Calif.), former chair of the environmental subcommittee, said that "two-thirds of Americans think that Congress should do more to address climate change. By getting rid of the subcommittee, Republicans are refusing to even engage in a dialogue."
The environmental panel, working with the full oversight committee, had done a two-year investigation into how oil and gas companies misled the public about climate change to cover the role their products play.
The other side: New House Financial Services chair Patrick McHenry (R-N.C.) , told The Carolina Journal that his committee took aim at its diversity and inclusion panel because Republicans believe that under Democrats, it "was sidetracked by far-left social policy pet projects."
What's next: "I don't think the restructuring and renaming should deter us from trying to bring up the issues and problems that are most important to America, including things like climate change," Rep. Katie Porter (D-Calif.) told Axios.
"What we're going to have to do is find ways to connect with Republicans to get them to hold hearings on these issues."
Go deeper