Communicator Spotlight: Shannon Brayton, Bessemer Venture Partners' CMO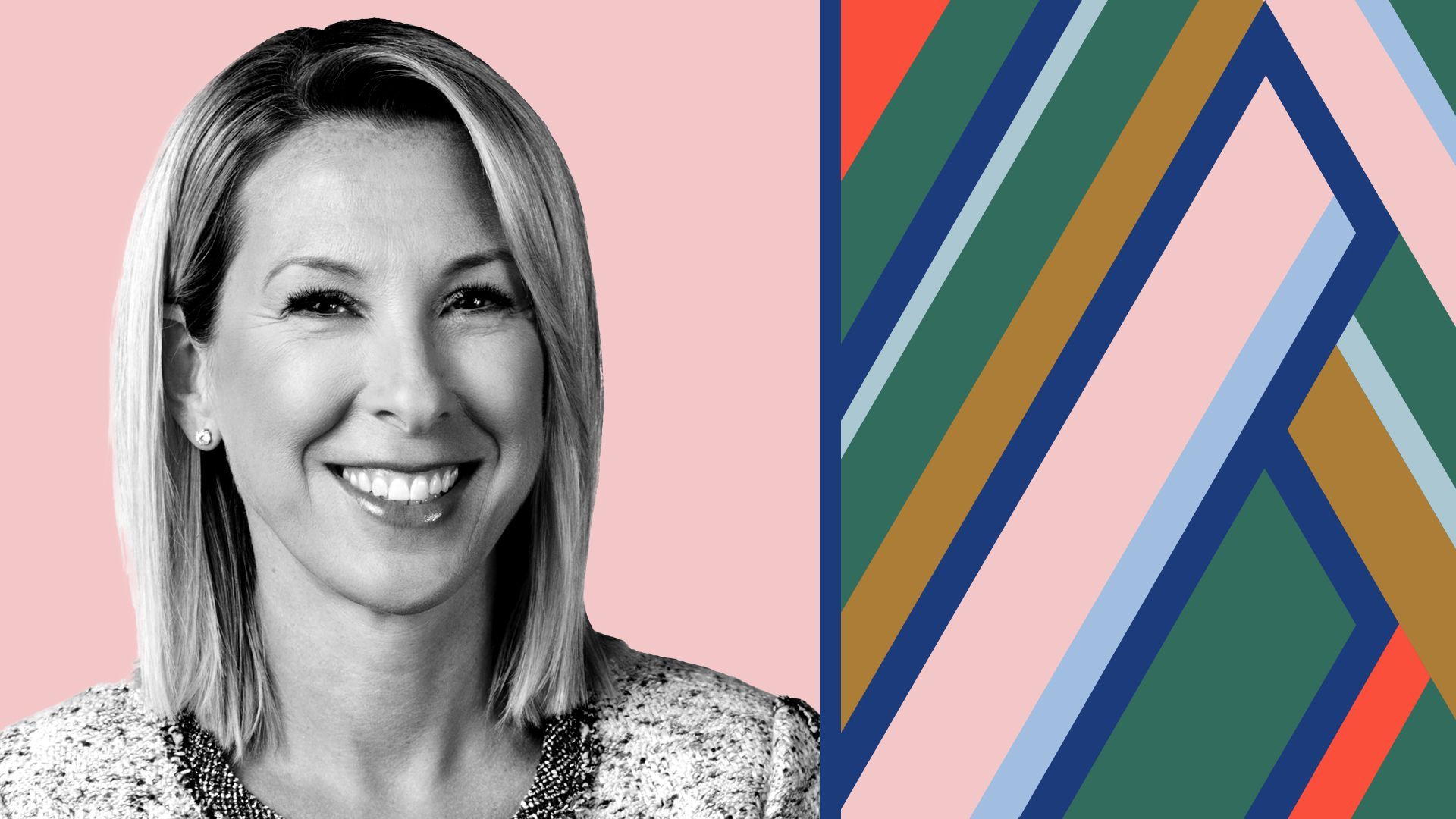 Shannon Brayton has introduced the world to such iconic tech brands as Yahoo, eBay, Open Table and LinkedIn.
Why it matters: Now she's building, promoting and protecting brands at scale as chief marketing officer of Bessemer Venture Partners, a venture capital firm supporting tech, enterprise, consumer and health care startups.
Zoom in: She spends about 40% of her time supporting portfolio companies and 60% supporting and promoting Bessemer.
📈 Trend spot: Brayton has been paying close attention to the convergence of marketing and communications.
"Years ago, PR was seen as taking a reporter to a three-martini lunch to get a story placed, while a marketing person was an ad buyer who flew down to Chile to supervise the filming of [a commercial with] a car flying over the Andes Mountains," she says. "Because of social media, everything is so integrated now — it's all part of the brand.
"I was the head of communications at LinkedIn for five years before taking on the chief marketing officer job. I was one of the first comms people to do that because [former LinkedIn CEO] Jeff Weiner realized early on that it was all becoming one big, amalgamated brand story.
"And it's a trend that's still happening — communicators are rising to take on bigger jobs."
✍🏼 De-stress routine: Strength training three times a week, plus creating (and completing) to-do lists.
"I am a total list maker," Brayton told Axios. "When I feel stressed, I have a notebook where I write down every task I need to complete — both in the long and short term.
"That really helps me calm down, because it allows me to get a sense of what absolutely needs to get done. ... I have two teenagers and two dogs. There's constantly stuff swirling, and if I don't put everything on paper, I start to feel panic."
🧩 Daily routine: Brayton does the New York Times crossword puzzle every day.
⏱ Her record? "I've completed the mini in 13 seconds, the Monday crossword in 3 minutes and one second, and my Sunday best is 19 minutes and 49 seconds."
🗞 Two news sources to take to a deserted island: The New York Times and The Daily Mail.
📱Favorite social platform: Instagram for interior design inspiration, comedic relief and workout tips, and life updates or news from LinkedIn.
🔎 When hiring, Brayton looks for both agency experience and big brand experience.
🧠 Best advice: Take risks.
"I think a lot of women question themselves and talk themselves out of things. I did that with the CMO job at LinkedIn. ... I told Jeff Weiner like 50 different reasons why I didn't think I was ready for the job. A man would never do that.
"When you're offered an opportunity, don't talk yourself out of it. Don't give in to imposter syndrome. Take the risk and prove to yourself that you can do it."
Go deeper