White House's new wage measure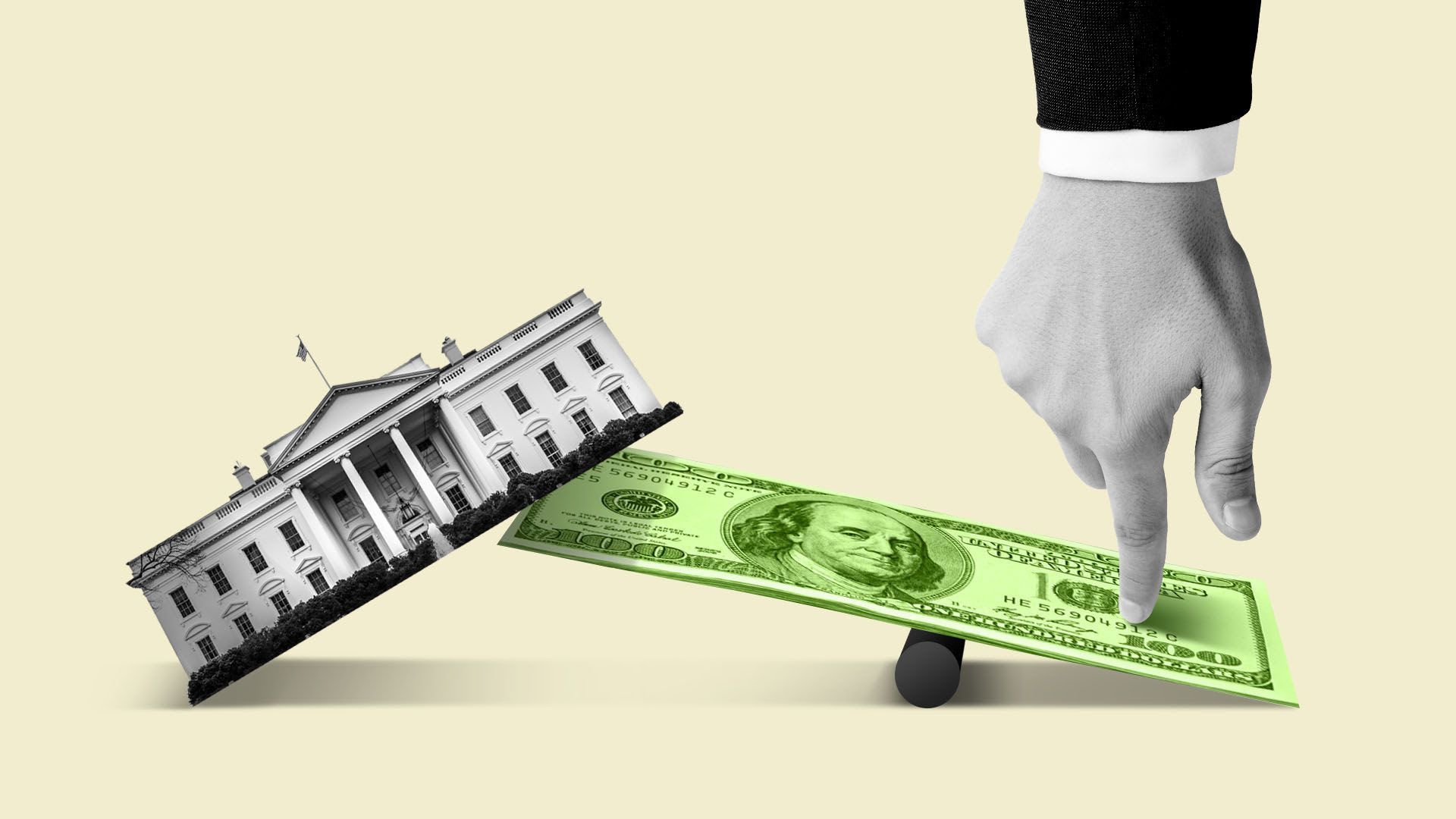 The Fed is closely watching upward wage pressure in core services, excluding the housing market. Apparently, so is the White House.
Today, President Biden's economic advisers released data that shows a notable slowdown in wage gains across those sectors.
Why it matters: It's rare to see the White House tout slowing wage growth, but developments there could set the path for how inflation evolves.
Driving the news: In a blog post, the White House Council of Economic Advisors outline a time series they constructed, which they argue better measures wage growth in industries within the core non-housing services (or NHS, as they deem it).
Their data shows average hourly earnings rose at a peak 8% annual rate for production, non-supervisory workers in those industries early last year. For all private-sector workers in these industries, it was 7%.
But as of December, both of these measures of average hourly earnings growth had slowed down — rising at a roughly 5% annual rate.
Zoom out: As long as the labor market remains tight, Powell has said, these industries — which span barber shops to education and restaurants — are the ones most likely to pass higher costs to consumers. That could cause inflation to spiral upward.
The bottom line: The current rate is likely still too hot for the Fed's liking. But, at least by this measure, it suggests wage pressures are cooling.
Go deeper