IOC: Banning all Russian athletes from Olympics could amount to discrimination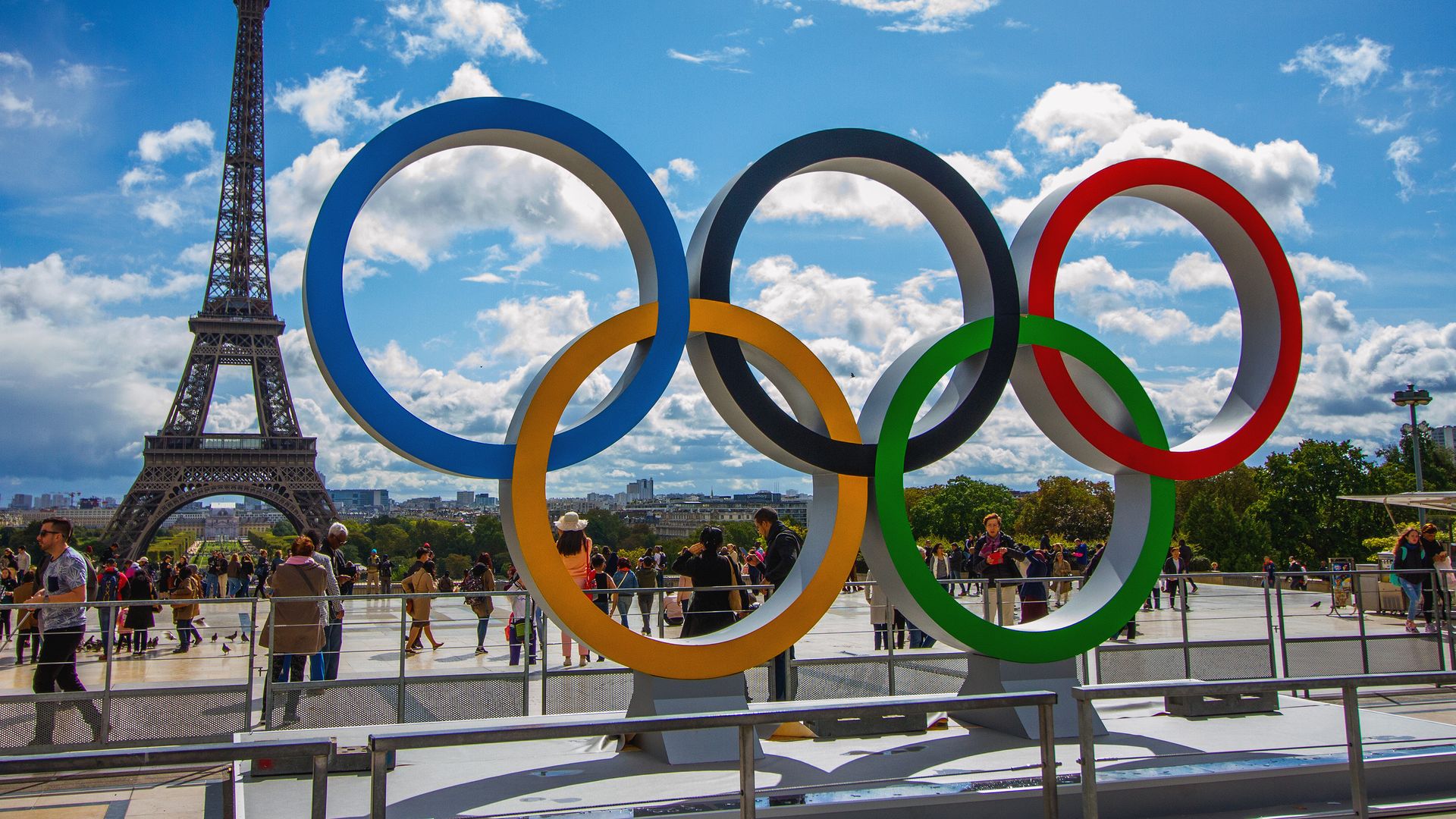 The International Olympic Committee (IOC) said Wednesday that barring all Russian athletes from participating in the 2024 Olympics could amount to discrimination, AP reports.
Why it matters: Global sports organizations are still grappling with how to sanction Russia's invasion of Ukraine while upholding principles of fairness and individual opportunity.
Russians have largely competed under the acronym ROC — Russian Olympic Committee — at the last few Games, the result of sanctions over a widespread doping scandal.
The International Paralympics Committee banned Russian and Belarusian athletes from the Beijing 2022 Paralympic Games shortly after Russia invaded Ukraine
Driving the news: Ukrainian President Volodymyr Zelensky has pressed French President Emmanuel Macron to ban Russian athletes from Paris, the host of the 2024 Games. Not doing so would indicate that "terror is somehow acceptable," he added in a video message Sunday.
Paris Mayor Anne Hidalgo backed his demand on Tuesday. Though she said dissident Russians should be allowed to "parade under the refugee flag," she emphasized in an interview with France Info that a neutral flag "doesn't really exist."
U.K. Prime Minister Rishi Sunak's office also told British news outlets that Russia and Belarus do not have a place at the Games, CNN notes.
What they're saying: The IOC said in a statement that human rights experts warned banning athletes on the basis of their nationality would be direct discrimination, per AP.
"There are no plans for a Russian or Belarusian delegation or the flags of these countries at the Olympic Games Paris 2024," the committee said.
"The only option that could be considered are individual, neutral athletes like we have seen last year at the French Open in tennis and recently again at the Australian Open in tennis and in other professional sports."
Worth noting: The IOC's statement comes as Zelensky meets with Macron and German Chancellor Olaf Scholz in Paris.
Zelensky wrote in a Telegram post that he also spoke with Sunak about defense issues on Wednesday and agreed on a "large number of armored vehicles and the supply of long-range weapons" from the U.K.
The big picture: The IOC's move to allow some "neutral athletes" is a reversal from earlier last year, when the organization called on sports federations to ban Russian and Belarusian athletes.
It's unclear how the IOC defines "neutral" and how it would be able to enforce the standard.
Editor's note: This story has been updated with additional developments.
Go deeper