LeBron James breaks NBA scoring record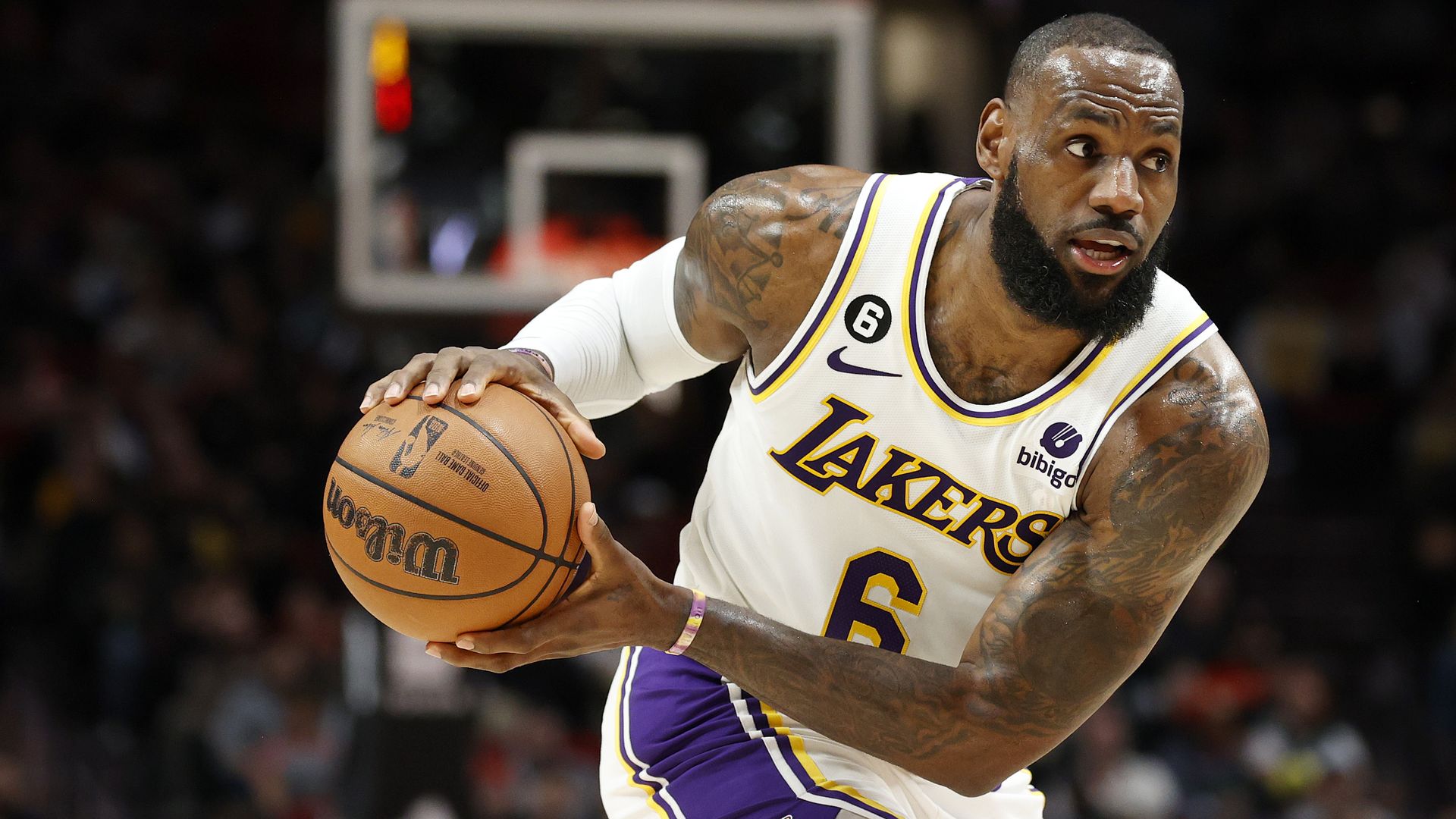 LeBron James scored his 38,388th career point Tuesday night in Los Angeles, passing Kareem Abdul-Jabbar to become the NBA's all-time leading scorer.
The big picture: James reached the staggering sum by combining three critical factors better than any player in league history: longevity, consistent excellence and durability.
Longevity: He's one of just 10 players to play in at least 20 seasons, which fellow top-five members Abdul-Jabbar and Kobe Bryant also did. Karl Malone played in 19, so the only real outlier is Michael Jordan (15 seasons), because of course he is.
Consistent excellence: James has the fifth-highest career points per game average in NBA history (27.22), and he's looking as strong as ever in year 20, ranking seventh in the league this season.
Durability: He's rarely missed time to injury, logging the third-most regular-season minutes and by far the most playoff minutes all-time.
Between the lines: James becoming the NBA's all-time leading scorer is particularly remarkable given he doesn't even consider scoring to be his best attribute. "I've always prided myself in being a pass-first guy," he told ESPN.
He also ranks fourth all-time in assists, and has scored more points than John Stockton (No. 1 on that list) and Jason Kidd (No. 2), combined.
It's that all-around nature that makes James such a unicorn. Some guys are scorers, some are distributors, some are defensive savants, some are great teammates; LeBron is all of those things at once.
The bottom line: It's hard to overstate the amount of hype surrounding James when he entered the NBA as an 18-year-old in 2003.
It's even harder to overstate how impressive it is that he not only lived up to — but actually exceeded — those sky-high expectations.
The top 5:
LeBron James: 38,388 points
Kareem Abdul-Jabbar: 38,387
Karl Malone: 36,928
Kobe Bryant: 33,643
Michael Jordan: 32,292
Go deeper