The Fed isn't telling markets what to do anymore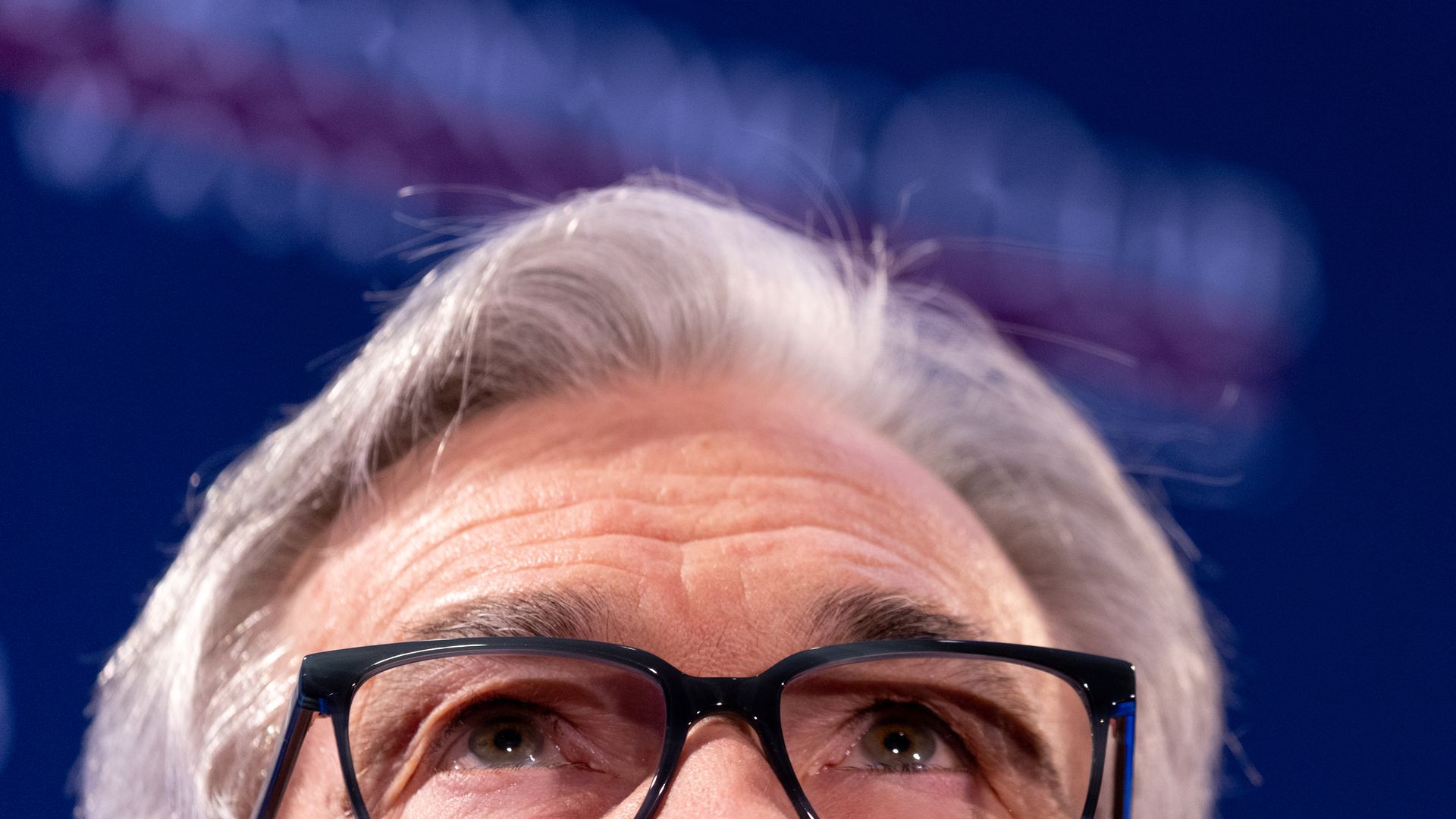 In the communications we've received from Fed leadership this year, and especially over the last week, there has been a tonal shift from last year.
Chair Jerome Powell and his colleagues seem less intent on trying to steer financial markets with their rhetoric.
Why it matters: Markets can rise or fall, but the Fed may prove less reactive to those shifts than it was last year and more reactive to data — particularly the kind that sheds light on price pressures.
It reflects greater confidence that Wall Street has gotten the Fed's message about its resolve in bringing inflation down; policymakers will react appropriately to economic data, even without explicit jawboning.
State of play: The Fed spent much of last year using a combination of words and policy actions to create higher borrowing costs for companies and consumers, in the hopes of slowing spending and bringing demand more in line with supply.
For example, Powell's speech in Jackson Hole, Wyoming, last August was light on new analysis of the economic situation, but rather acted as a cudgel to convey that the Fed was determined to achieve tighter financial conditions.
Yes, but: Financial conditions have loosened since the fall, including a 16% rise in the S&P 500 since mid-October, and a drop in longer-term interest rates.
Now, financial markets are pricing in fewer Fed hikes than officials themselves expect in 2023, while curbing expectations of rate cuts later this year that Powell and his colleagues do not envision at all.
In last week's news conference, Powell addressed this mismatch with the verbal equivalent of a shrugging emoji. "There's a difference in perspective by some market measures on how fast inflation will come down," Powell said. "We're just going to have to see."
"I'm not going to try to persuade people to have a different forecast, but our forecast is that it will take some time and some patience and that we'll need to keep rates higher for longer," he said. "But we'll see."
What they're saying: "Late last year Powell and other Fed speakers seemed intent on managing market expectations," JPMorgan chief U.S. economist Michael Feroli wrote in a note yesterday.
"More recently, they appear content conveying that they will respond to the data and letting the market take that as fair warning."
"Last year the Fed guided the market for many steps of the way, which was easier when the goal line was far away. This year, the market shouldn't expect the same degree of hand holding."
Go deeper