Bolivian sex crimes case could have far-reaching effects across region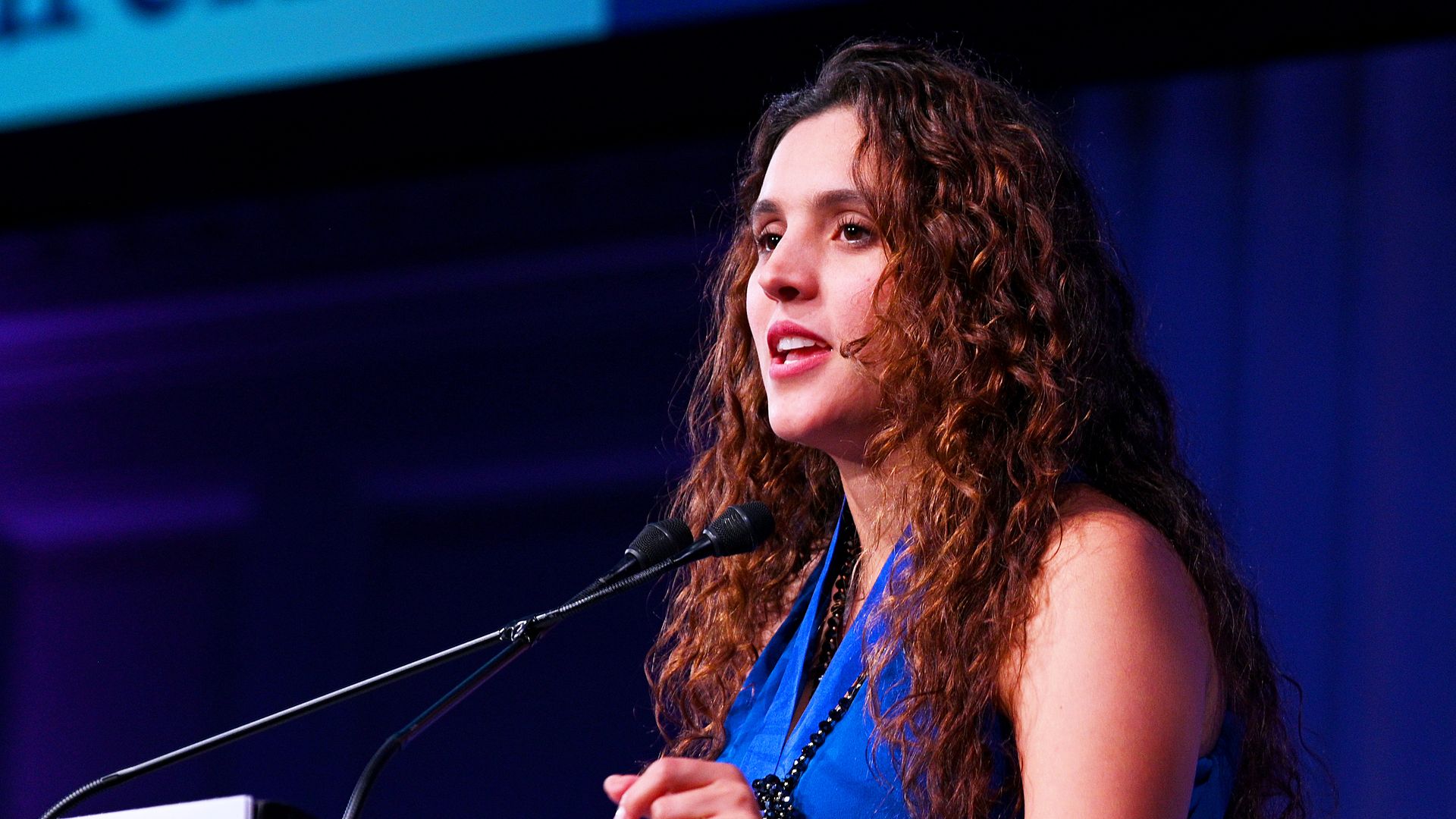 A groundbreaking ruling by a human rights court on how the Bolivian justice system must treat sexual violence cases could reverberate throughout Latin America.
Why it matters: Latin America — and Bolivia specifically — have some of the highest rates of gender-based violence in the world.
Details: The Inter-American Court of Human Rights said in a ruling made public on Jan. 19 that the government of Bolivia is responsible for violating due process and the human rights of Brisa De Angulo, a lawyer and neuropsychologist who as a teenager survived incestuous rape.
De Angulo reported the assault when it happened two decades ago, but the prosecution went nowhere, so she petitioned the organization that oversees the human rights court.
The court found De Angulo was constantly revictimized by authorities, and the legal processes have taken far too long for a sex crimes case involving a minor.
Bolivia, where less than 5% of sex crimes cases get convictions, must now reform its criminal codes to make lack of consent central to its definition of rape crimes.
Bolivia must also create protocols to improve all sexual assault investigations — especially those related to children and teenagers, including providing sensitivity training to authorities so victims aren't further traumatized when they're being questioned or testifying.
De Angulo developed some of the reform proposals that the court adopted through her foundation, A Breeze of Hope, which provides pro bono legal and mental health assistance in Cochabamba, Bolivia, to children who were sexually assaulted and to their families.
The organization says it has had a more than 90% conviction rate in the hundreds of cases it has helped prosecute.
The intrigue: The court's ruling is legally binding in Bolivia and can also be used as precedent in legal arguments in similar cases across Latin America, says Citlalli Ochoa, of the International Human Rights Law Clinic at the Washington College of Law at American University.
That could increase the chances that sex crimes, a vast majority of which go unpunished, will be prosecuted in places such as Mexico, where half of all women say they've been sexually harassed or assaulted.
What they're saying: "I've been in this fight for 20 years asking to be paid attention to, only to feel victim-blamed," De Angulo says.
"But the court decision makes that fight worth it," she adds.
She is also glad that there's a growing awareness about gender violence — and demands to end it — across Latin America.
"The sense that things will change creates a tremendous amount of healing."
Subscribe to Axios Latino to get vital news about Latinos and Latin America, delivered to your inbox on Tuesdays and Thursdays.
Go deeper