Latent Technology raises $2.1M to bring generative AI to video games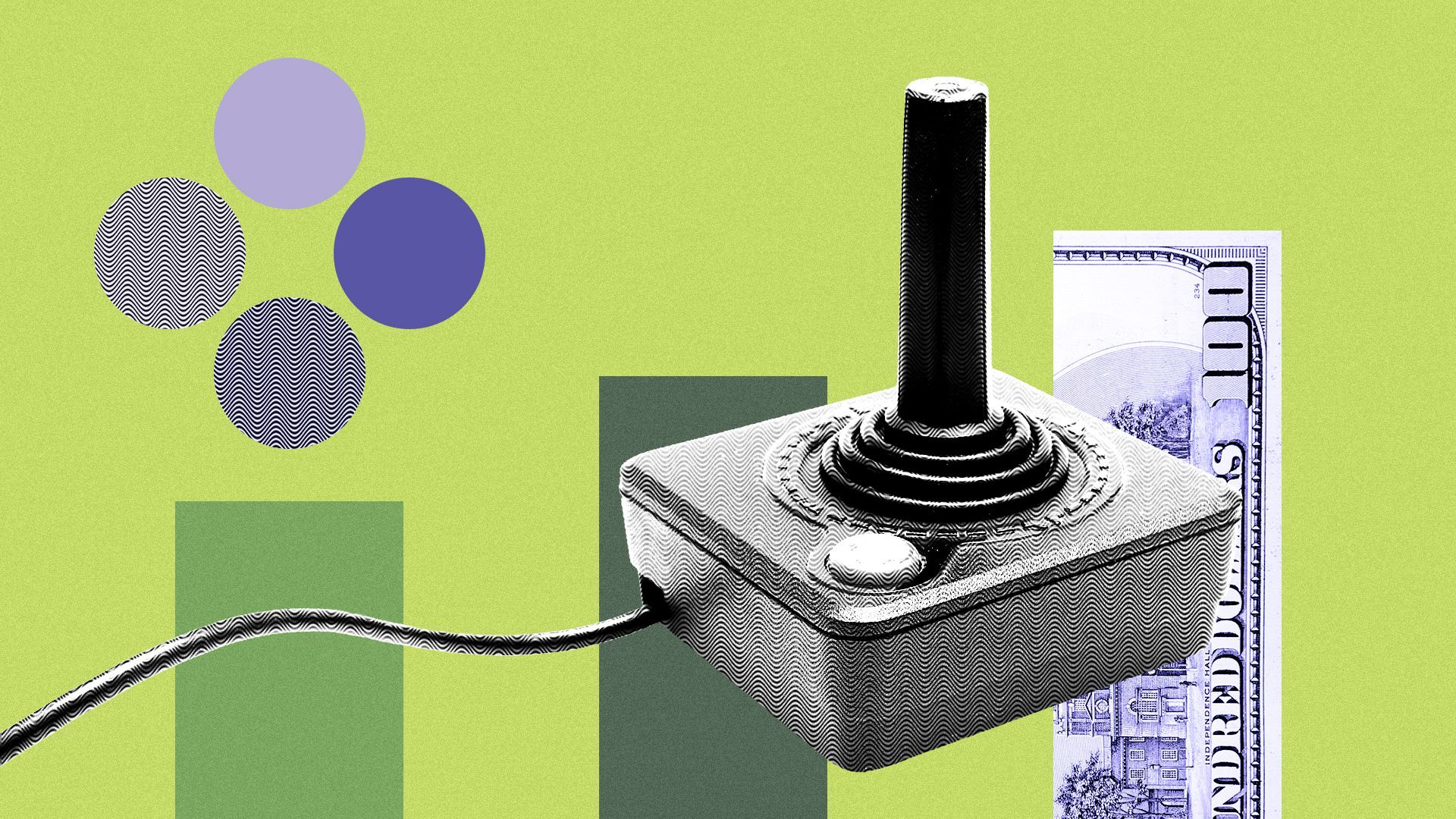 Latent Technology, a U.K.-based startup that's building AI-based tech for developing video games, has raised $2.1 million in pre-seed funding led by Root Ventures and Spark Capital, with Bitkraft also participating.
Why it matters: So-called "generative AI" technology is taking the tech world by storm with the promise of change how everything from the written word to art is created.
The intrigue: Latent's tech aims to make it possible for game makers to skip manually animating every possible body motion and angle (each step, each turn of the body, etc.). This current process is painstaking and takes countless hours.
"It's not truly interactive – that means if you were to throw a rock in a game at a character, that character wouldn't react to that rock unless there was an animation designed specifically for it," co-founder and CEO Jorge del Val Santos tells Axios.
Instead: Latent's tech uses machine learning (specifically, reinforcement learning) trained on motion capture data to enable video game characters to react to virtual anything that happens in a game.
It's a bit like telling OpenAI's ChatGPT to write a paragraph about a specific topic in a specific style — you're creating the prompt but not the writing.
"What we will do is use actual data recorded from humans...The character will be able to extrapolate from the data," explains del Val Santos.
The big picture: "AI is nothing new in games, of course. Even early games, like Atari's Pong, had computer-controlled opponents to challenge the player," Andreessen Horowitz's James Gwertzman and Jack Soslow write in a blog post. "What's different now is the amount of computing power available... it's possible to build large neural networks that can identify patterns and representations in highly complex domains."
They add: "When talking to game developers who are experimenting with integrating Generative AI into their production pipeline, the greatest excitement is over the dramatic reduction in time and cost."
Yes, but: While this tech could eventually become widely used, there will always be some preference for other techniques.
"In all generative AI, for any kind of application, there will always be a tradeoff between creative control and speed of creation and immersion," says del Val Santos.
"In some experiences, in some kinds of games, the developers want total control… there is no way around that."
Backstory: Root Ventures' Kane Hsieh and Spark Capital's Nabeel Hyatt met del val Santos during last year's Game Developers Conference, where he gave a talk on this method of animating video game characters.
As Hsieh tells it, the two investors were intrigued by the presentation and followed up with del val Santos, eventually convincing him to leave Embark Studios to start a company.
What's next: Del Val Santos says the company expects to release a demo in collaboration with a gaming company in 18 to 24 months.
Go deeper