IMF's Georgieva on "devastating" impact of Soviet policies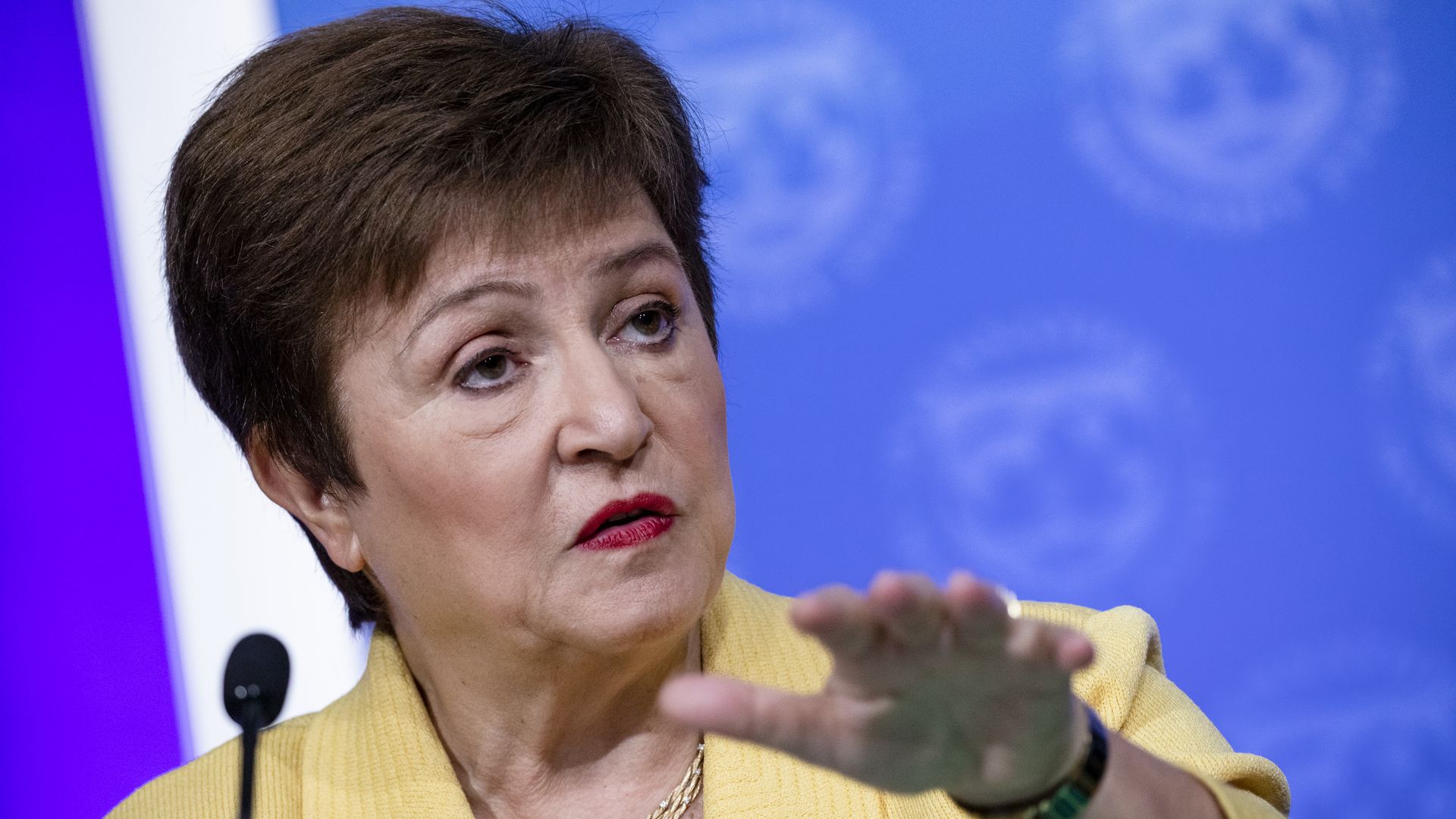 In an appearance on CBS's "60 Minutes" last night, IMF managing director Kristalina Georgieva mostly focused on the global economic outlook, inflation, and emerging market debt problems.
But she also shared some personal stories of how growing up Soviet-era Bulgaria (and the aftermath of the Cold War) shaped her understanding of the importance of good policy.
What they're saying: As a girl, she worked in a food market in Sofia. "My very first duty was cabbage, to clean it and put it on display to be attractive," Georgieva told Lesley Stahl. 
As the Soviet Union crumbled, she recalled, the situation was bleak: "Nothing in the stores. Nothing. I would get up at 4:00 in the morning to queue to buy milk for my daughter. And in the mid '90s, inflation became so bad that ultimately, it went to 2,000% a year."
"I learnt the cost of bad policies and how devastating they are to ordinary people, and how you can change a course of economy with good policies. This is what I apply today in my job," she said.
Of note: The Russian invasion of Ukraine was personal for Georgieva, she told Stahl, because her brother was living in Khariv. "I would be calling him and I can hear that bombs are falling. I can hear it on the phone," she said.
Go deeper