Pack up the electric car, honey! We're hitting the road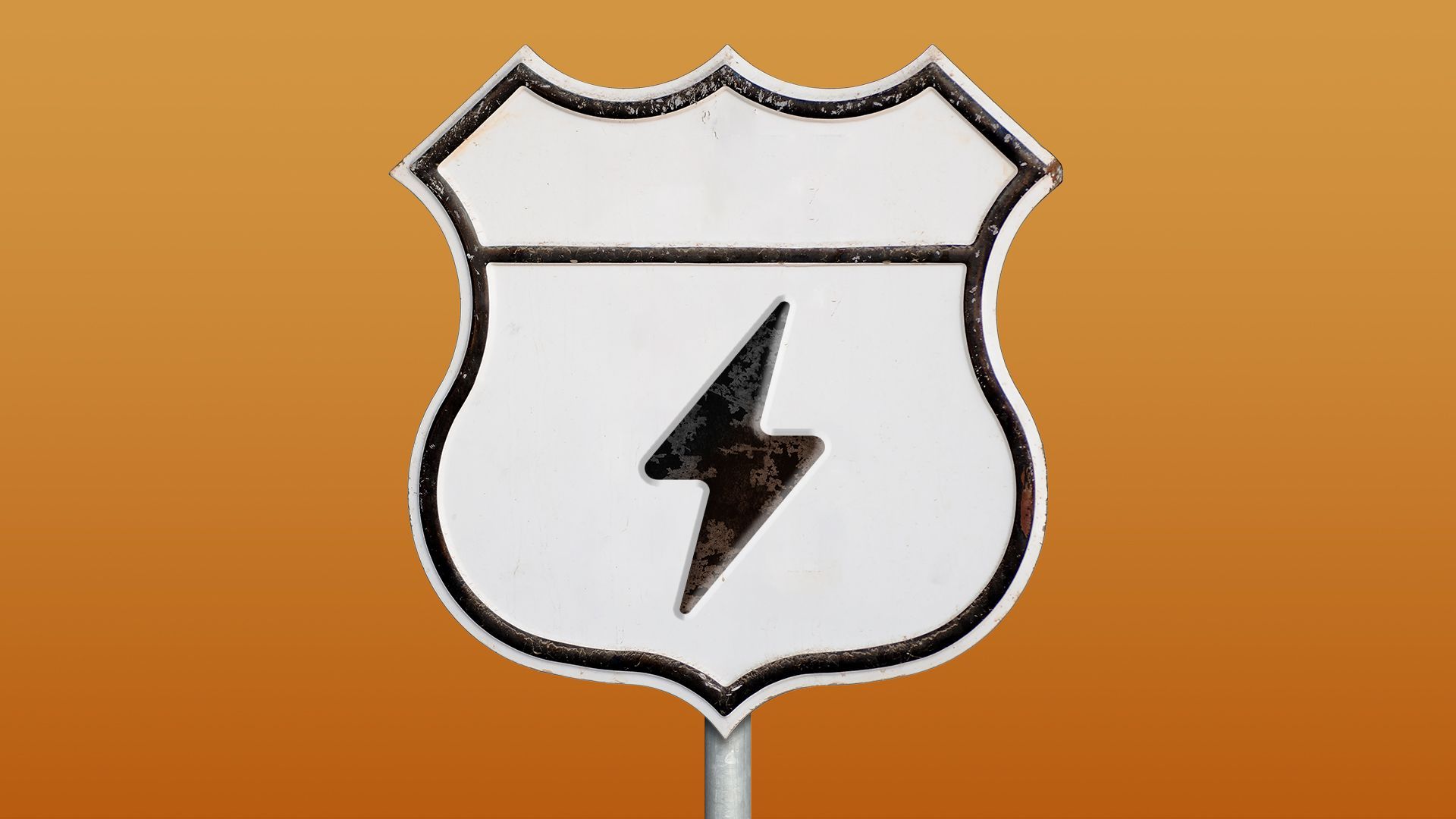 People are increasingly curious about electric cars. Before they buy, though, most want to know whether they can drive one on a long road trip.
What's happening: My husband Bill and I are sick of winter in Michigan, and decided we'd rather work remotely in Florida for the month of February.
We'll drive to the Sunshine State and back — 2,700 miles or so — in a Kia EV6 on loan from the automaker's press fleet.
Bill will do the first leg of the trip solo, since I'm in Washington, D.C. this week for Axios' annual staff retreat.
After we meet up in D.C., we'll take our time getting to Florida.
That's partly by design: We've been warned by other electric vehicle (EV) road trippers to expect delays and build in extra time for charging.
Why it matters: If Americans are going to switch to electric cars, they want charging to be as convenient and seamless as filling up the gas tank.
But U.S. public charging infrastructure is spotty, which is why the federal government is investing $7.5 billion in new charging stations, mostly along highways.
Even though most people will do their daily charging at home, they want the security of knowing there are abundant highway chargers for that rare road trip.
Worth noting: If we were driving a Tesla, our trip would likely be a lot easier.
Tesla has the fastest, most reliable and extensive charger network.
Its SuperChargers recognize your car and automatically bill you — no fumbling with credit cards or phone apps.
Other charging networks and carmakers are just beginning to roll out similar plug-and-charge features.
How we prepared: Unlike some other EVs, such as the Mercedes EQE, the EV6 doesn't have a built-in charging planner in its navigation system.
So we downloaded several route-planning apps — A Better Route Planner, PlugShare and Chargeway — to guide us toward the best charging stops.
Enter a destination and the car you're driving, and the apps suggest where to charge along your route.
They predict the car's battery level, and also advise how long it will take to recharge and be on your way again.
We also set up accounts with all the major charging networks, including Electrify America, EVGo and Chargepoint to speed the billing process.
The bottom line: Every road trip is an adventure, but this one promises to be even more so.
Let me know what you're most curious about, at

[email protected]

. I'll share updates in the coming days and weeks.
Go deeper