Bed Bath & Beyond tries to raise funds as bankruptcy looms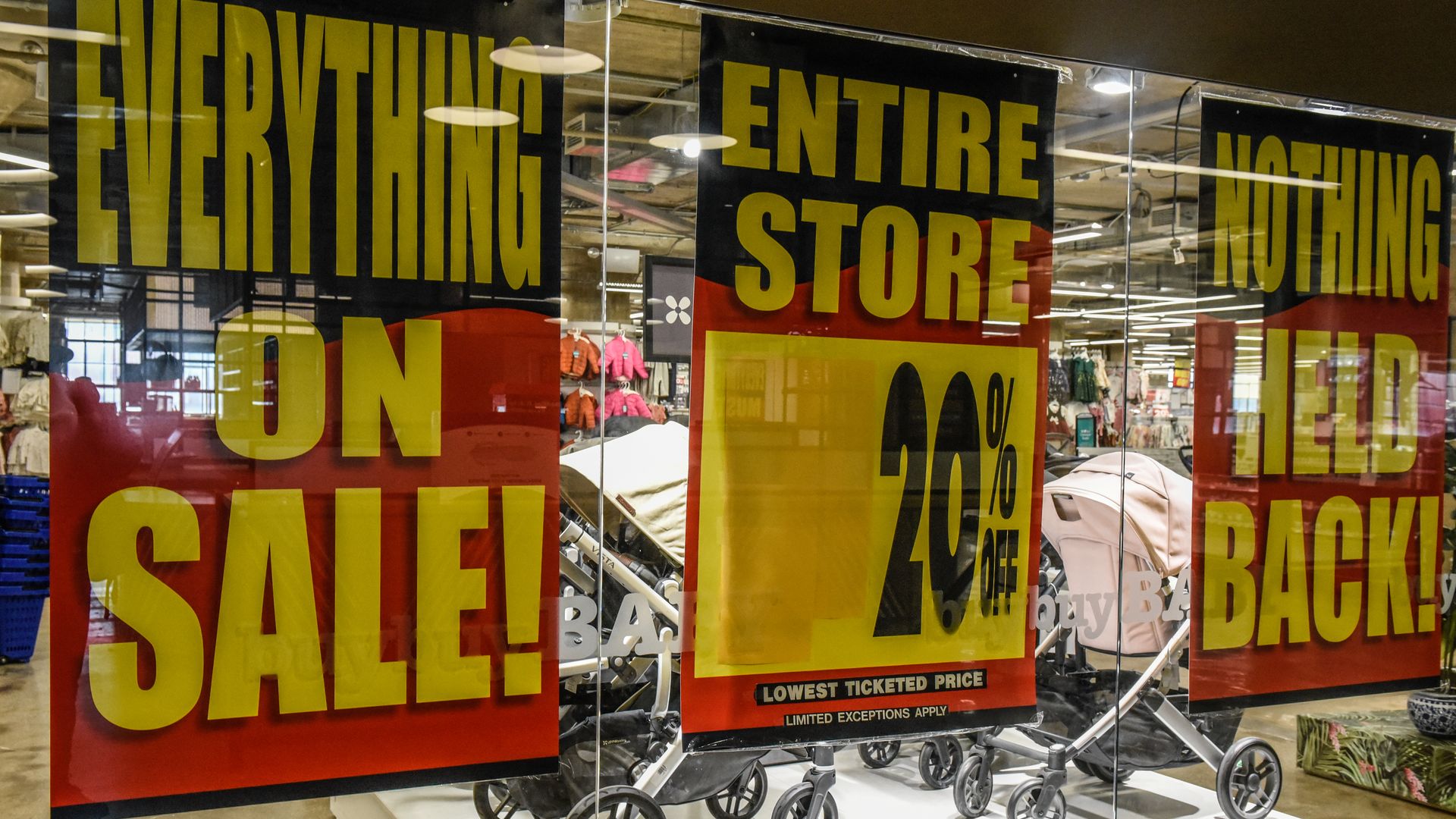 Bed Bath & Beyond is trying to take advantage of an unexpected surge in its share price Monday by announcing the sale of a new set of securities that could raise more than $1 billion.
Why it matters: The retailer is at imminent risk of filing for bankruptcy protection, a process that typically wipes out shareholder value even if the company survives.
Driving the news: Bed Bath & Beyond said it's aiming to raise the funds through an offering of convertible preferred stock and warrants.
But the deal would only raise around $225 million right off the bat — the rest would come at a later date.
The company plans to use those initial proceeds to repay certain loans after missing a recent interest payment.
The big picture: Bed Bath & Beyond has enjoyed a sudden stock surge — its shares rose 92% on Monday to $5.86 — as retail stock traders show faith in a company that may soon tip into bankruptcy.
With a higher stock price comes a greater ability to raise cash.
Yes, but: Shares fell 33% in after-hours trading as investors absorbed the news.
Our thought bubble, via Axios' Felix Salmon: Given the price action in Bed Bath & Beyond shares on Monday, it would almost be irresponsible for the company not to attempt this kind of hail-mary. But the chances of it succeeding remain minuscule.
What they're saying: The move is the "last roll of the dice from a company that is desperate to raise cash to provide some financial headroom to pay down debts and keep operations going," attempt to stay in business, GlobalData managing director Neil Saunders wrote in a research note on Monday.
"Many investors are likely to be deterred by the incredibly weak balance sheet, the mountain of debt, and a business that remains fundamentally broken. They will see this as throwing good money after bad. However, there may be some — in the form of the less rational meme stock crowd — who will take the bait."
Go deeper