AMC Theatres to charge different movie ticket prices depending on seat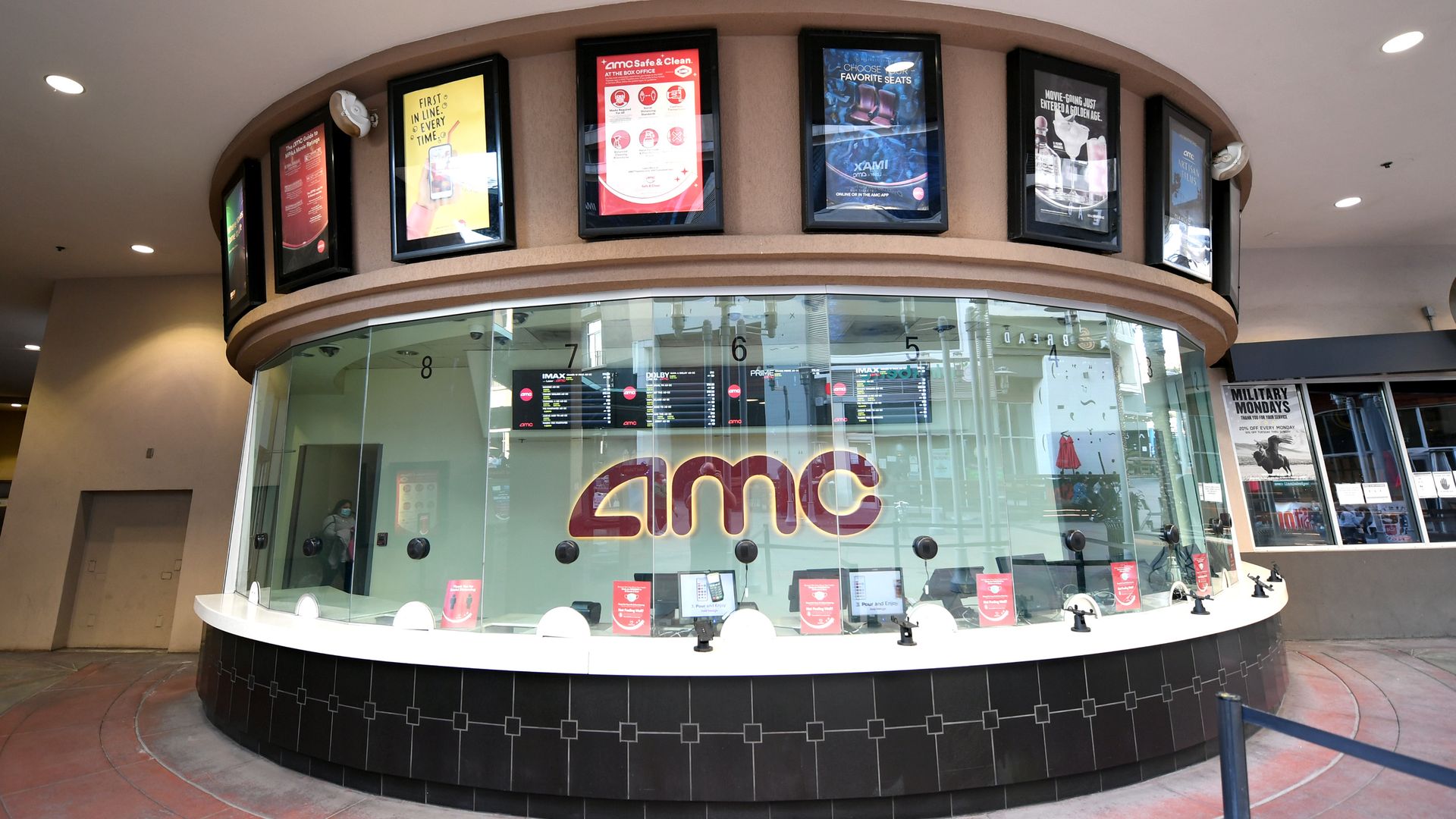 AMC Theatres plans to charge moviegoers different prices depending on the seats they select, mimicking a strategy already deployed by concerts, plays and games.
Why it matters: After the pandemic cratered movie ticket sales, the theater industry is looking for ways to boost revenue.
How it works: AMC announced three different tiers of seats at "participating locations":
Standard sightline: "the most common" seats, which "are available for the traditional cost of a ticket."
Value sightline: "primarily in the front row," which "are available at a lower price" than a standard sightline seat.
Preferred sightline: "typically in the middle of the auditorium and cost slightly more" than standard sightline seats.
Worth noting: The variable pricing applies only to showtimes at 4pm or later — and doesn't apply on Tuesdays, when AMC sells tickets at a discount.
Customers must be a member of the chain's free loyalty club tier to get value pricing for sightline seats, while paid members of the club can get preferred sightline seats without paying the step-up price.
Go deeper