Koch network indicates it won't back Trump in 2024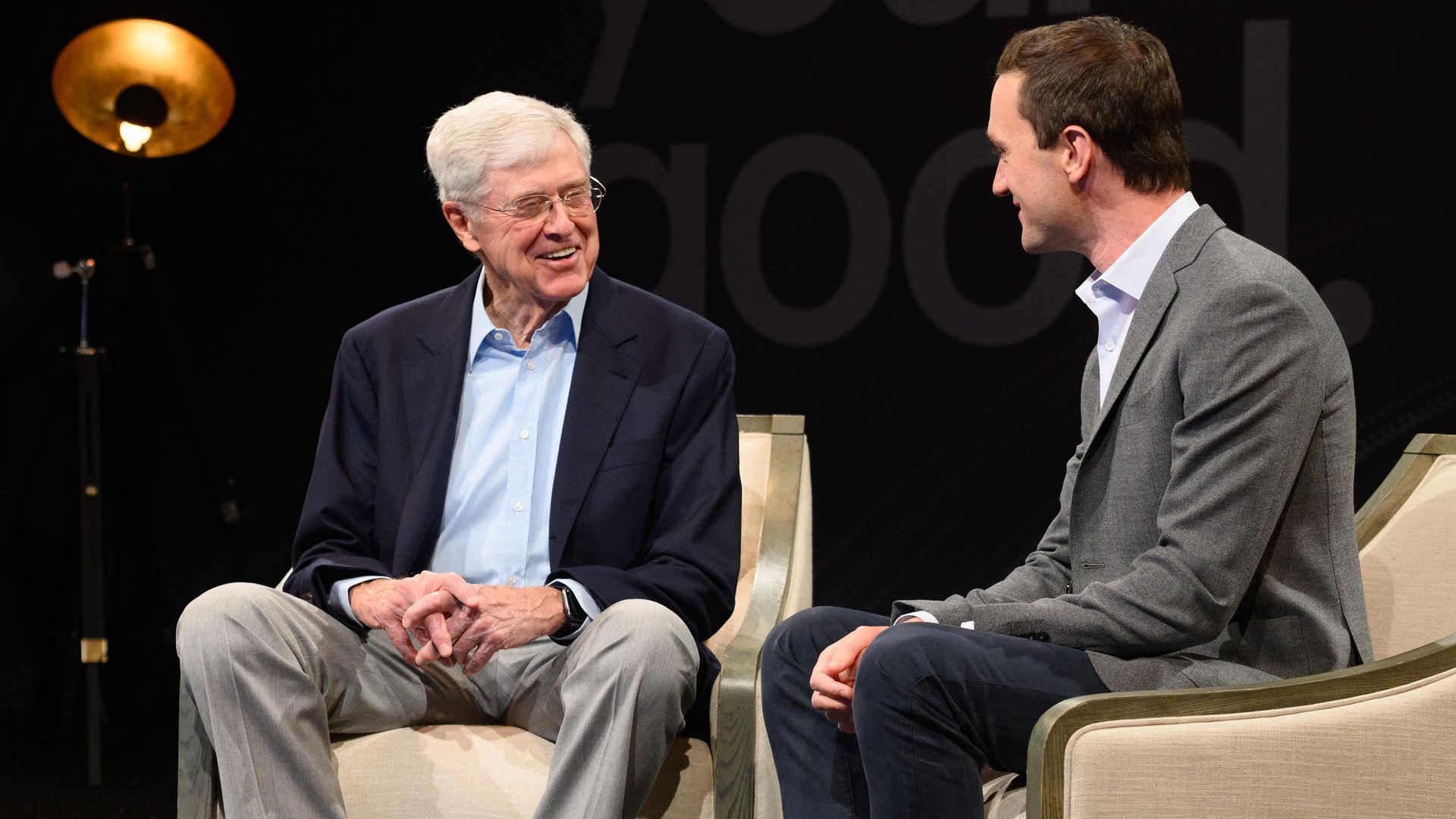 The conservative political network associated with billionaire Charles Koch won't be backing former President Trump's 2024 presidential bid, becoming the latest GOP megadonor to distance themselves from Trump.
Driving the news: The Americans for Prosperity Action, the leading political arm of the Koch network, will support a candidate in the Republican Party primary "who can lead our country forward, and who can win," Emily Seidel, the CEO of AFP and a senior adviser to AFP Action, wrote in a memo issued Sunday.
"Our country must move past the current political situation — we've got to turn the page on the past several years," Seidel wrote.
State of play: Seidel wrote that a "hard truth" facing the Republican Party is that it has been "nominating bad candidates who are advocating for things that go against core American principles."
"The American people are rejecting them," she added.
To fix the problem, "better candidates" are needed, which will necessitate getting "involved in elections earlier and in more primaries," according to Seidel.
"The best thing for the country would be to have a president in 2025 who represents a new chapter," Seidel wrote, noting that Americans "have shown that they're ready to move on."
While the memo does not mention Trump by name, an official with AFP Action told CNN that the group does not intend to support Trump, CNN reported.
While the memo did not outline a spending budget for 2024, federal records indicate that AFP's affiliated super PAC spent more than $69 million in the 2022 cycle, the Washington Post reported.
The big picture: AFP Action joins an array of other prominent GOP megadonors who have already indicated they will not be supporting Trump in 2024.
Ken Griffin, the founder and CEO of hedge fund Citadel, called Trump a "three-time loser" in November and said the Republican Party was "ready to move on."
Blackstone CEO and co-founder Stephen Schwarzman defected from Trump the same month, saying that it was "time for the Republican Party to turn to a new generation of leaders and I intend to support one of them in the presidential primaries."
Even the Club for Growth, once close to the former president, clashed with Trump in two high-profile Senate primaries in 2022. Club for Growth president David McIntosh told Axios last month that Trump and the group are "focused on different things."
Go deeper