Arctic outbreak shatters records in Northeast, including -108°F wind chill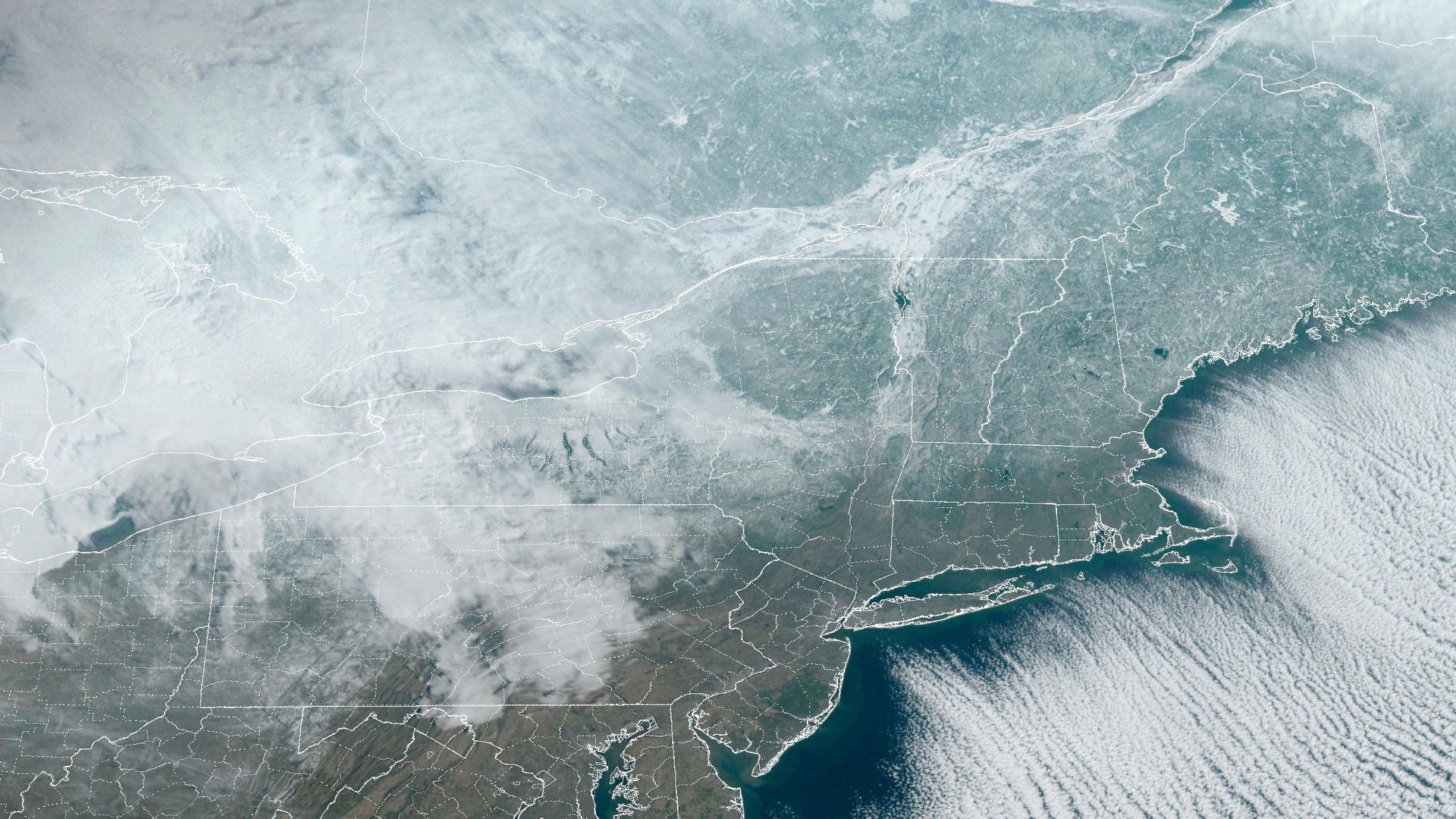 Extreme cold broke longstanding records Friday into Saturday as the Northeast and Mid-Atlantic U.S. continues dealing with temperatures in the single or negative digits, along with gusty winds.
Driving the news: The life-threatening cold is impacting millions living in New York, Vermont, New Hampshire, Maine, Massachusetts, Connecticut and Rhode Island. Boston, for example, saw its coldest low temperature reading in decades.
The latest: The high winds on Friday caused a tree branch to fall on a vehicle in Winstead, Connecticut, and kill an infant, NBC reports, citing the Hampden district attorney's office.
A 23-year-old woman was driving the vehicle and was taken to the hospital with serious injuries.
Threat level: Extreme temperatures are forecast to remain into Saturday afternoon for much of the region. In Maine, windchill warnings will remain in effect until 1am Sunday.
Forecasts from the National Weather Service warned of "dangerously cold windchills" ranging between -25°F to -65°F below zero.
On the summit of Mount Washington, New Hampshire, a windchill of minus-108°F and an actual temperature of minus-47°F were reported on Friday night.
The minus-108°F is the lowest windchill on record in the U.S. since the current windchill scale began to be used about two decades ago.
The cold and high winds knocked out power to several thousand people in New England overnight Friday, and there were reports of frost quakes and the sounds of trees snapping as moisture abruptly froze and expanded.
By the numbers: Boston hit minus-10°F on Saturday morning, the coldest temperature in the city since 1957. According to Fox Weather, a negative 39-degree windchill was recorded earlier in the morning. This is the coldest windchill recorded in Boston since at least 1944.
NWS Boston called the polar vortex "a historic arctic outbreak for the modern era. This is about as cold as it will get in southern New England."
In eastern Maine, a minus-62°F windchill was reported in Hancock County's Cadillac Mountain to the National Weather Service. In Aroostook County, a -61°F windchill was also recorded on Saturday morning.
New York's Central Park bottomed out at 3°F, and cold records were set at La Guardia and JFK airports as well as Bridgeport, Connecticut.
What's next: The cold snap comes courtesy of a lobe of the polar vortex that had been located over Hudson Bay, Canada. It is only making a brief visit to New England, however.
The coldest air is currently situated above northern Maine. A blizzard warning is in effect for Northern Penobscot and Southeast Aroostook counties until this evening for blowing snow lowering visibility to near zero at times.
Temperatures for most of the Northeast region will warm into the 10s and 20s throughout Saturday. Most of Maine and portions of northern New Hampshire will remain bitterly cold until the vortex moves off to the northeast on Sunday.
Context: Human-caused climate change is making extreme cold more rare across much of the U.S. and other parts of the Northern Hemisphere. In fact, the coldest months are warming faster than the warmest months in most states.
Editor's note: This story has been updated with new details throughout.
Go deeper