EMTs at Tyre Nichols scene stripped of first responder licenses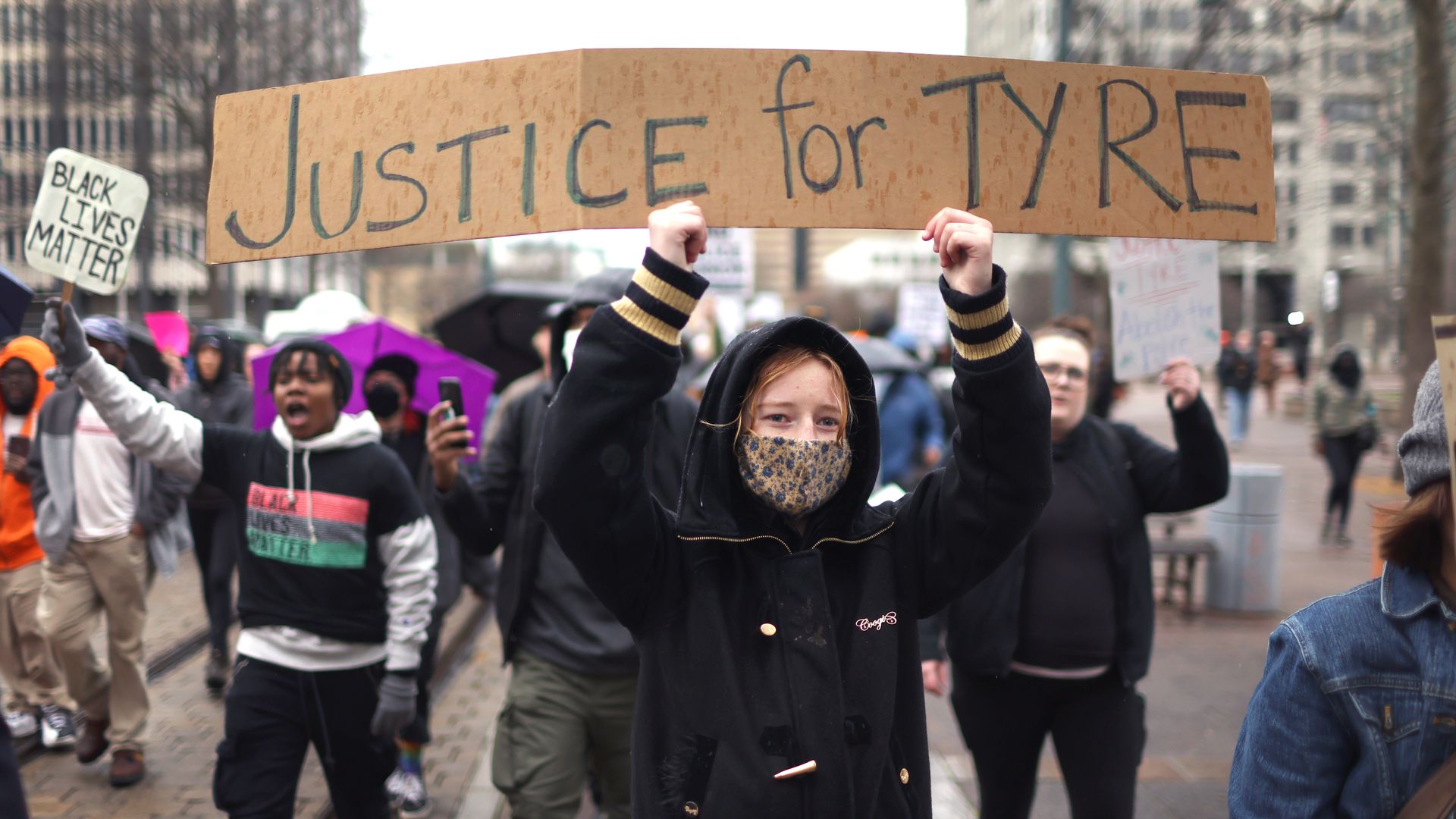 Tennessee's emergency medical services board voted Friday to suspend the licenses of two first responders accused of failing to provide treatment to Tyre Nichols, a 29-year-old Black man​ who died days after being beaten during a Jan. 7 traffic stop.
Driving the news: Robert Long and JaMicheal Sandridge of the Memphis Fire Department were called to the scene to provide medical treatment to Nichols for a pepper spray injury.
Over a 19-minute period, they failed to engage in emergency care and treatment for the patient, "who was clearly in distress" multiple times as he lay on the ground, according to Matthew Gibbs, an attorney for the Tennessee Department of Health, which requested the license suspensions.
Zoom in: Gibbs said the two EMTs did not provide a primary or secondary examination of Nichols, take his vitals, perform cardiac monitoring or administer an IV.
The EMTs also failed, he added, to administer high-flow oxygen, which is used to provide oxygen to patients struggling to breathe.
Gibbs presented a 19-minute video to the board, which he said showed police officers and the EMTs standing near Nichols and failing to provide aid.
Of note: Both EMTs, as well as Lt. Michelle Whitaker, had already been terminated from the Memphis Fire Department for violating protocol, including for failing to conduct a patient assessment, the department said earlier this week.
What they're saying: "Their patient was in obvious distress," board member Dr. Sullivan Smith said after the vote.
"It's obvious to even a layperson that he was in terrible distress and needed help, and they failed to provide that help. They were his best shot. And they failed to help."
Go deeper: Memphis police fire sixth officer in Tyre Nichols case
Go deeper