EA's surprise Apex Legends Mobile shutdown leads to a pivot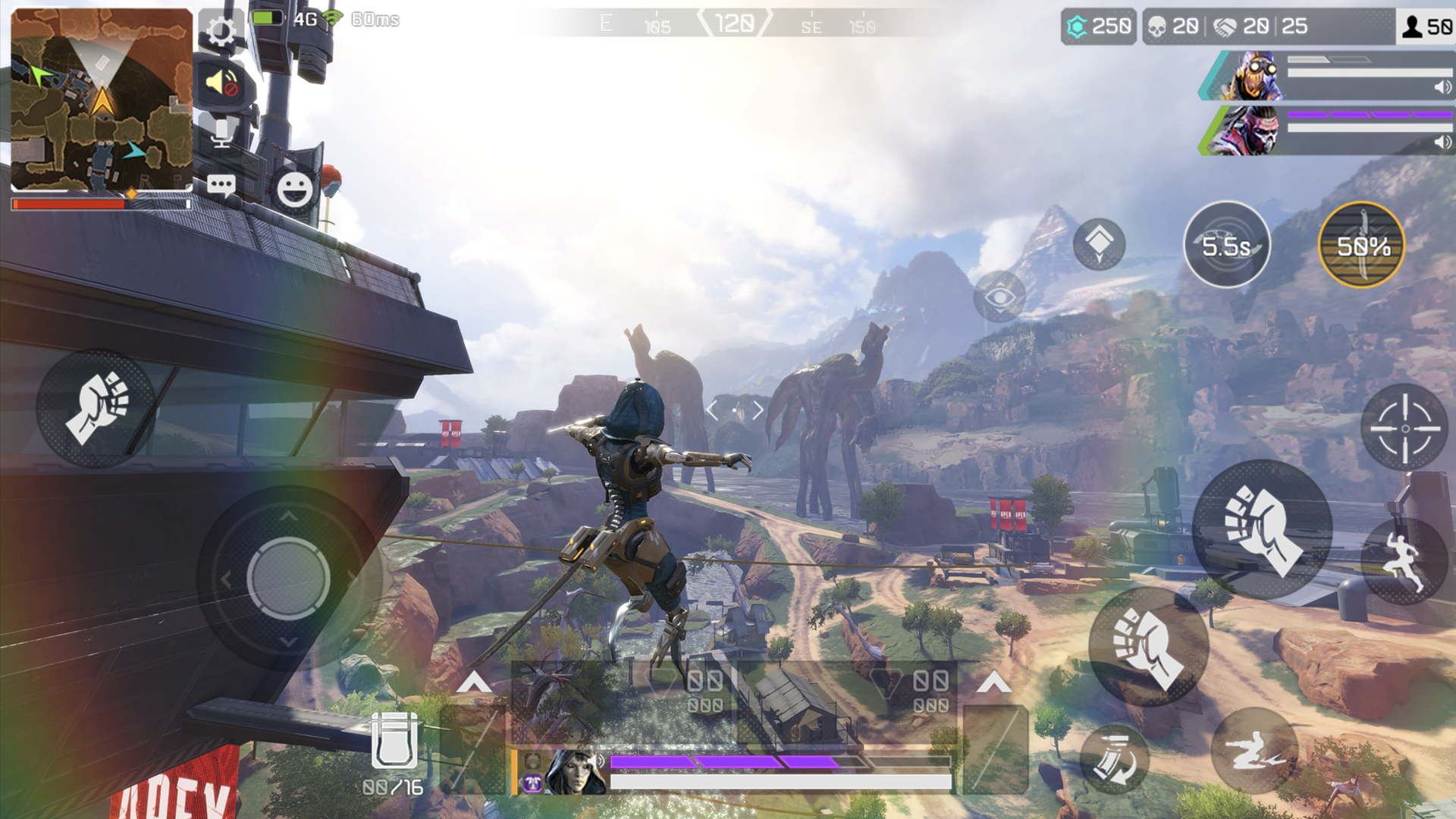 Electronic Arts' surprise announcement that it will soon shut down Apex Legends Mobile is an indicator that top console and PC publishers' moves into mobile will not follow a straight line.
Driving the news: EA said on Tuesday that Apex Legends Mobile, launched in May 2022, will go offline May 1, 2023, despite abundant signs of the multiplayer shooting game's apparent success -- and EA's zeal to expand all of its top series onto phones.
EA also canceled the development of another major mobile spinoff, Battlefield Mobile, shutting the internal studio developing it as well.
Be smart: The underlying reasons don't appear to involve game quality or a major struggle to attract a large number of players.
Apple and Google had both recognized Apex Legends Mobile as their 2022 mobile game of the year.
The game was downloaded 46 million times, according to the third-party tracking firm data.ai, generating $54 million in consumer spending.
What they're saying: EA CEO Andrew Wilson instead indicated in a call to investors that Apex Legends Mobile's biggest problem was that it didn't feel "deeply connected to the broader franchise."
Players of a mobile version of a big series want to either compete against their PC/console counterparts or at least feel like progressing in one version of the game benefits them in the other, he said.
Apex Legends Mobile didn't do that. The game was developed externally by Tencent's Lightspeed & Quantum, ran its own seasons, and even has a slightly different roster, compared to the console/PC version of Apex Legends. Battlefield Mobile was set to operate in the same way.
The big picture: The success of Genshin Impact looms large. The 2020 adventure was an outlier in the West when it launched as a game for PlayStation 4 and mobile phones. It continues to thrive.
EA's about-face, which has shocked many players, can give EA more control of its Apex on mobile and deliver a more connected experience.
The unified approach is also being adopted by EA rival Activision, which will soon launch Call of Duty Warzone Mobile with cross progression connecting it to console and PC Call of Duty games.
What's next: The last two years have been stuffed with signs that the big console and PC publishers want to bring their top series into mobile.
Much of that, such as Ubisoft's foray with its Assassin's Creed and Rainbow Six series, hasn't yet come to pass.
EA, meanwhile, is already shifting course. "We've learned a great deal," Wilson said, "and have plans to reimagine a connected Apex Mobile experience in the future."
Sign up for the Axios Gaming newsletter here.
Go deeper