Texas executes death row inmate after Supreme Court declines to intervene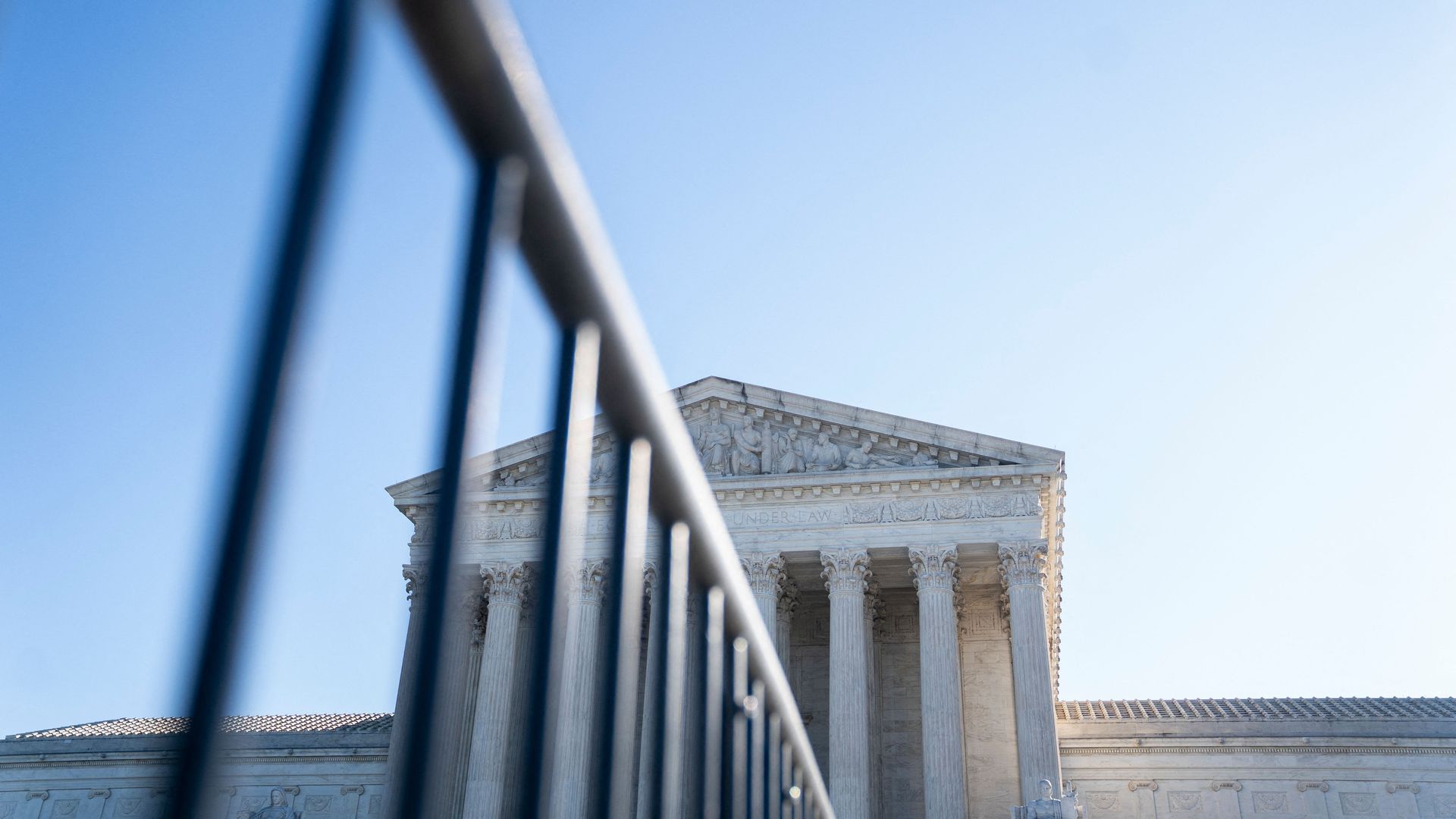 Texas executed a man on death row on Wednesday evening after the Supreme Court denied his appeal, which claimed anti-Hispanic bias among jurors who sentenced him to death by lethal injection, per AP.
Driving the news: Wesley Ruiz was convicted of shooting and killing a Dallas police officer in 2007. His execution came amid a larger battle over Texas' use of expired drugs to kill prisoners, the Texas Tribune notes.
Details: Ruiz, 43, had asked the Supreme Court to pause his lethal injection, arguing that two of the jurors in his case relied on "overtly racist" and "blatant anti-Hispanic stereotypes" to assess his potential to cause future harm and sentence him to death.
"Because the jurors viewed Mr. Ruiz as a 'subhuman' and expressed hostility to the very presence of Hispanics in their community," Ruiz was deprived of an impartial jury as guaranteed by the Sixth Amendment, his attorneys wrote in his appeal to the court.
Texas Attorney General Ken Paxton (R) countered that Ruiz "points to no compelling factual or legal issues warranting further review" and that his allegations of racial bias had not merit.
Paxton argued that the Texas Court of Criminal Appeals' decision to dismiss the case on procedural grounds — without considering the merits of Ruiz's application — is shielded from federal review because it was made on state grounds independent from federal law. The Supreme Court has no jurisdiction, he claimed.
The court rejected Ruiz's application in an unsigned order on Wednesday.
The big picture: Ruiz will be the second person in Texas to be executed this year, and the fourth nationwide.
Worth noting: As pharmacies increasingly stopped producing drugs for execution, the Texas Department of Criminal Justice began extending the expiration dates of drugs in its supply after retesting their potency, per the Tribune.
The department has faced several legal challenges over concerns that the old drugs can cause pain during executions, though none have succeeded in halting the practice.
Editor's note: This article has been updated to reflect that Wesley Ruiz has been executed.
Go deeper