ECB and Bank of England raise rates again but signal different paths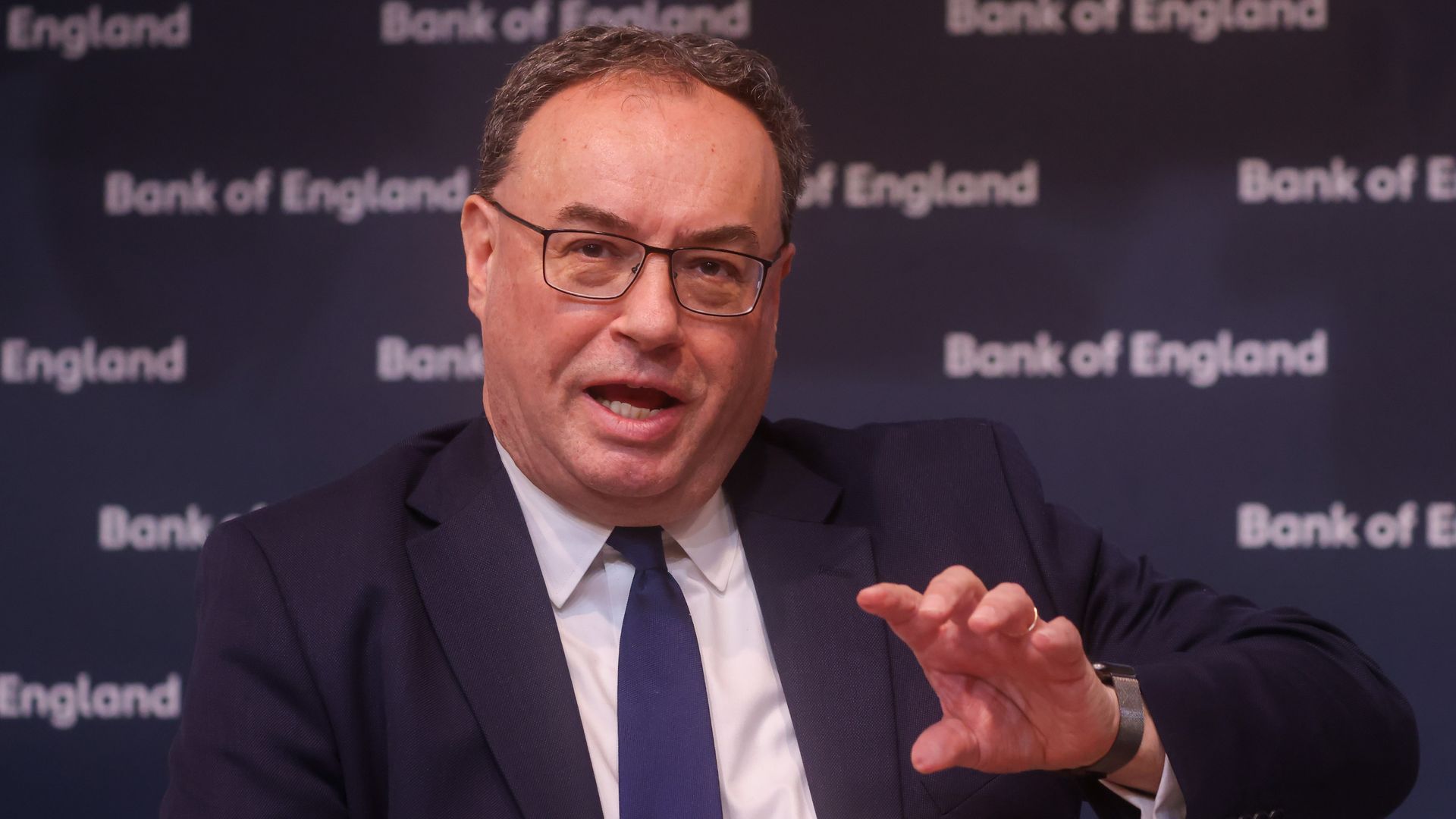 The European Central Bank and Bank of England both continued to raise interest rates at a historically rapid pace on Thursday — but they sent different signals about how much more policymakers will need to restrain the economy to contain inflation.
Driving the news: Both central banks raised rates by a half-percentage point, matching the same pace as the last round of hikes in December.
That's in contrast to the Federal Reserve, which continued to downshift its pace of hikes with a quarter-point increase on Wednesday.
What they're saying: In a statement announcing the decision, the ECB said it intended to rates by a similar amount at its next policy meeting in March in the face of underlying inflation pressures — with more hikes likely to come.
Data out on Wednesday showed that overall inflation in the European Union continued to slow to 8.5% in the year through January, compared to 9.2% in December. But the gauge that excludes food and energy costs held steady.
The Bank of England sent a more optimistic message — one that hinted the central bank could soon pause its interest rate hikes.
Andrew Bailey, the Bank of England's top official, acknowledged that the country had "turned a corner" on inflation during a news conference, though he warned that there were still plenty of risks ahead.
The central bank also said that further increases may be warranted if there is evidence of more persistent inflation.
The bottom line: In 2022, most global central banks were very much taking similar steps to contain inflation and all raising interest rates rapidly to do so.
Now they face questions about how much higher rates need to go to slow price pressures.
Go deeper