Ecuador to vote on constitutional reforms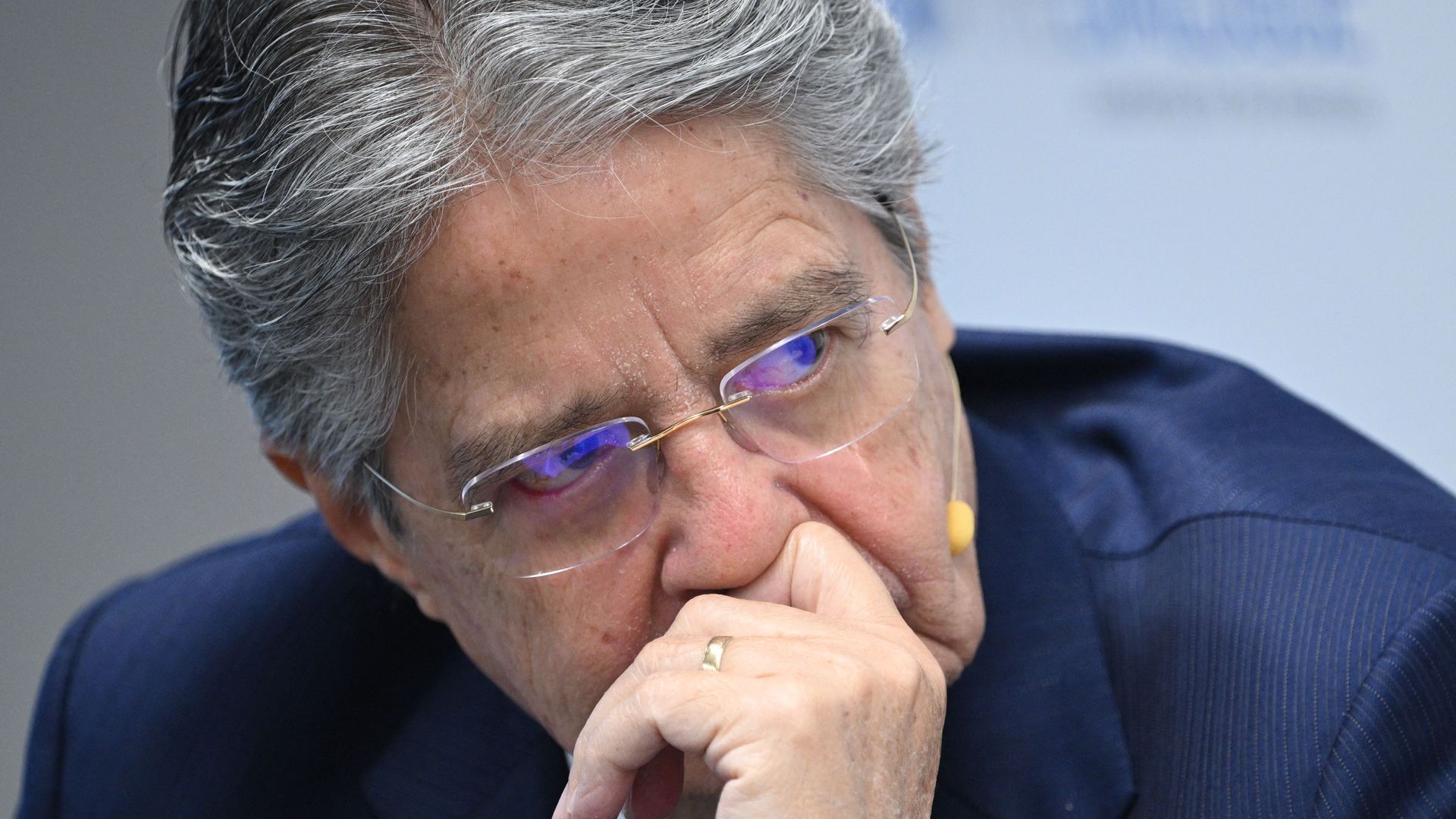 Ecuadorians on Sunday will vote on several measures aimed at reforming the nation's constitution, including reducing the size of its legislative body.
Details: President Guillermo Lasso, a center-right leader, called for the referendum late last year, saying it would create better legislative representation and help battle a crime wave and environmental problems.
The referendum has eight questions, including one about a proposal that would allow other countries to extradite Ecuadorians accused of organized crime.
Another asks if the country should reduce the number of lawmakers in the National Assembly from between 130-150, depending on population size in some provinces, to around 100.
The referendum — which polls show has a slight majority support — also includes a proposal to create a new water protection system.
Between the lines: Lasso has clashed with the Assembly and has a general approval rating of about 30%, according to polls.
Last summer, as Indigenous groups were staging mass strikes asking for better protections against mining in their lands, the Assembly held an unsuccessful vote to remove Lasso from power.
Experts say Lasso is using the referendum for a political win and to boost support for his 2025 re-election campaign.
What to watch: Voting is mandatory in Ecuador, and results are expected as soon as Monday afternoon. Voters can pick answers for each question separately.
Lasso also pushed for a question about whether to allow the armed forces to support local police in some regions, but the constitutional court ruled in November that the Assembly must vote on it first.
Lasso argues the proposal would help stem growing crime.
The UN said last week after a visit to the country that the use of armed forces should be exceptional only.
Subscribe to Axios Latino to get vital news about Latinos and Latin America, delivered to your inbox on Tuesdays and Thursdays.
Go deeper