Communicator Spotlight: Krista Pilot, AT&T CCO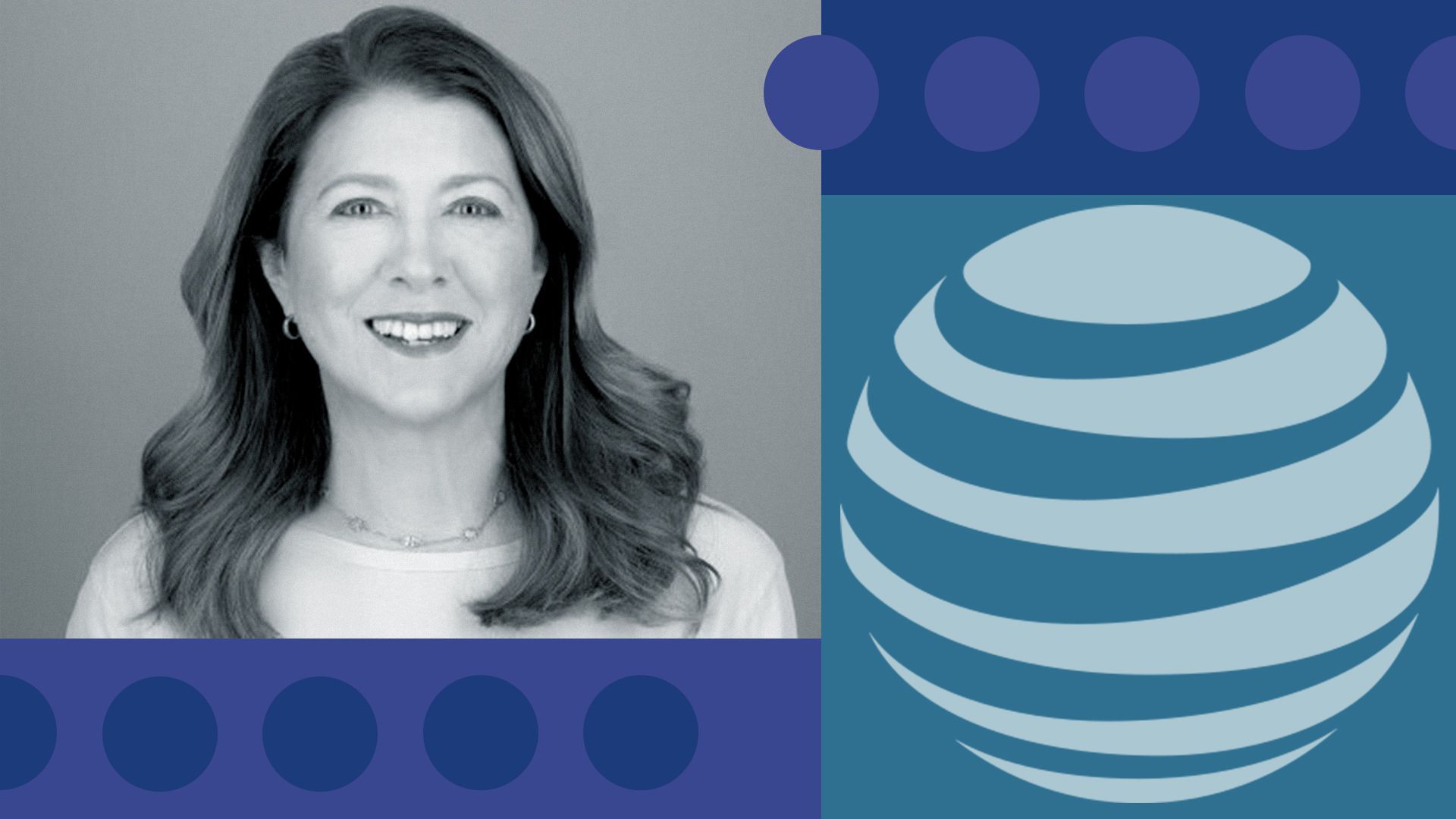 Krista Pilot is the new chief communications officer at AT&T and will oversee external, internal and financial communications as well as social media for the telecom giant.
Why it matters: Pilot brings vast experience to the role as a global communication strategist — having previously led external communications, public affairs and internal communications during her time at PepsiCo.
🪡 Through line: Pilot's career has centered on advocacy and using communication strategies to appeal to specific audiences to change and inform their point of view.
🚛 Hardest day at work: Pilot — who was based in Dubai at the time — was on the crisis team for PepsiCo's Africa, Middle East and South Asia (AMESA) sector when the global COVID-19 lockdown began in March 2020.
"At the beginning of the lockdown, many governments were saying, 'Wherever you are today is where you have to stay.' As one example, we had truck drivers in India making deliveries who were typically gone for several days at a time, very far from their home — and they were stranded."
"I was running the corporate affairs teams across the sector, so the team and I felt personally responsible for advocating to local officials. This was about using the power of public affairs and communications to keep our employees safe and get them back to their families."
📈 Trend spot: The value of local storytelling.
"Some of the most impactful stories we see start within local communities, and to truly reach and influence people we have to take a hyperlocal approach."
🥗 Most-used app: Whats App and the Sweetgreen app for lunch orders.
🌅 Multi-tasking morning ritual: According to Pilot, she is "one of those annoyingly happy morning people" that wake up at 5am.
Then she drinks coffee, reads the news and does yoga.
"I stretch and hold my positions for a long time so I can get through an article. Once I'm finished with one article, I read another and take on a new pose. For me, that is multitasking at its finest."
🧘🏼‍♀️ Reading while posing: She's scanning Axios AM and Markets, The Wall Street Journal, The New York Times and corporate news clips.
🏆 Best advice: Play to win.
Go deeper