Subway co-founder's big donation suggests a takeover deal is near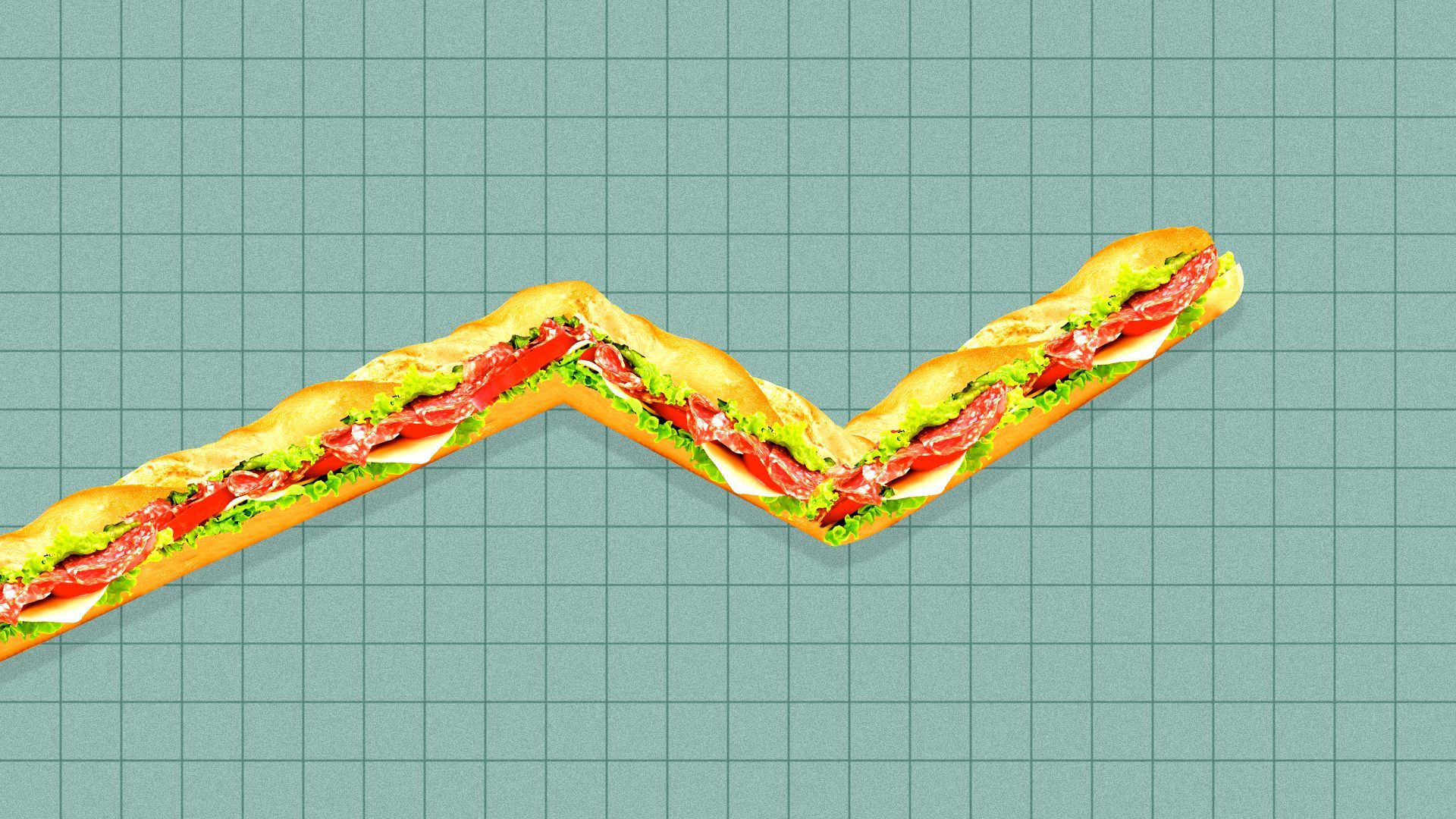 It's not too often that a deceased entrepreneur confirms M&A speculation, but that's kind of what happened yesterday with sandwich chain Subway.
Driving the news: The Peter and Carmen Lucia Buck Foundation, formed in 1999 by the late Subway co-founder Peter Buck and his wife, announced that Buck's will included instructions to give his 50% stake in the company to the foundation.
Buck died in 2021 at the age of 90, while his wife died in 2003. Both of Buck's adult sons work at the foundation.
Between the lines: This likely means that Subway is nearing the finish line on a sale process that the WSJ recently scooped.
Sure, it's philanthropy in the vein of what we saw last year with Patagonia.
It also lets the Buck estate dodge a massive tax bill were Subway to be sold. WSJ put the price tag at around $10 billion, with the Bucks in line for half of that.
Were the estate to hold the shares and then donate the post-sale proceeds, it would pay taxes on that estimated $5 billion. This way, neither it nor the foundation pay anything.
Zoom in: Peter Buck died more than a year ago. But it appears that the donation is just being made now. A foundation spokesperson declined a request for clarification on the timing, calling it a "family matter."
The foundation did, however, say in its press release that the donation will help it "greatly expand its philanthropic endeavors and impact many more lives." Kinda hard to do with static stock certificates...
In context: Barre Seid in 2021 donated most of the equity in his electrical device manufacturing company to a conservative political advocacy nonprofit, just ahead of selling it for $1.65 billion to Eaton.
The bottom line: Subway hasn't announced a deal yet, but expect that it will be soon.
Go deeper