Startup budgets cut ad spend, but keep traveling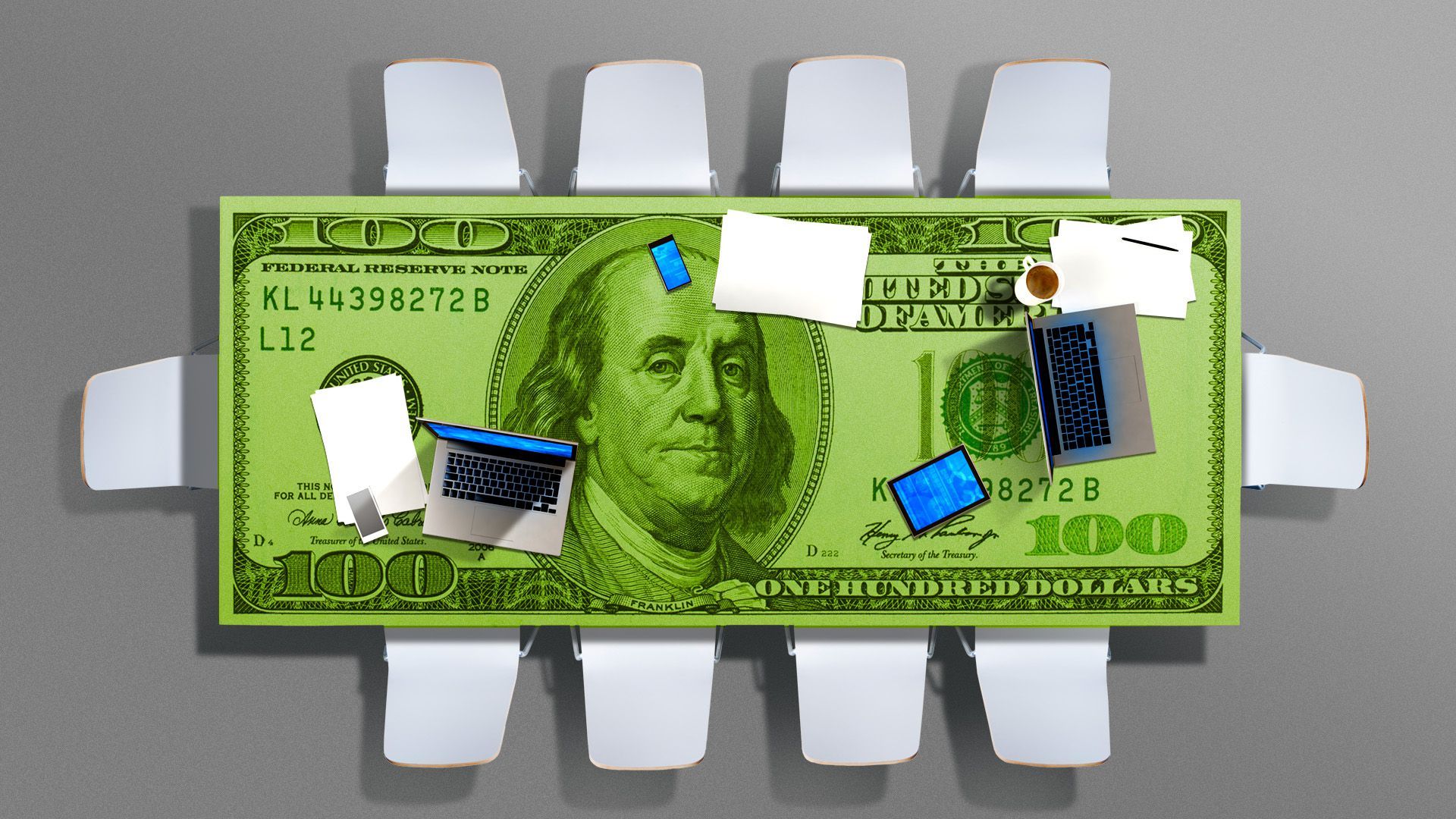 Venture capital-backed startups adjusted their budgets over the past year, with advertising expenses getting the short end of the spend stick, new data from Brex suggests.
Why it matters: The tighter fundraising market, uncertain customer demand, and the need to stretch runway has made startups take a hard look at their budgets over the past year.
Zoom out: Startups have been diversifying their ad strategies, putting more dollars into newer ad networks like TikTok and Amazon, diverting that money away from giants like Google and Facebook. Some of that shift is also linked to Apple's privacy changes to mobile tracking, and the impact on ads.
From Q1 2022 to Q4 of 2022, all three startup stages (seed, early, and late) increased their add spend on Tiktok, Brex found. Late-stage companies showed the biggest growth — from 0% to 4.97%, a near 600% bump.
Amazon ad spend has also been consistently growing across all stages, even compared to Q4 2019, per additional Brex data.
Pinterest, however, has seen a consistent drop, even when accounting for a 40% bump in late-stage startup spend over the past year.
What they're saying: "Broadly, if you go back three years ago, 2018-2019, the hegemony of the duopoly of Google and Facebook seemed to be taking more and more dollars -- but that seems to not be true anymore," Michael Tannenbaum, Brex's chief operations and financial officer , tells Axios.
Between the lines: Some of those changes are more pronounced across companies of different stages.
"Because larger companies are under more pressure – advertising has long been seen as discretionary spending – you're seeing a larger decrease overall [compared to early-stage startups]," says Tannenbaum.
Meanwhile: Travel and entertainment (T&E) expenses have remained more steady overall, and at levels comparable to 2019. Even as later-stage startups have pulled back on those expenses, early-stage companies have continued spending.
For those seed-stage companies, "either you're gonna travel to make that first customer sale or you're not [closing the deal] – everything is existential," explains Tannenbaum.
Meanwhile, bigger companies that have been looser on travel expenses are pulling back unnecessary trips and entertainment.
The bottom line: This shouldn't be surprising if you're following Big Tech's earnings this week, which confirmed the trend.
Go deeper