Job openings jumped in December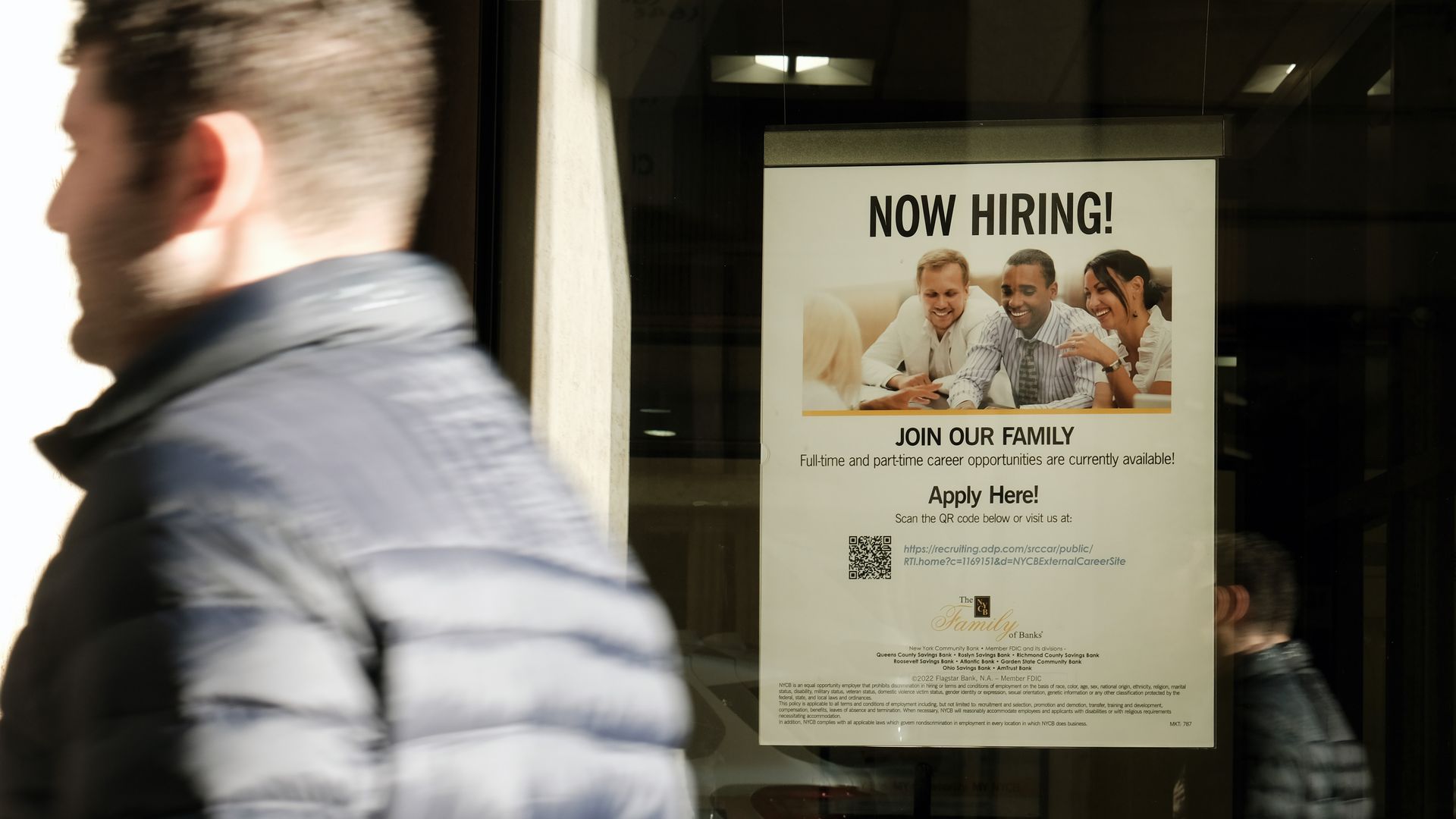 Job openings rose in December, while layoffs edged up only slightly, the Labor Department said on Wednesday — the latest sign employers are eager for workers.
By the numbers: There were 11 million vacancies in the final month of 2022, up from 10.4 million in November. Meanwhile, there were 1.5 million layoffs — slightly higher from the 1.4 million the prior month, though still historically low.
Why it matters: The labor market is still tight with only modest signs of loosening up. Despite a steady stream of layoff announcements in sectors like technology, there are still more job postings than workers available to fill them.
The data is closely watched by the Federal Reserve, which sees the elevated number of open jobs as proof that the labor market is out of whack.
Fed officials have raised concerns that a too-tight labor — as signaled in part by high job openings — might complicate efforts to stamp out inflation.
Of note: There are signs that the labor market has cooled off. For one, the number of quits has come down, though it's still elevated relative to pre-pandemic times. In other words, workers still feel confident enough about the jobs market to leave their current gig — though perhaps less so than 2021.
In December, roughly 4.1 million workers quit their jobs — down from the all-time high of 4.5 million in November of 2021.
Signs of weakness in tech were apparent in the report: the rate of job openings in the information sector fell to 3.4% from 6.6% in December.
What to watch: New data from ADP points to a notable slowing in private sector hiring last month, adding just 106,000 jobs last month — far fewer than the estimated 190,000.
Yes, but: The report isn't a perfect indicator of what's to come in the official government jobs report. Plus, ADP said the slowdown had less to do with factors that suggest a big shift in hiring patterns and more to do with extreme weather last month that disrupted employment in sectors like construction.
Editor's note: This story has been corrected to show job openings rose in December, not last month.
Go deeper