Scoop: David Cahn leaves Coatue for Sequoia Capital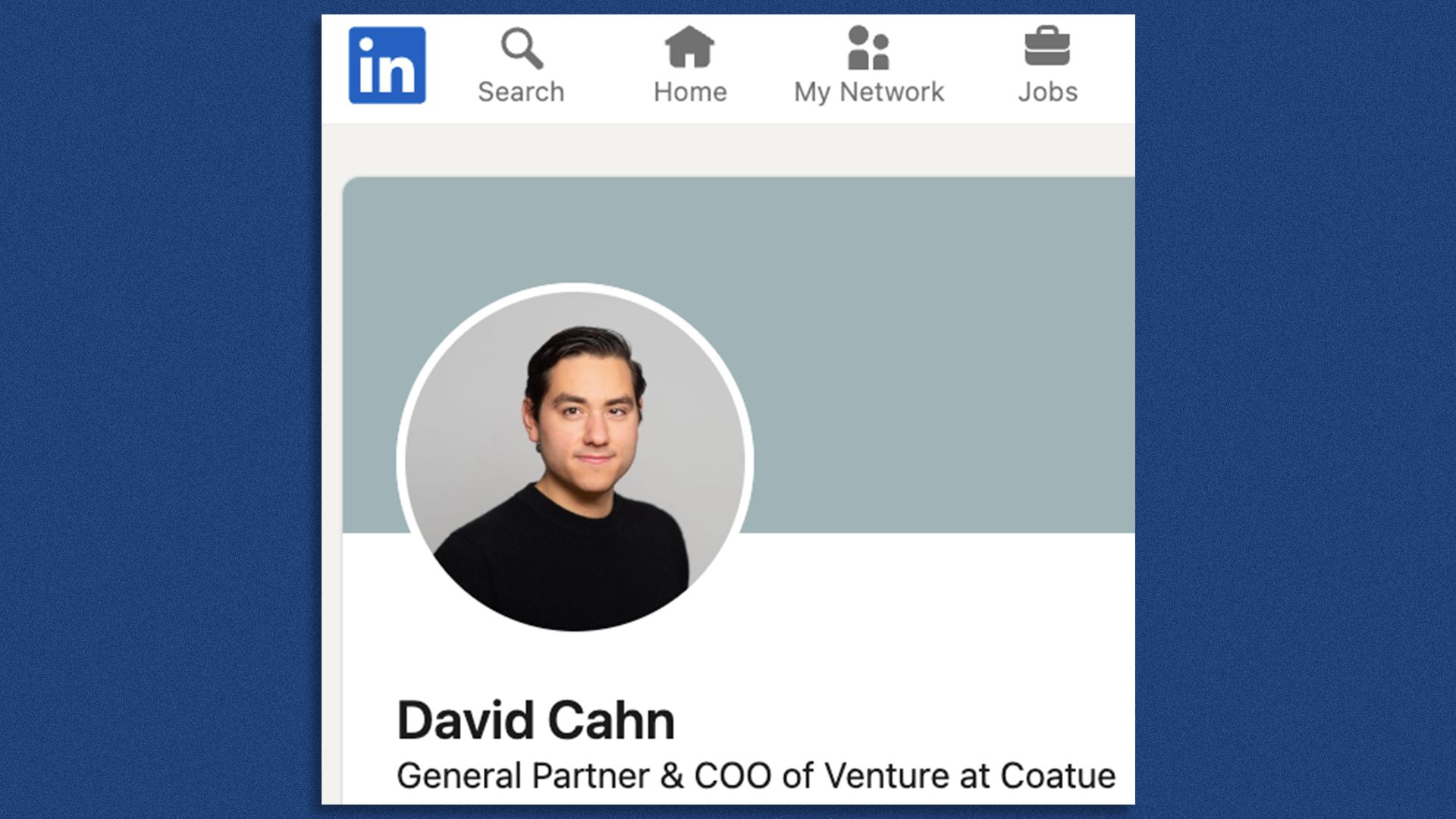 David Cahn has agreed to join Sequoia Capital as a partner on its growth team, Axios has learned. He previously was a general partner and COO of venture capital with Coatue Management.
Why it matters: This reflects how top VC firms are seeking to bolster their AI and data expertise, which Cahn focused on at Coatue.
The 27 year-old Cahn spent the past five years with Coatue.
His Coatue investments have included Abacus, Databricks, Kubecost, Stability AI, Starburst Data and Supabase, Weights & Biases, and UiPath.
It is unclear if Cahn will retain any of those responsibilities after leaving Coatue.
Cahn's educational background includes degrees in both finance and computer science.
What they're saying: "David is a force of nature," says Sequoia Capital partner Pat Grady.
"He is equal parts commercial and technical, which makes him a uniquely impactful partner for founders. After intersecting with him on Notion and Hugging Face and repeatedly hearing his name from many of the best founders, we are eager to have him on Team Sequoia."
A Coatue spokesperson declined to comment.
Sri Viswanath, the fomer Atlassian CTO who joined Coatue last year, is expected to continue serving as its AI venture practice lead.
Go deeper