Biden admin report criticizes Apple, Google app stores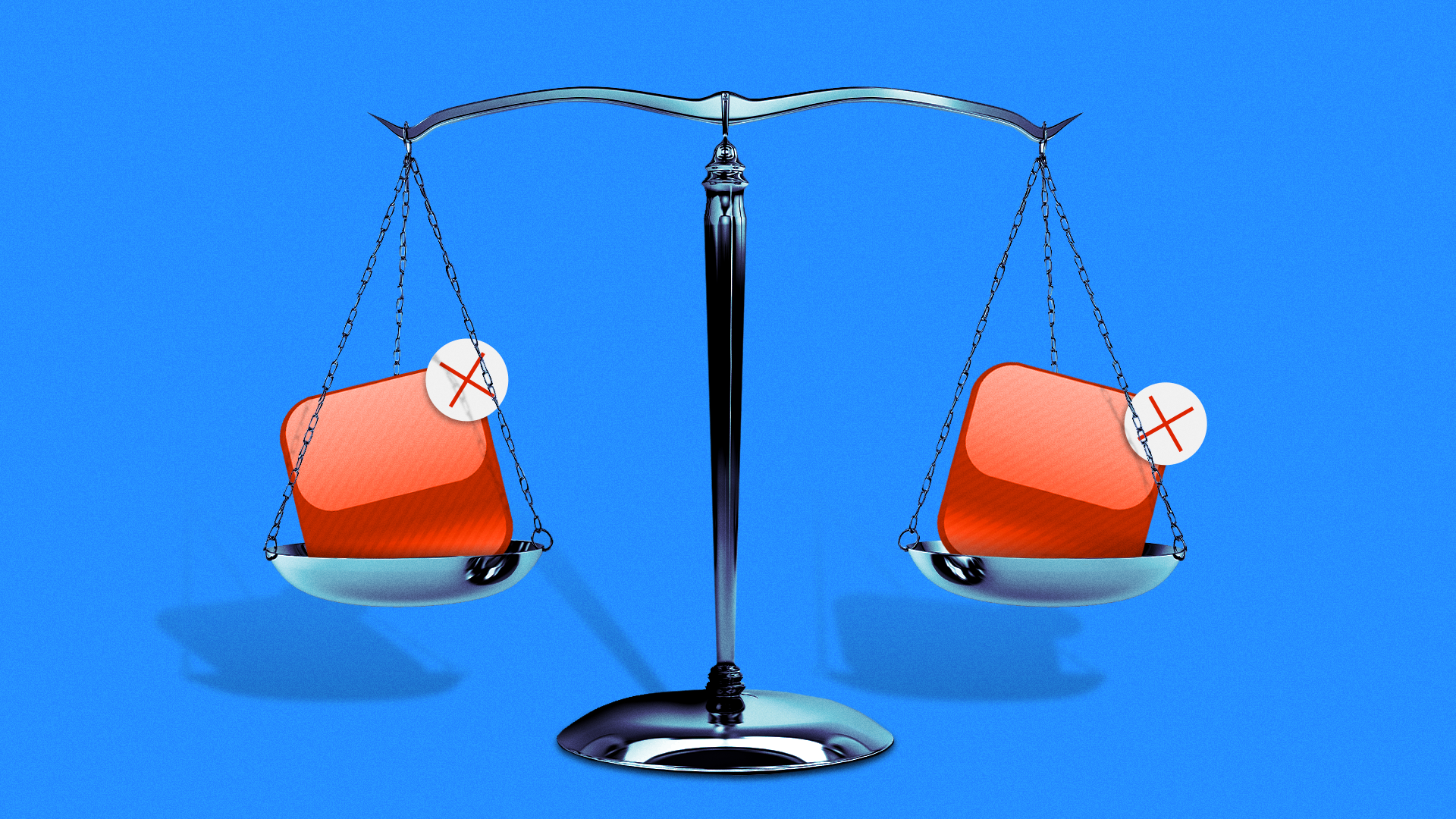 A new Biden administration report describes Apple and Google as "gatekeepers" of mobile app stores and suggests legislation is needed to spur competition and give app makers and consumers more choices.
Driving the news: The White House is pushing for tech antitrust action in the new Congress, with a new Department of Commerce report laying out what it sees as a harmful app store environment for both consumers and app makers.
Why it matters: The report, from the National Telecommunications and Information Administration, is the Biden administration's fullest effort to lay out concerns about the app store ecosystem.
What they're saying: There is "real potential harm for consumers" in the way Apple and Google run their app stores, with the companies "inflating prices and reducing innovation," Alan Davidson, NTIA administrator, said in a call with reporters.
"We're looking forward to seeing what legislation gets introduced on Capitol Hill.... Our hope is that this analysis can inform how people are thinking about these issues," he said.
"We have a real opportunity to make progress on tech and competition in this Congress," said Bharat Ramamurti, deputy director of the National Economic Council. "We're highly committed to reform in this space and we will work closely with Congress to see whatever is possible."
Details: The report, based in part on public comments, concludes that consumers largely cannot gain access to apps except through the Google Play and Apple App stores, and that the two companies "create hurdles for developers" with technical limits, "opaque" processes and fees that are passed on to users.
Administration officials said in a call with reporters that the report should be considered policy analysis and advice to inform ongoing enforcement work at the Justice Department and the Federal Trade Commission.
Be smart: The report draws many of the same conclusions about the state of competition among mobile app stores that motivated the proposed Open App Markets Act, which gathered a lot of support in the last Congress but ultimately failed to pass.
The Open App Markets Act would have forced Apple and Google to give app developers more rights in their app stores, including the ability to "side-load" apps directly onto phones, bypassing approval and a commission charge.
The other side: Apple and Google both argue that their app stores benefit consumers.
Apple has regularly argued that its app store rules and limits protect users from dangerous apps and spam and that fees support its ability to provide that protection.
Go deeper