Age 70 means a big change in breast cancer care, study finds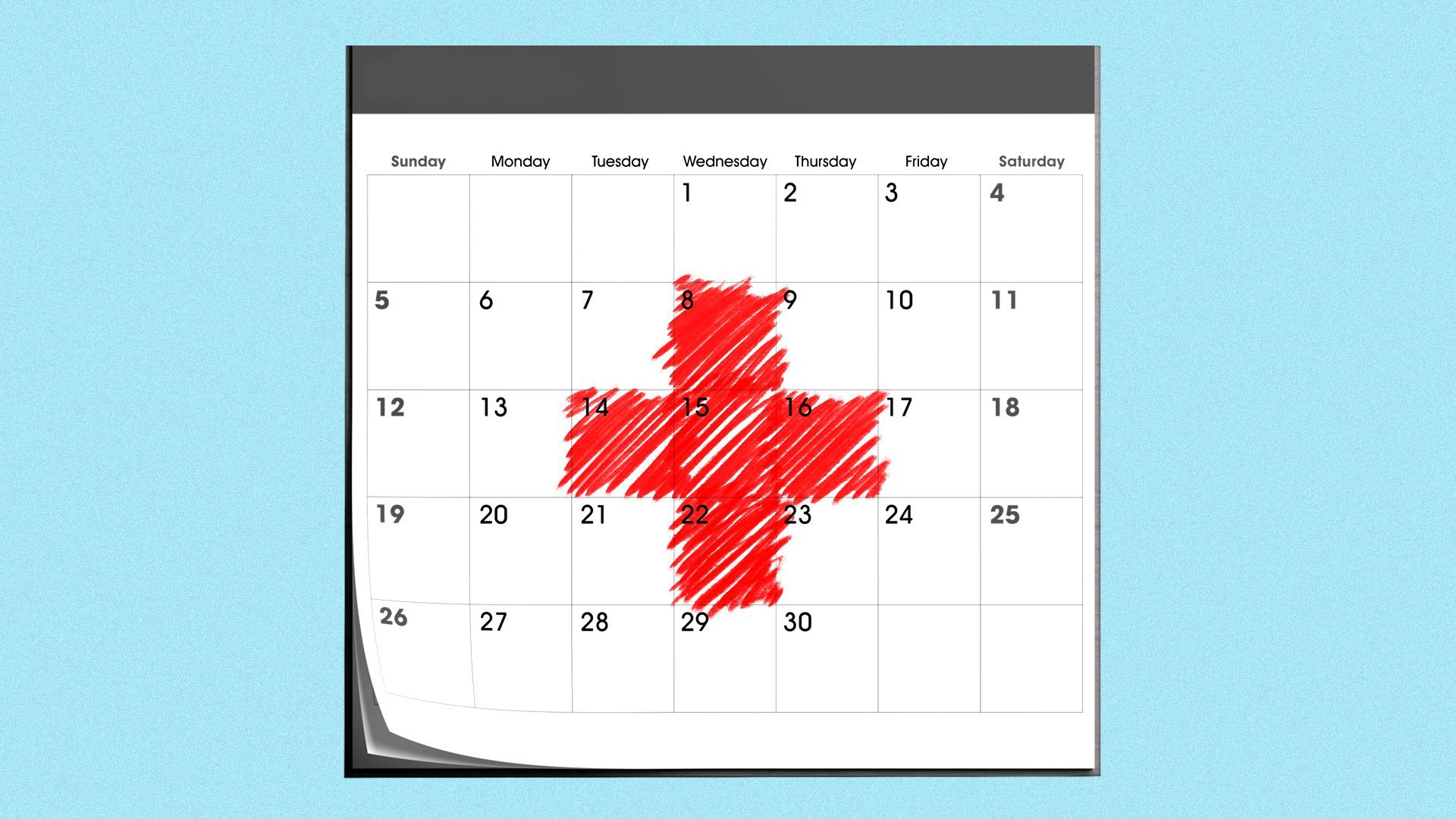 The year when a breast cancer patient turns 70 can make a big difference in the kind of treatment her doctor recommends, according to a study published in the International Journal for Radiation Oncology, Biology, Physics.
Why it matters: There are plenty of good reasons why health care providers use guidelines and rules of thumb to guide their health care recommendations.
But the authors of this study say their work shows those "rules" may be having an outsized impact on care that don't always make sense.
What they're saying: "Our decision-making is not as good as we think it is," Suzanne B. Evans, senior author of the study and a professor of therapeutic radiology at Yale Cancer Center, told Axios.
"There are a lot of rules of thumb ... we use in all of our decision-making throughout life, even in medicine, and I think it's super important we don't overweigh any one factor and we look at the whole picture."
Zoom in: Researchers looked at records of more than 500,000 women with breast cancer who, regardless of age, should have received a recommendation for either radiation or endocrine therapy after surgery, Evans said.
Looking year-by-year, they expected to see a gradual decline in rates of recommendations for post-surgery treatments, as expected lifespan shortened.
Instead, they saw a steep cliff occur between age 69 and 70. More than 90% of those who were ages 50 to 69 were recommended for additional therapy.
But only about 81% of those aged 70 received the same recommendation.
Between the lines: It's important to note that, in some breast cancer patients, clinical trials showed older women had demonstrated equivalent survival with or without radiation therapy.
Evans said this study controlled for that, only including women with certain types of breast cancer that put women at higher risk and where clinical guidelines still call for additional therapy after surgery.
Our thought bubble: Turning a year older could have an outsize impact on treatment for other diseases.
In fact, the Yale researchers said, they were inspired to conduct the study by other research that showed 80-year-olds were more likely to receive conservative treatment after a heart attack than patients who were just a few weeks shy of their 80 birthdays.
Another study showed patients arriving in the emergency department just after their 40th birthday were more likely to be tested for and diagnosed with heart disease than 39-year-olds with the same symptoms.
The bottom line: "It's important that we center individual patients, with the unique characteristics of their cancer, as well as their individual preferences, in treatment decisions," Evans said.
Go deeper