FDA head reveals plan to reorganize regulatory food programs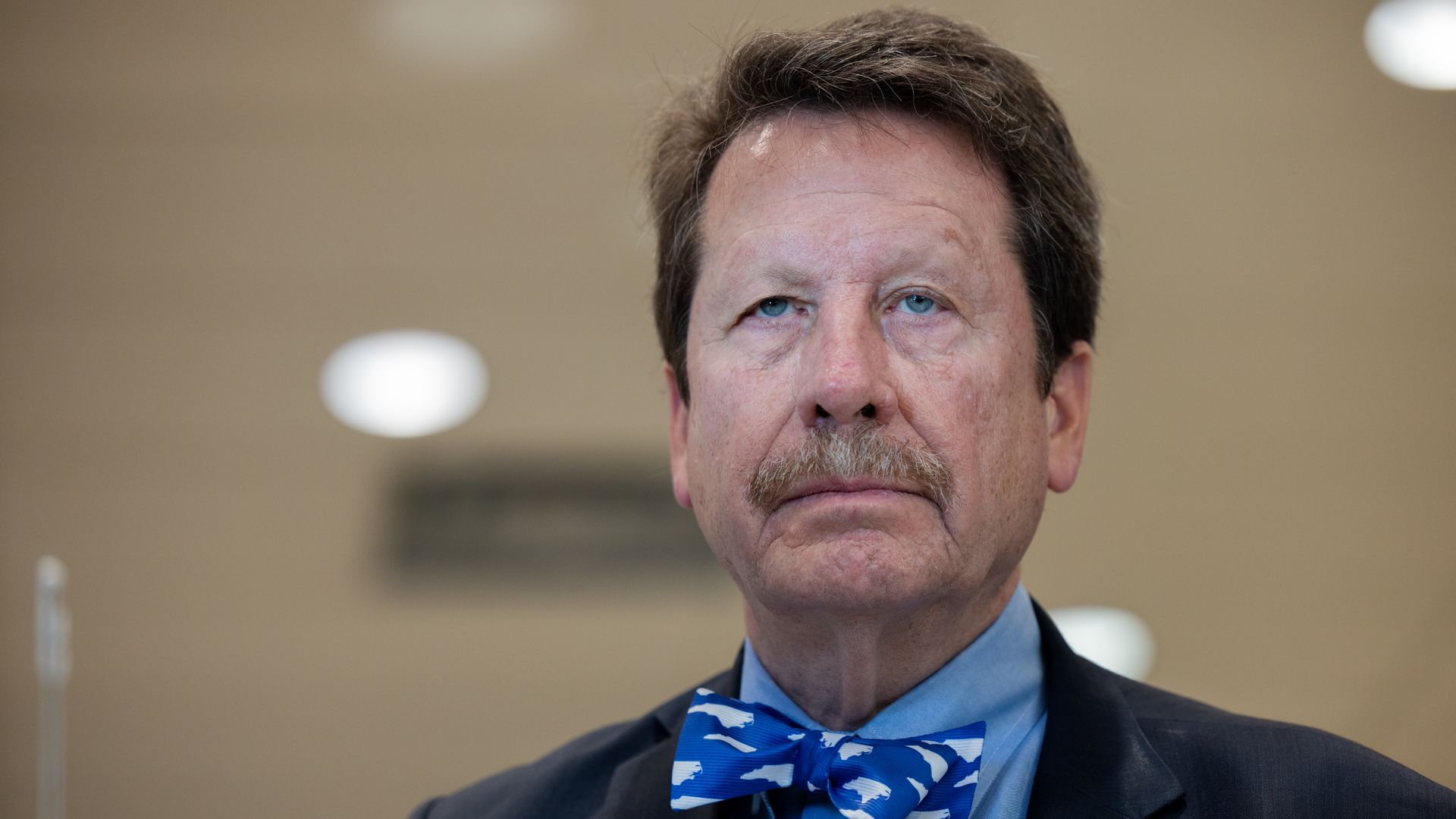 The food portion of the Food and Drug Administration should be reorganized under a new deputy commissioner for Human Foods, FDA commissioner Robert Califf announced Tuesday.
Why it matters: The FDA has come under significant scrutiny in recent years for its oversight of food products, culminating with last year's baby formula crisis.
Califf promised a bold response after an independent review last year offered an embarrassing assessment of the agency's food division, saying it at times appeared "sluggish and nonresponsive to public health concerns."
The report also criticized the lack of a clearly identified person to lead the human foods program, saying it "led to overlapping roles and competing priorities that result in what is perceived as constant turmoil."
Driving the news: Under the proposed plan, the existing Center for Food Safety and Applied Nutrition, the Office of Food Policy and Response, and certain functions of the agency's Office of Regulatory Affairs "will be unified into a newly envisioned organization called the Human Foods Program," per the announcement.
The new deputy commissioner "will have decision-making authority over policy, strategy, and regulatory program activities" within the Human Foods Program, "as well as resource allocation and risk-prioritization," Califf said.
That deputy commissioner will report directly to the FDA commissioner, per Califf.
Between the lines: As part of the plan, Califf suggested the creation of a Center for Excellence in Nutrition to prioritize efforts "to help American consumers make more informed food choices," and proposed an Office of Critical Foods within that center.
He also proposed the creation of an Office of Integrated Food Safety System Partnerships to better integrate the FDA's food safety and response activities with state and local partners.
He proposed a Human Foods Advisory Committee be established as well, which "will consist of external experts to advise on challenging and emerging issues in food safety, nutrition and innovative food technologies."
The FDA's Center for Veterinary Medicine will continue to operate as a stand-alone center, he said.
Between the lines: Health-focused and industry groups offered mixed reviews of the proposal.
The good: "These are all really heartening things that we're happy to see them acknowledge and bring forward to help better position them for the future," said Anna Rosales, the senior director of government affairs and nutrition from the Institute of Food Technologists, specifically pointing to moves to prioritize nutrition, partnerships with local agencies and outside experts. "I don't think I can say anything negative now because we don't know how they're going to come out entirely yet."
The American Heart Association also praised the proposed creation of a Center of Excellence for Nutrition.
"We encourage the agency to pursue bold, new policies that help consumers make healthier choices and improve the food supply — actions such as creating a comprehensive front-of-pack labeling system to help consumers easily identify healthier foods, and long-term sodium reduction targets," Nancy Brown, CEO of the AHA said in a statement.
The bad: But the proposal failed to provide the deputy commissioner with direct line authority over all major food program components or fully integrate the agency's policymakers with its inspection force, the Consumer Brands Association said in a statement.
"We are concerned that anything short of this and a fully empowered deputy commissioner will make it difficult to truly unify the program and deploy the prevention mindset envisioned under the Food Safety Modernization Act," they wrote.
Nourish Science CEO Jerold Mande, former deputy undersecretary at USDA told Axios, was hopeful a proposal would have called for splitting the food portion out of the FDA, aligning it with the USDA.
"Essentially what they've done is they've renamed the center a 'food program' and put a deputy commissioner instead of a center director in charge of it. That implies a more robust program without providing resources to do that, without really focusing on chronic food illness, I don't think the outcomes are going to change," Mande said.
What to watch: Califf said he'll provide additional public updates by the end of February.
Go deeper