Critical climate thresholds may be nearer than thought: study finds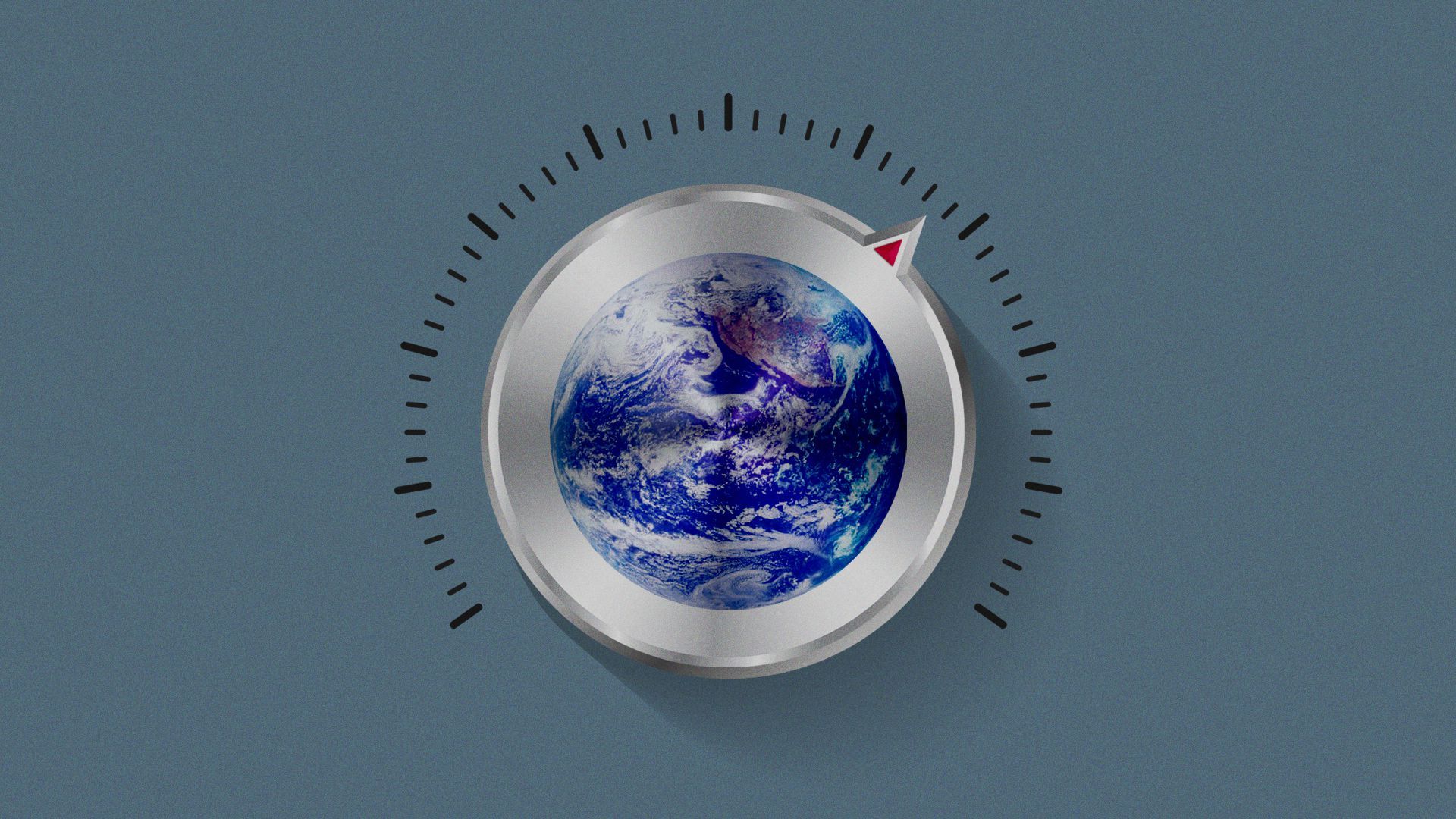 A new study relying on machine learning methods finds the climate thresholds enshrined in the Paris Agreement may be coming up faster than previously anticipated.
Why it matters: The world is already suffering the impacts of 1.1°C (1.98°F) to 1.2°C (2.16°F) of warming to date, and passing 1.5°C or 2°C above preindustrial levels could dramatically increase the risks to society and ecosystems.
The big picture: The study, published Monday in the Proceedings of the National Academy of Sciences, uses neural networks trained on climate model simulations to predict the time remaining until the Paris targets will be reached.
The data-driven approach involves identifying patterns in historical temperature observations that provide clues to the time remaining until a warming level is exceeded.
The researchers from Stanford University and Colorado State University found the world has about a decade until the 1.5-degree target is reached and then exceeded, which is consistent with previous findings.
Notably, it finds that even the lowest emissions scenario, featuring steep cuts to fossil fuel use in the next few decades, has a significant chance of breaching the 2°C target. The timeline for hitting 2°C ranges from 2043 to 2058, with a central estimate of 2050, the study finds.
Between the lines: The study has some significant caveats, including the fact that the machine learning techniques may be biased by the computer models they were trained on.
Study lead author Noah Diffenbaugh, a climate scientist at Stanford, told Axios the new paper took multiple steps to try to minimize the likelihood of such biases.
The AI-enabled study is part of a trend in climate science toward focusing on developing new data analysis techniques. Some scientists are concerned this may come at the expense of potential new discoveries about how the climate system functions.
What they're saying: "It's always a bit tricky to know how much faith to put in machine-learning methods like this given the absence of physical modeling of the systems involved," Zeke Hausfather, climate research lead at payments company Stripe, who was not involved in the new study, told Axios via email.
He said it offers "another reason for caution" that an emissions scenario assumed to hold warming to under 2°C may in fact "have a real chance of resulting in higher warming than we expect." 
Go deeper