How COVID-19 costs will change when national health emergencies end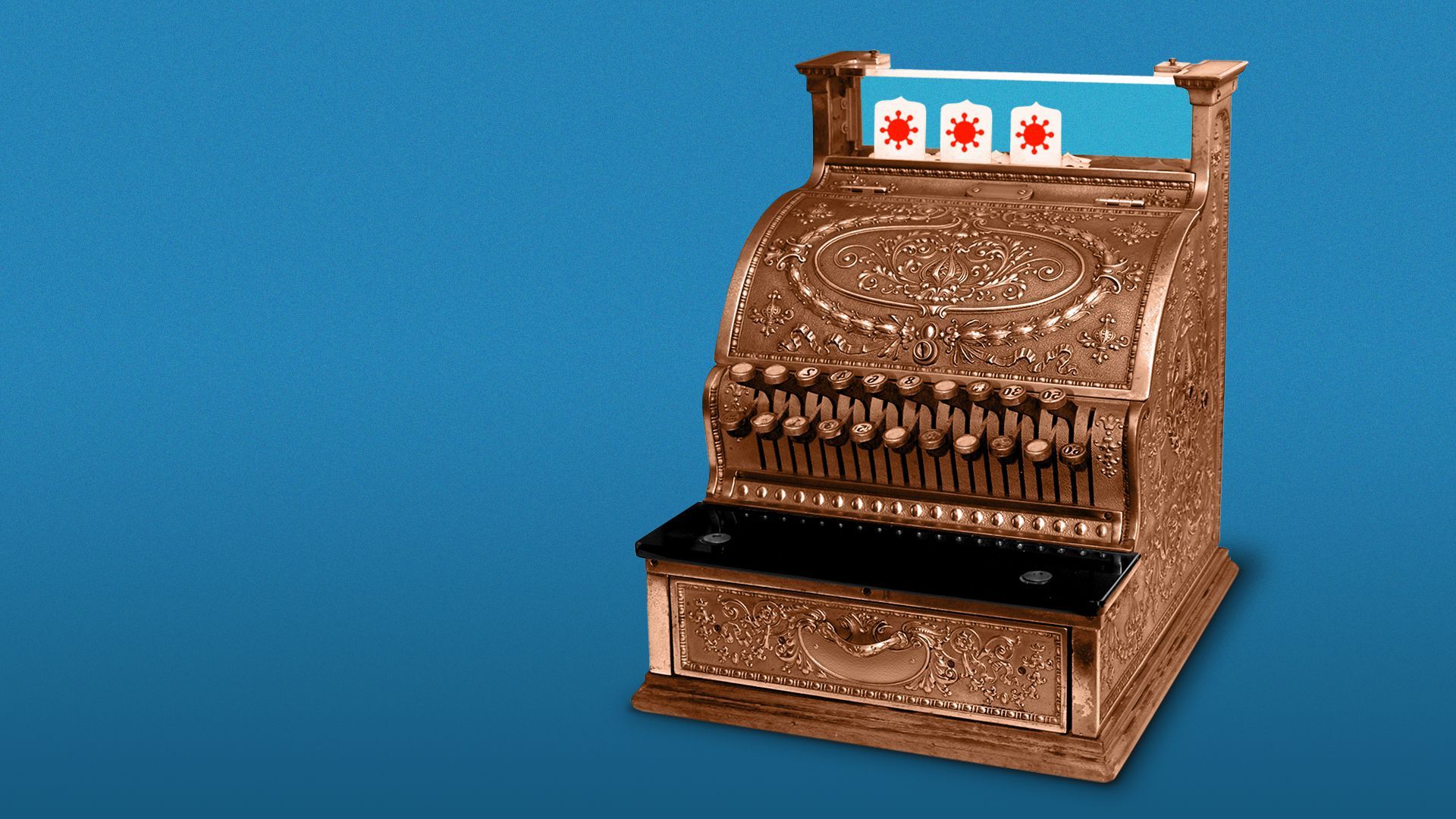 Some Americans will be required to start paying for coronavirus tests and treatments when the federal government's COVID-19 public health emergency declarations expire this spring.
State of play: The White House announced Monday that after three years, it will end the COVID-19 public health emergency and national health emergency designations on May 11, bringing about policy changes, new health care costs and existential questions about the nation's pandemic response.
What they're saying: "People will have to start paying some money for things they didn't have to pay for during the emergency," Jen Kates, senior vice president at the Kaiser Family Foundation said, per CNN. "That's the main thing people will start to notice."
Vaccines: COVID-19 vaccines, including boosters, will remain free to virtually all those with public and private insurance in most cases, per the Kaiser Family Foundation (KFF).
Access to free vaccines will be limited for uninsured adults.
Treatments: Currently, individuals on Medicare do not pay for some COVID-19 treatments, but once the public health emergencies end, some will be required to pay a portion of costs out of pocket.
There is no federal law specifically addressing how COVID-19 treatment should be covered by private insurance, so there would be no change with the end of the emergency order, per KFF.
But as the supply of treatments purchased by the government is depleted, private insurers will take on more of the cost of medications to treat the virus, which could increase premiums. So patients receiving COVID-19 therapeutics may have to pay some of the costs.
All drugs for the treatment or prevention of COVID–19 have out-of-pocket costs for full-benefit Medicaid enrollees through June 2024. After that, treatments that have FDA approval will be covered but some patients may have to pay.
Treatments for uninsured individuals will be free as long as government-purchased supplies remain available. When that supply is depleted, uninsured people will have to pay the full cost of the medications.
Tests: Previously, those with private health insurance or Medicare were eligible for eight free coronavirus tests per month.
When the emergency declaration ends, Medicare beneficiaries will face the full cost of at-home tests. But, they'll continue to get free clinical diagnostic testing for COVID-19.
State Medicaid programs will continue covering COVID-19 testing, including at-home tests for full-benefit enrollees through a mandated coverage period. After that time, tests ordered by a physician may be free.
Those who have private insurance could be charged for lab tests, even when ordered by a provider.
When the federal supply of tests is depleted, uninsured individuals will generally have to pay the full cost of COVID-19 tests.
Of note: Hospitals will no longer receive higher Medicare payment rates for treating patients with COVID-19.
Go deeper