Crafting the Climate Narrative: Washington, D.C.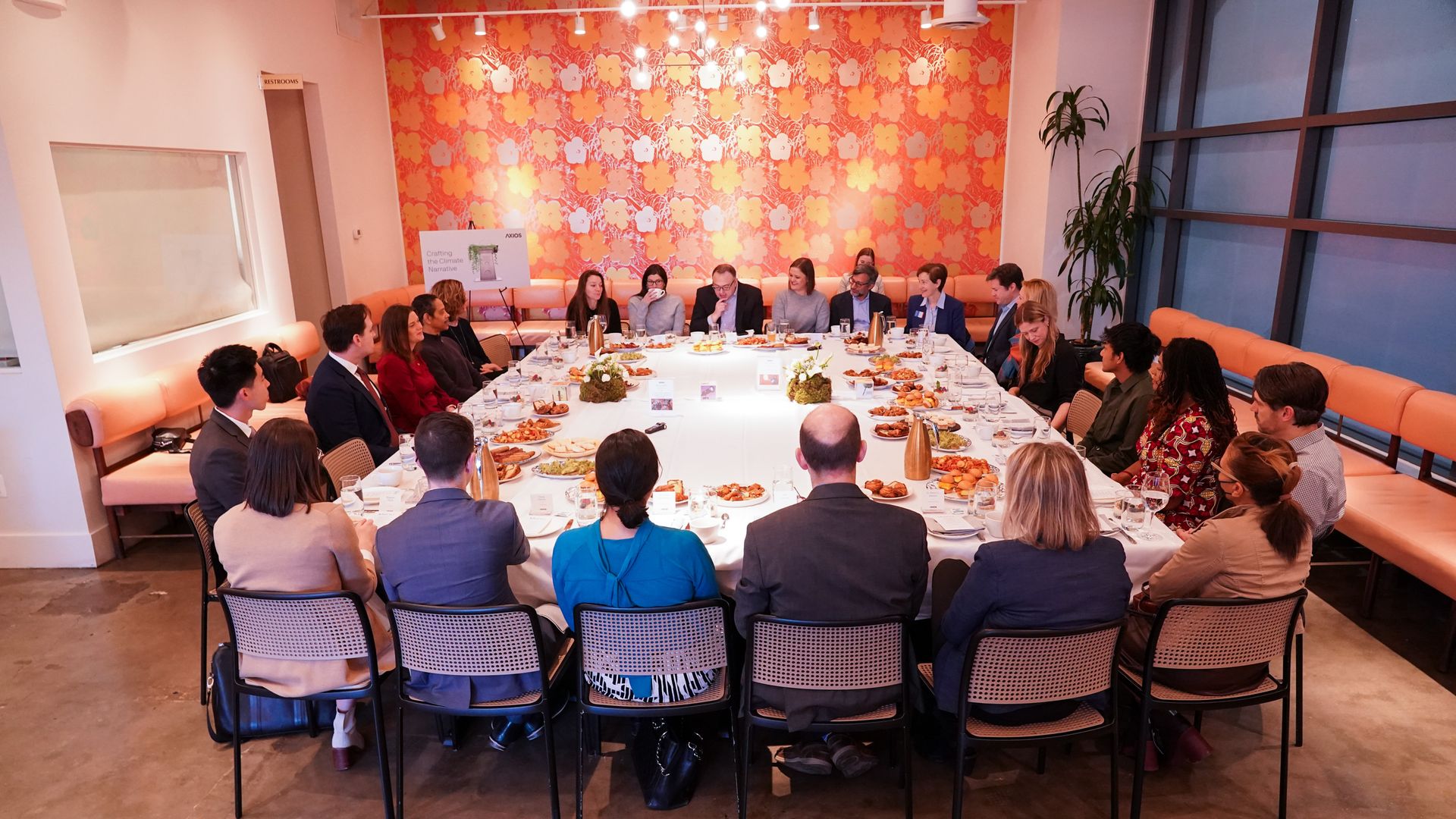 On Thursday, January 26, Axios hosted an Expert Voices roundtable discussion in Washington, D.C. featuring local leaders in climate communications and environmental storytelling. Guests shared their perspectives on the role storytelling plays in creating and disseminating climate narratives and successful messaging on environmental issues. Axios senior climate reporter Andrew Freedman and energy reporter Ben Geman led the conversation.
On highlighting personal and community experiences in climate storytelling
Several attendees noted how sharing examples of lived experiences has been a successful way to draw attention to climate issues in communities.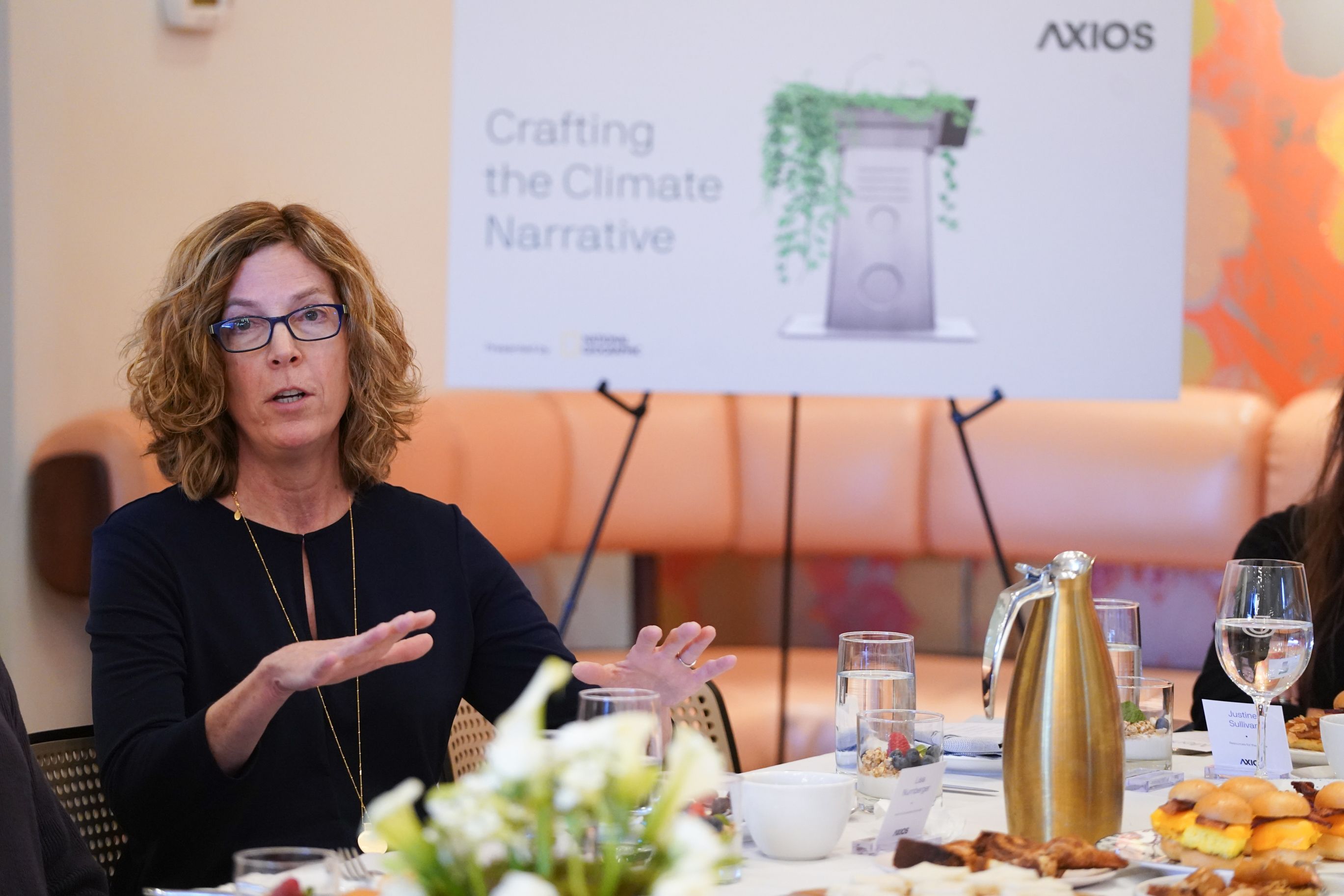 Lisa Nurnberger, Media Director, Union of Concerned Scientists: "When we do roll those reports out, we try to get people on the ground so it's not just numbers, but it's actually 'this is what I'm seeing, this is how I've been harmed.' Because stories really resonate with people when they pull at the heartstrings I think, and you feel what the person is experiencing and you empathize and you want to take action because of that."
Dr. Adrienne Hollis, Vice President, Environmental Justice, National Wildlife Federation: "I talk about my experiences…I'll use my experience and then I'll throw in statistics because communities really have three questions I find: what is it, how does it affect me and what can I do about it? And so we spend our time talking to communities and speaking with them, and then if necessary, communities can talk to other communities about similar issues. I'm a scientist also and an attorney, but we don't talk about it from that perspective, we talk about it from the perspective of this has been my experience or this is what I've learned or this is what somebody just shared with me, and when you do that, people remember things."
Gab Mejia, National Geographic Explorer, Conservation Photographer, Storyteller, Mountaineer & Engineer, National Geographic Society: "I think that's kind of how stories can really matter in a way that show others, businesses or governments, that this is happening in their own community because that's where the constituents are…there's so much lack in education of climate change that's localized and contextualized to the place."
On the key tenets of successful climate messaging
During the discussion, participants highlighted fundamental takeaways for creating environmental communication strategies.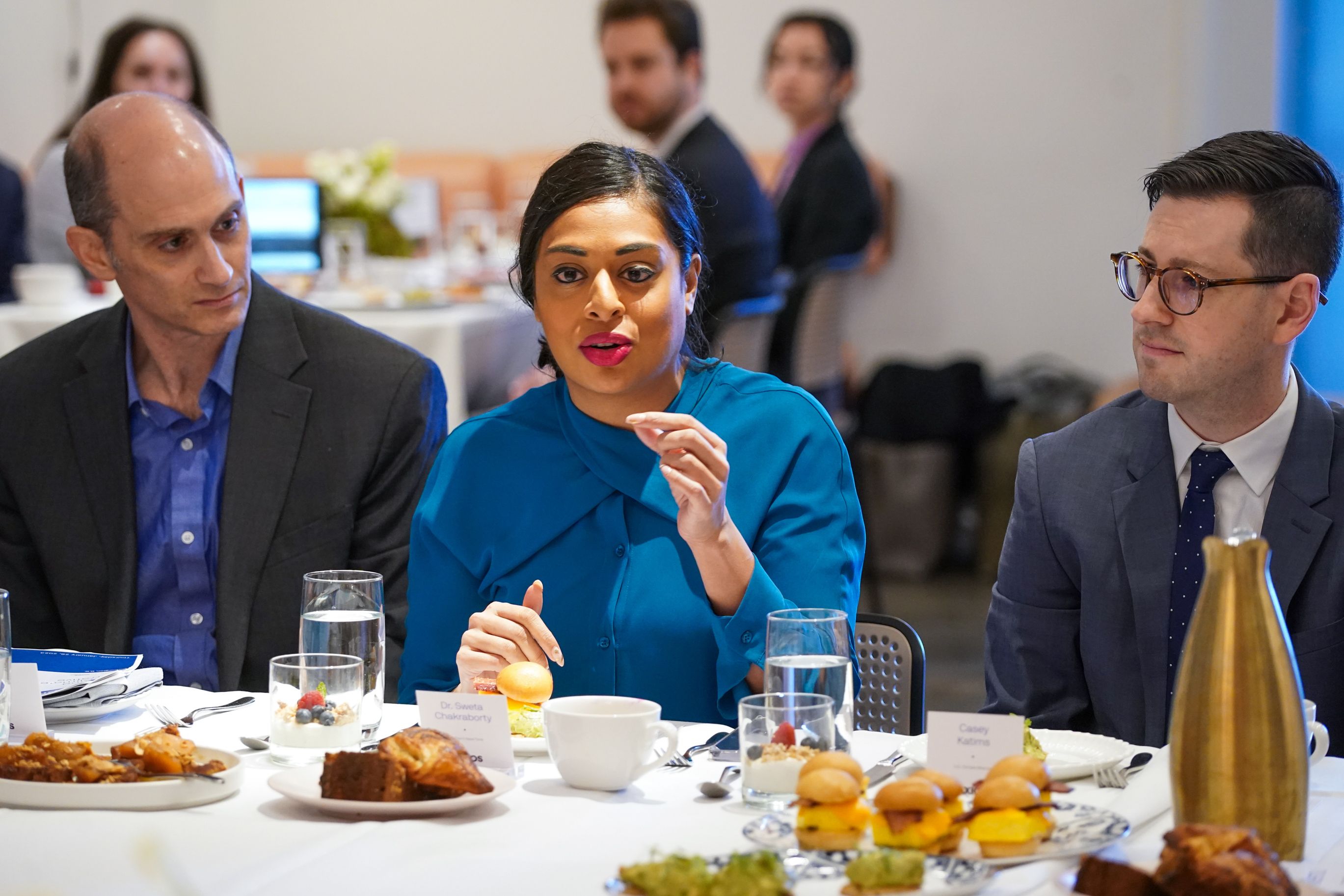 Dr. Sweta Chakraborty, CEO, We Don't Have Time: "It's what's in your backyard and it's also what values you hold dear. Understanding what people's mental models are, what perceptions they already have that they value, and connecting the risks that they face to their existing mental models, that's the science of science communication."
Jenna DiPaolo, Chief Communications Officer, Greenpeace: "You can tell the perfect story about the economics of climate change that you think will really resonate, and if you have the wrong messenger, that story will fall so flat. The importance of the messenger cannot be understated, it's key."
Lori Lodes, Executive Director, Climate Power: "I think what is critical is that we make the Inflation Reduction Act as successful as possible, that it is implemented well, that we are telling that story to connect to the benefits of people so they can understand what it means to take action on climate and how that's going to actually benefit my life in a positive way. This is just the beginning."
Thank you National Geographic Society for sponsoring this event.
Go deeper