FreightOS CEO talks going public via SPAC in 2023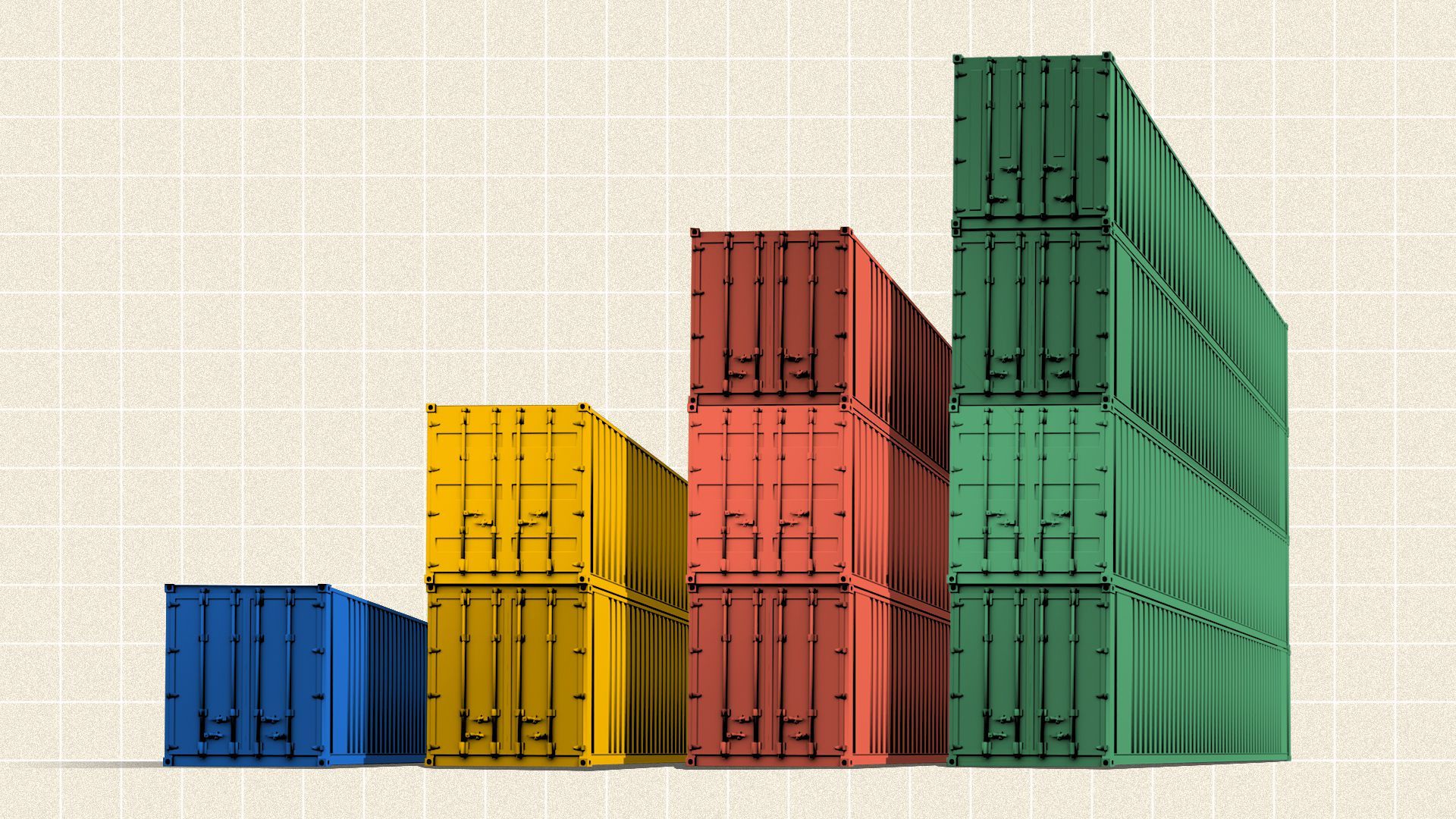 Much of the market has soured on special purpose acquisition companies (SPACs) over the past year, but it hasn't stopped every company with blank-check aspirations.
In fact, online shipping marketplace FreightOS merged with one, and began trading on the stock market on Thursday.
What they're saying: "We didn't decide to go public with a SPAC – we decided to go public with a specific SPAC," FreightOS CEO Zvi Schreiber tells Axios.
"We were looking at all options to finance the company, public and private," Schreiber adds. "Obviously in the long term we want to be a public company, but specifically at that time we considered different options."
Details: FreightOS merged with Gesher I Acquisition Corp., and raised more than $80 million in capital through the transaction, largely through a private investment in public placement (PIPE) led by British asset manager M&G.
Just over 89% of the SPAC's shareholders redeemed their shares, leaving only just under $13 million in capital in the trust account.
After opening at $22.76 and peaking at $31.15, the stock closed at $10.49.
The big picture: The shipping industry is riding in some rough waters, with a number of companies laying off workers or freezing hiring (Flexport recently announced cuts of 20% of its workforce, for example).
"It's mixed for us," Schreiber says, with the market contracting as the pandemic boost faded, he explained.
"The drop in prices in particular — when we match a buyer and seller, sometime we take a flat fee, so it doesn't matter what the rate is by container. [But] some of our fee is a percentage so it does impact our revenue," he explains.
The bottom line: Schreiber is hopeful "the market will look at us for our own merits," which he says include a large market opportunity and a path to profitability in a few years.
Still, he expects market volatility for a while.
Go deeper