Ford taps "convenience age" with delivery, pickup services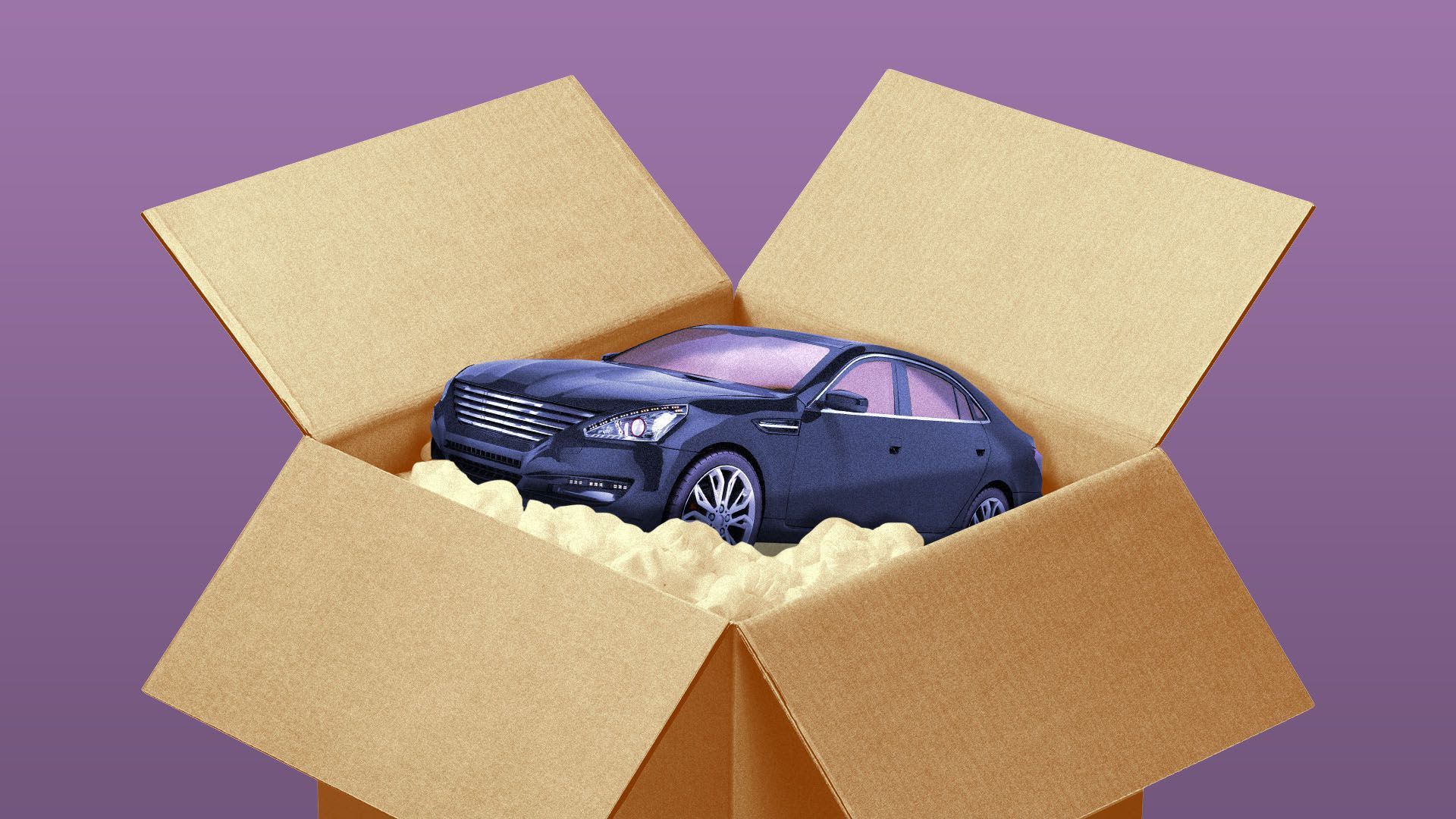 Ford is planning to offer pickup and delivery for service — or to fix customer's cars where they live — in a new offering that promises to further revolutionize the dealer experience.
Why it matters: Traditional auto dealers are under pressure to further modernize the car-buying experience, at a time when customers have more mobile options for other services.
How it works: Ford dealers that agree to participate (most are expected to do so) will send someone to pickup your Ford vehicle for service, and return it to you when it's been repaired.
Or, if the maintenance is routine and can be done at your home, mobile technicians can do it. Oil changes and simple recall repairs also qualify.
Ford is paying dealers to participate, since the service requires scheduling software and potentially additional personnel.
"We want to make it convenient and easy for customers to do business with us as a brand and with our dealers," Todd Rabourn, Ford's North America regional customer experience director tells Axios.
State of play: Certain Ford dealers have been piloting the service. In Columbus, Ohio, Ricart Automotive Group CEO and owner Rhett Ricart is welcoming what he calls a natural evolution of the "customer convenience age."
"It's like having someone pickup your laundry at your houses versus having to drop it off," Ricart, also a member of the National Automobile Dealers Association, tells Axios.
Worth noting: Pickup and delivery is a standard offering at certain luxury and ultra-luxury brands like Genesis and Ferrari. But Ford is the first mainstream brand to offer it for all of its vehicles.
General Motors' Chevrolet brand, a Ford rival, "is currently piloting a mobile service program with a handful of dealers, focused on improving the EV ownership experience," Chevy spokesman Chad Lyons tells Axios in an email.
Nathan's thought bubble: The fact that all Ford vehicles on the road qualify for the service is impressive.
I asked Rabourn if a 2001 Ford Taurus would qualify, for example, and he said yes.
Be smart: Dealers won't want to do anything that reduces their chances of making a sale — and they've historically had upsell opportunities when people darken their doorstep.
But customers will still need to communicate with their local dealership to schedule appointments.
"Any time you talk to the dealer service adviser [it] is a potential money maker" for the dealer, iSeeCars.com analyst Karl Brauer tells Axios.
Go deeper