Elon Musk meets with GOP leaders, including McCarthy, at U.S. Capitol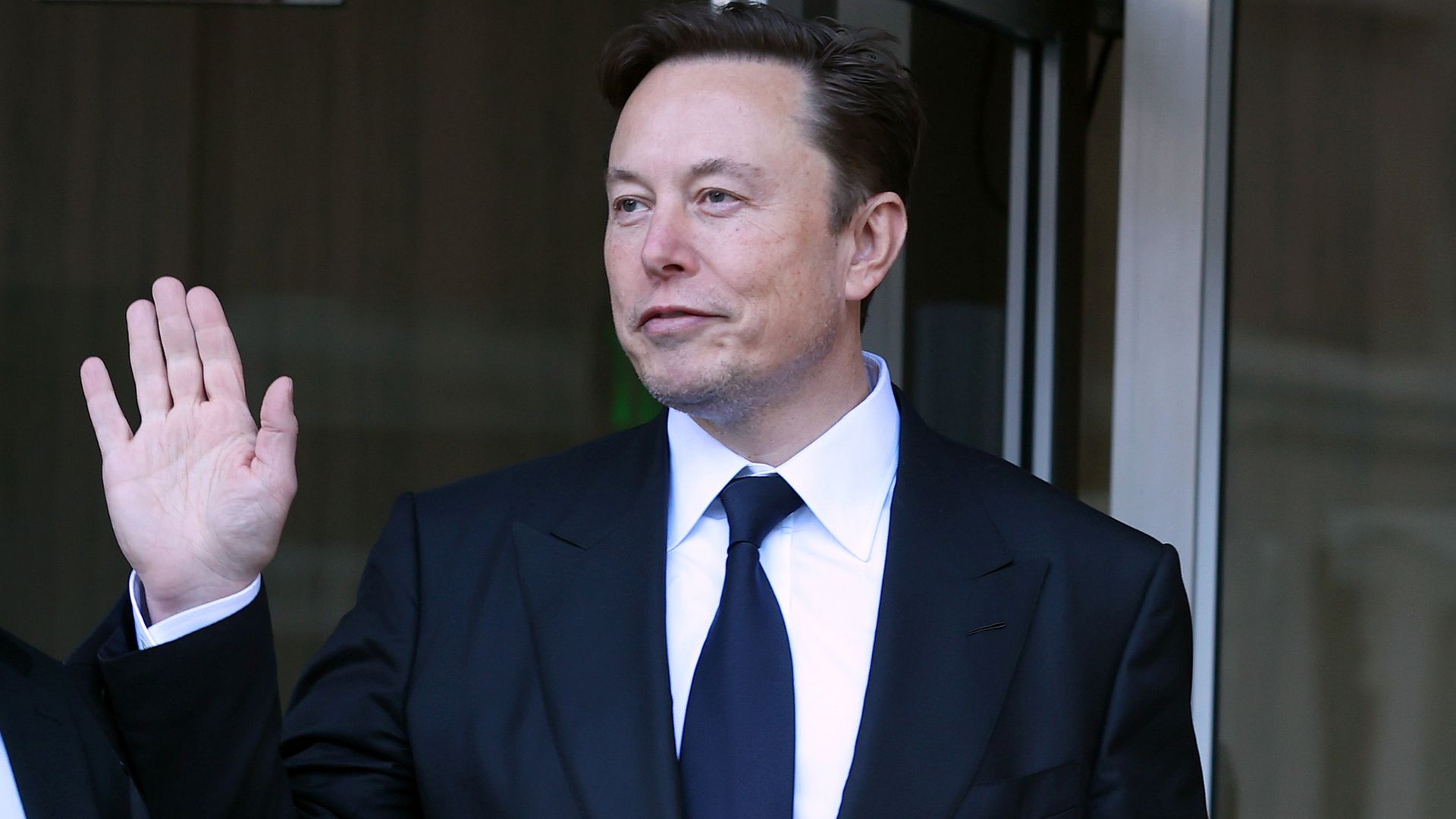 Elon Musk met with several GOP congressional leaders this week, including House Speaker Kevin McCarthy (R-Calif.), at the U.S. Capitol building in Washington, D.C.
Driving the news: Twitter majority owner Musk tweeted Thursday evening that he met with McCarthy to "discuss ensuring that this platform is fair to both parties."
Though Musk said he met with House Minority Leader Hakeem Jeffries (D-N.Y.) in addition to McCarthy, an aide to Jeffries said he did not have a scheduled meeting with the billionaire but was introduced when they crossed paths in McCarthy's office.
Musk also spoke with Rep. Jim Jordan (R-Ohio) and Rep. James Comer (R-Ky.) on Friday, the lawmakers' offices confirmed.
Comer chairs the House Oversight Committee, while Jordan chairs the House Judiciary Committee.
Musk had already met with Jordan once on Thursday, a source familiar confirmed to Axios.
What they're saying: "He came to wish me a happy birthday," McCarthy, who turned 58 on Thursday, told reporters. "We've been friends for years."
McCarthy said "no" when asked by reporters if the two met to discus the debt ceiling, Bloomberg reports.
Musk was able to evade reporters and left the Capitol building undetected by most of the congressional press corps, congressional reporter Nathaniel Reed wrote on Twitter.
The big picture: The meeting between Musk and McCarthy comes as the House Oversight Committee plans to hold a hearing next month on Twitter and how it handled reporting on Hunter Biden.
It also comes amid a power shift in Washington after Republicans took control of the House in January, electing McCarthy as speaker after a historic 15 rounds of voting.
Worth noting: The Tesla CEO has been notably sharing his political views on Twitter in recent months, tweeting early in January that: "Kevin McCarthy should be Speaker."
Editor's note: This story and headline have been updated with additional developments. including that Musk met with multiple GOP congressional leaders. Axios' Andrew Solender contributed to the report.
Go deeper