In photos: Egypt says it may have found oldest mummy to date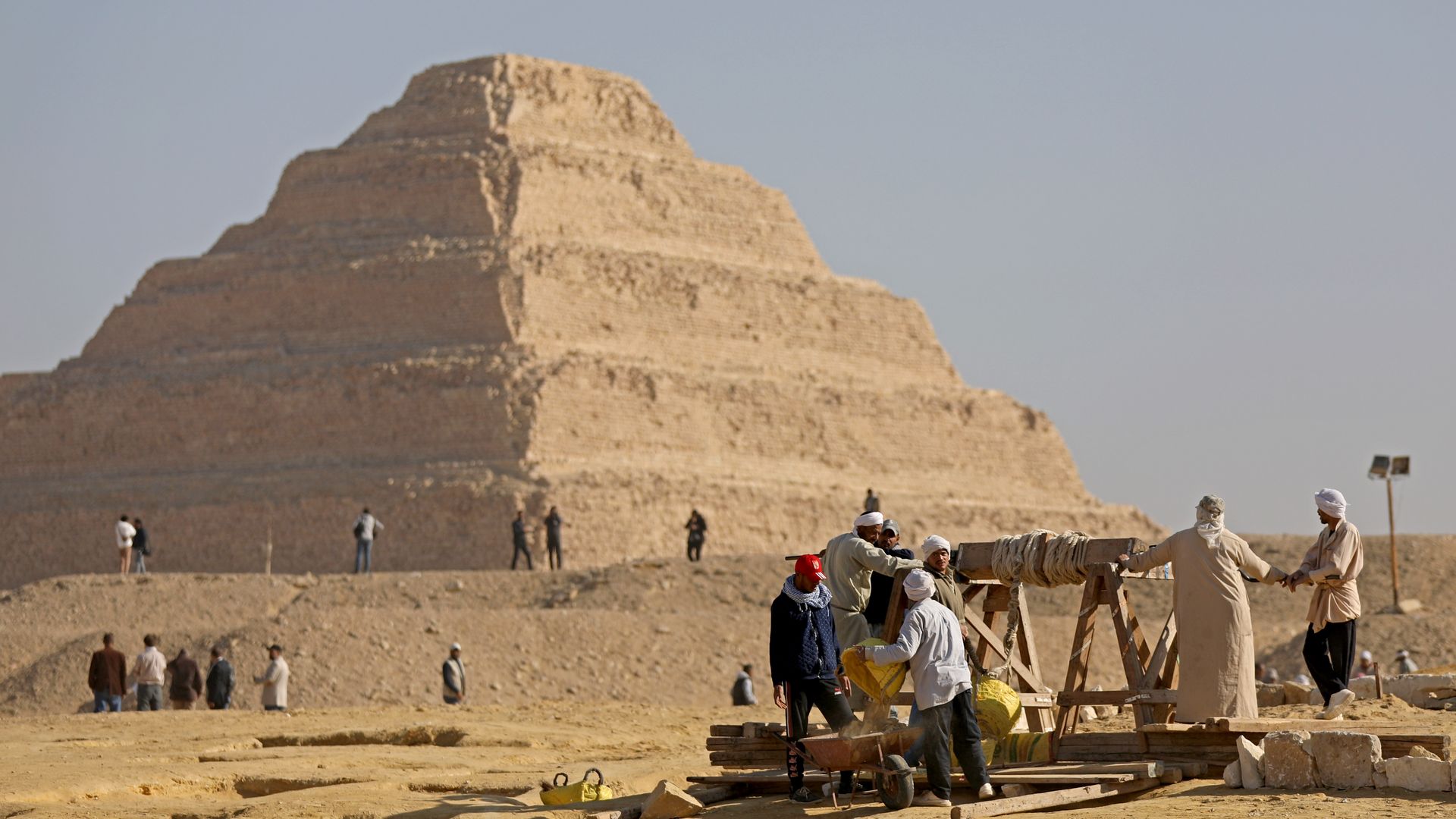 Recent excavations in Egypt have uncovered what could be the oldest mummy ever found in the country, a team of Egyptologists announced Thursday, AP reported.
Driving the news: An excavation near the Saqqara pyramids, about 19 miles south of Cairo, revealed several new ancient tombs dating back to the Fifth and Sixth dynasties of the Old Kingdom (about 2686-2181 B.C.), per ABC News.
One of the tombs contained a limestone sarcophagus with a 4,300-year-old mummy inside, Zahi Hawass, director of the team and a former minister of antiquities, told reporters Thursday, per Reuters.
What they're saying: "This mummy may be the oldest and most complete mummy found in Egypt to date," Hawass said.
"I put my head inside to see what was inside the sarcophagus: A beautiful mummy of a man completely covered in layers of gold," Hawass said, per AP.
The big picture: Among the other tombs discovered were ones belonging to a priest and a palace official, per ABC.
Numerous statues and amulets were also discovered in the tombs.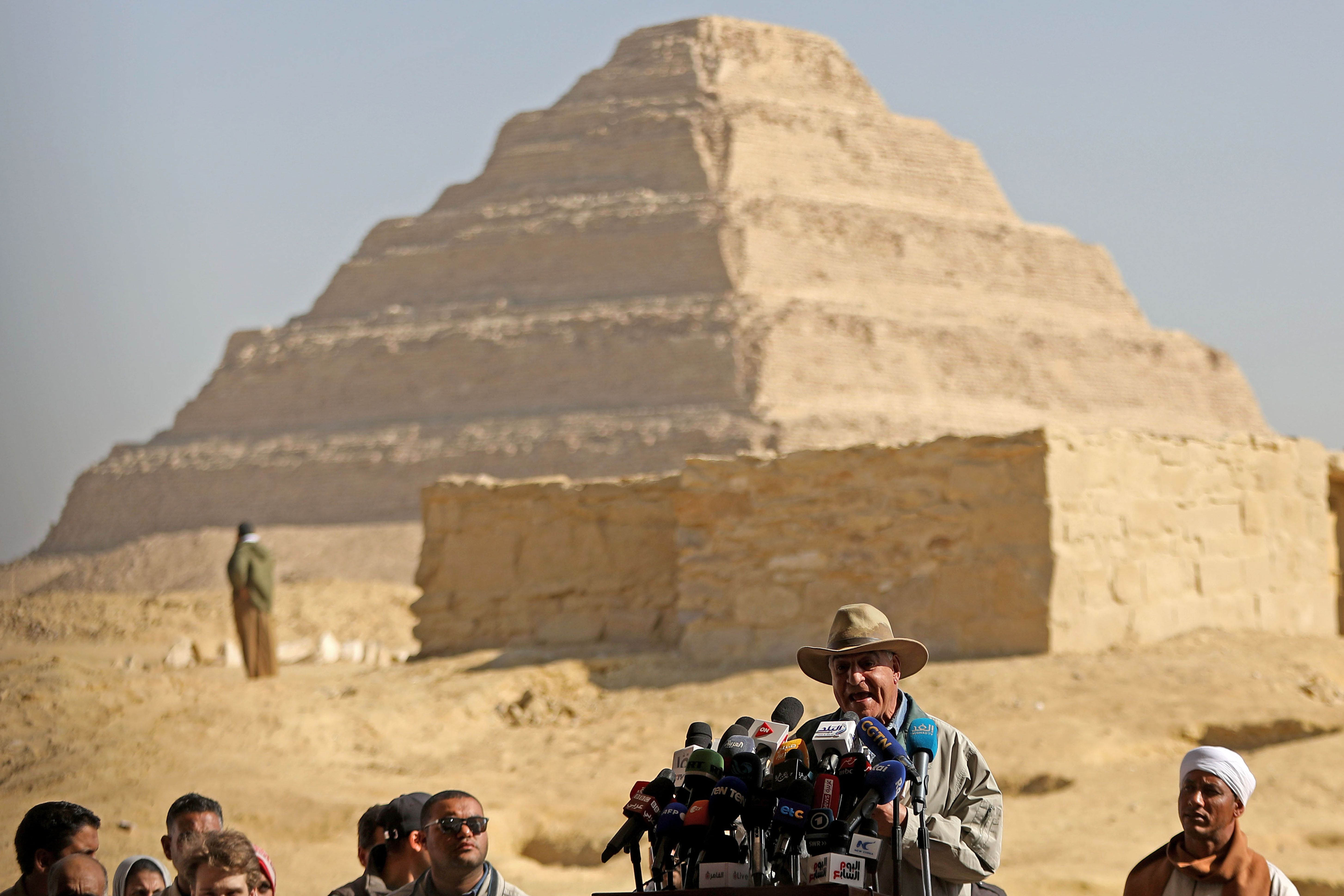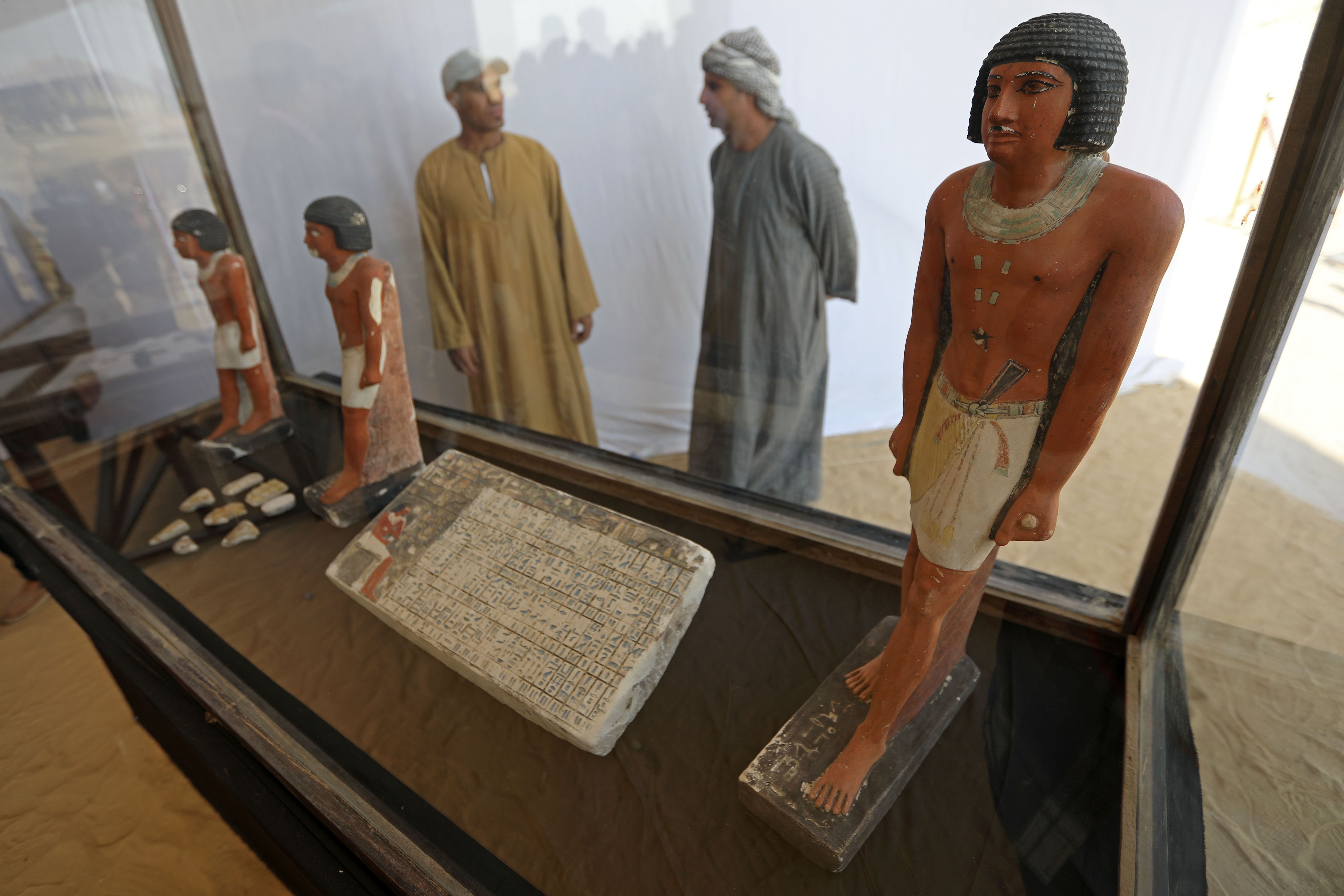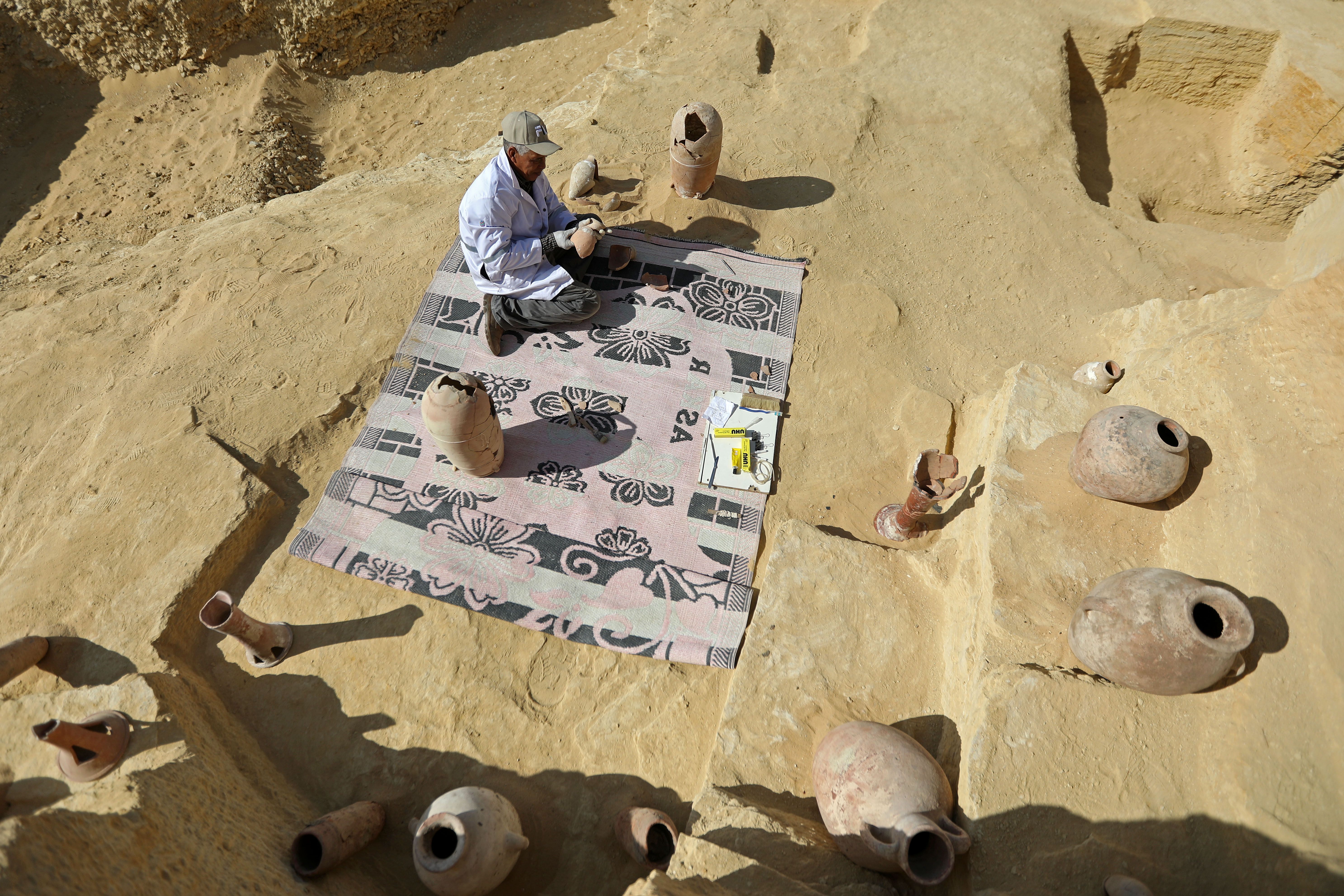 Go deeper