Communicator Spotlight: Alan Sexton, Prudential Financial CCO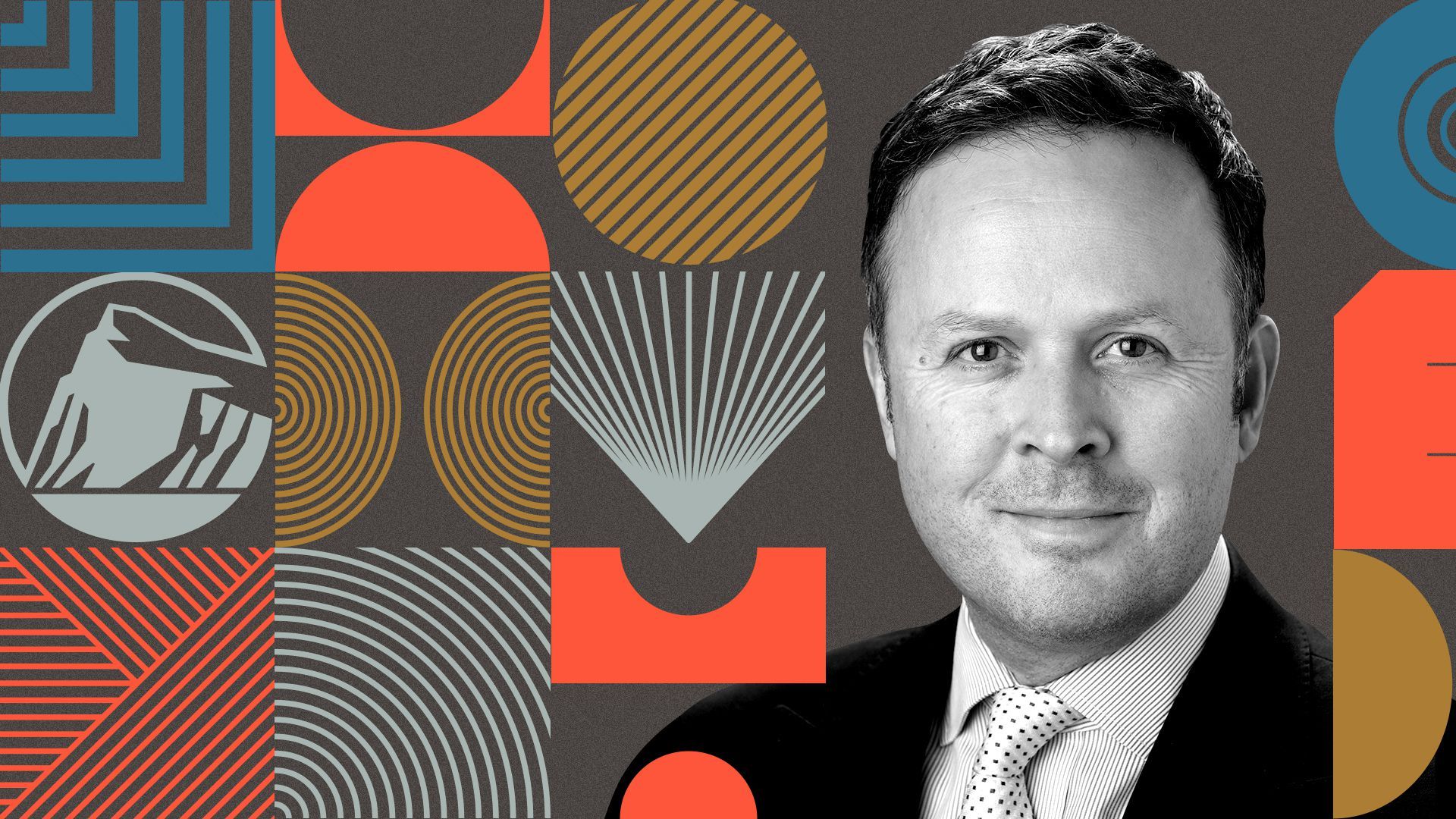 Alan Sexton, chief communications officer of Prudential Financial, is shepherding the nearly 150-year-old institution into the digital age.
Why it matters: Sexton's team is revamping the way Prudential engages with its stakeholders across the globe — particularly its digitally savvy employees and young consumers.
📍How he got here: Sexton grew up in Ireland and studied international politics, then took strategy roles at Ogilvy, Global Strategy Group and Burson-Marsteller (now BCW) before joining Prudential Financial in 2018.
"I've always been fascinated with the way history has been shaped by words, and how a well-placed message can shift the course of history."
🏗 How it's structured: He oversees a team of 130 people who manage internal and external communications, creative services and corporate affairs.
It's Prudential's very own diplomatic corps, says Sexton, because they gather, analyze and interpret intelligence and then implement the findings.
"Our job is to understand the big picture and needs of various stakeholders. And sometimes communicators have to speak truth to power and tell leaders what they need to hear — even if it's not what they want to hear — while also keeping faith."
📈 Trend spot: The evolution of employee engagement.
"Comms was once viewed as something of a corporate redheaded stepchild, and internal communications was the redheaded stepchild of Comms. I think that has changed markedly as more recognize the real value of employee engagement."
Zoom in: Sexton's team has been retooling employee engagement by reducing their reliance on broad, one-way communications.

"We want to make sure to connect the dots for employees at the enterprise level without bombarding them with so much information, particularly information that may not be as relevant to them in their daily work."
"We are embarking on a project that will allow employees to choose what information they receive and how they receive it, while also providing us with an ability to serve up necessary corporate announcements. I think it really has the potential to radically change the way we communicate with and learn from employees."
🏍 De-stress routine: He unwinds on twisty roads.
"I bought a motorcycle when I moved to the U.S. and took two months off to drive it around the country — 12,000 miles, through 30 states. It was a life-changing experience."
🍽 Content plate: He enjoys watching comedies like "Family Guy" and reading science fiction — most recently, "New York 2140" by Kim Stanley Robinson.
📱Most used app: Three-way tie among Microsoft Teams, DoorDash and Flipboard for news.
💡Best advice: "Stay relentlessly curious."
Go deeper