A new way to look at health data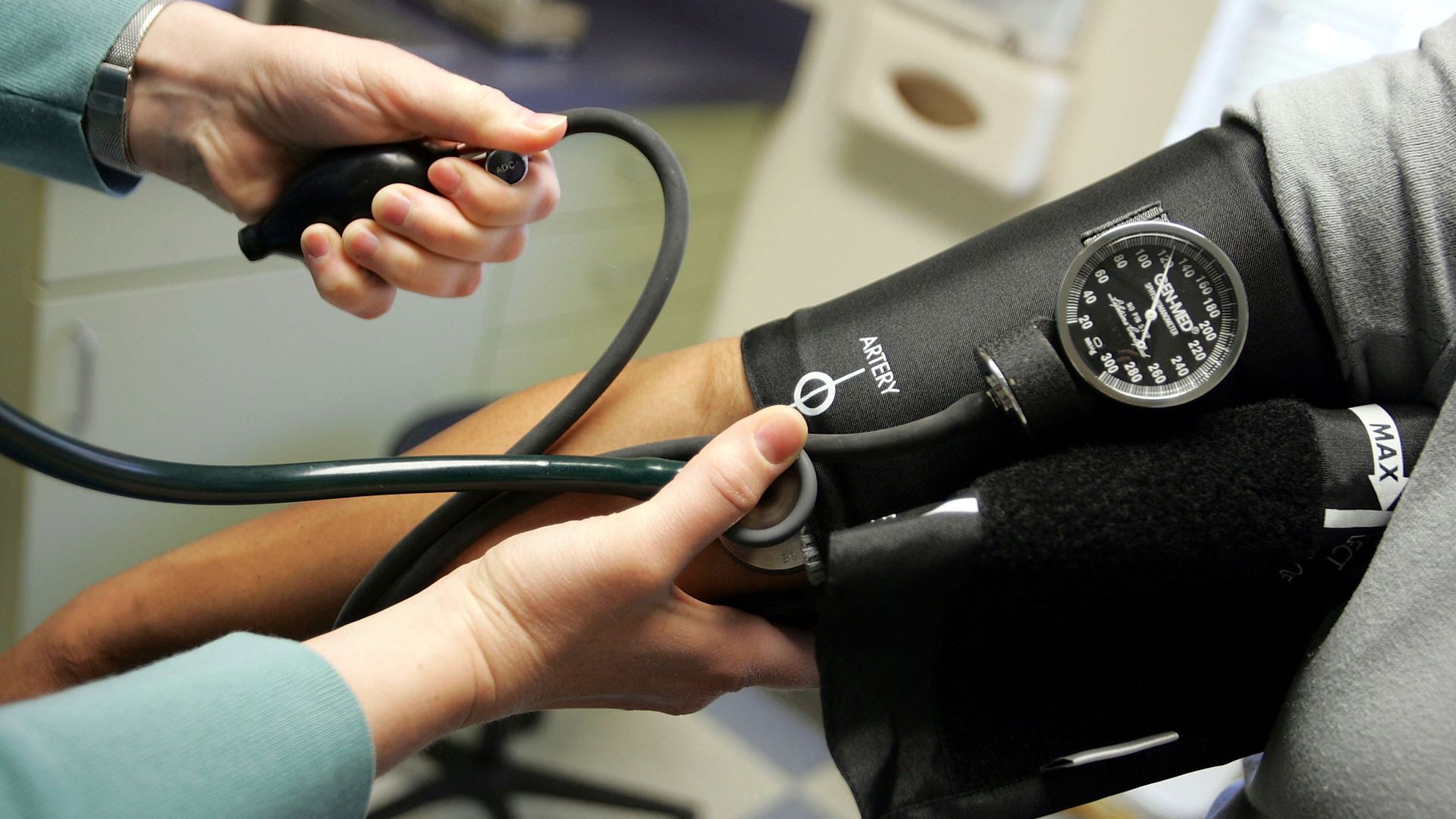 A new dashboard aims to make it easier to look up breast cancer deaths, insurance coverage disparities, COVID vulnerabilities and other health data by congressional district.
Why it matters: The tool, launched today by NYU Grossman School of Medicine and the Robert Wood Johnson Foundation, connects data from sources such as the National Vital Statistics System and the American Community Survey to individual lawmakers' home turf.
What they're saying: "Data can be used to hold leaders accountable," said Giridhar Mallya, a senior policy officer at RWJF.
"We have 435 folks in the house that are making decisions or debating decisions everyday about how to use policy to improve the lives of people in our communities, but rarely can they say: 'What does this challenge look like in my district?'" Mallya said.
For example, the dashboard breaks down how residents in districts in the 11 states that have not expanded Medicaid are twice as likely to be uninsured compared to those in expansion states.
Residents of congressional districts in Arkansas, Louisiana, Oklahoma, and Texas on average are more than three times as likely to be uninsured than those in congressional districts in New England, officials said.
Go deeper