Several Ukrainian leaders ousted amid corruption allegations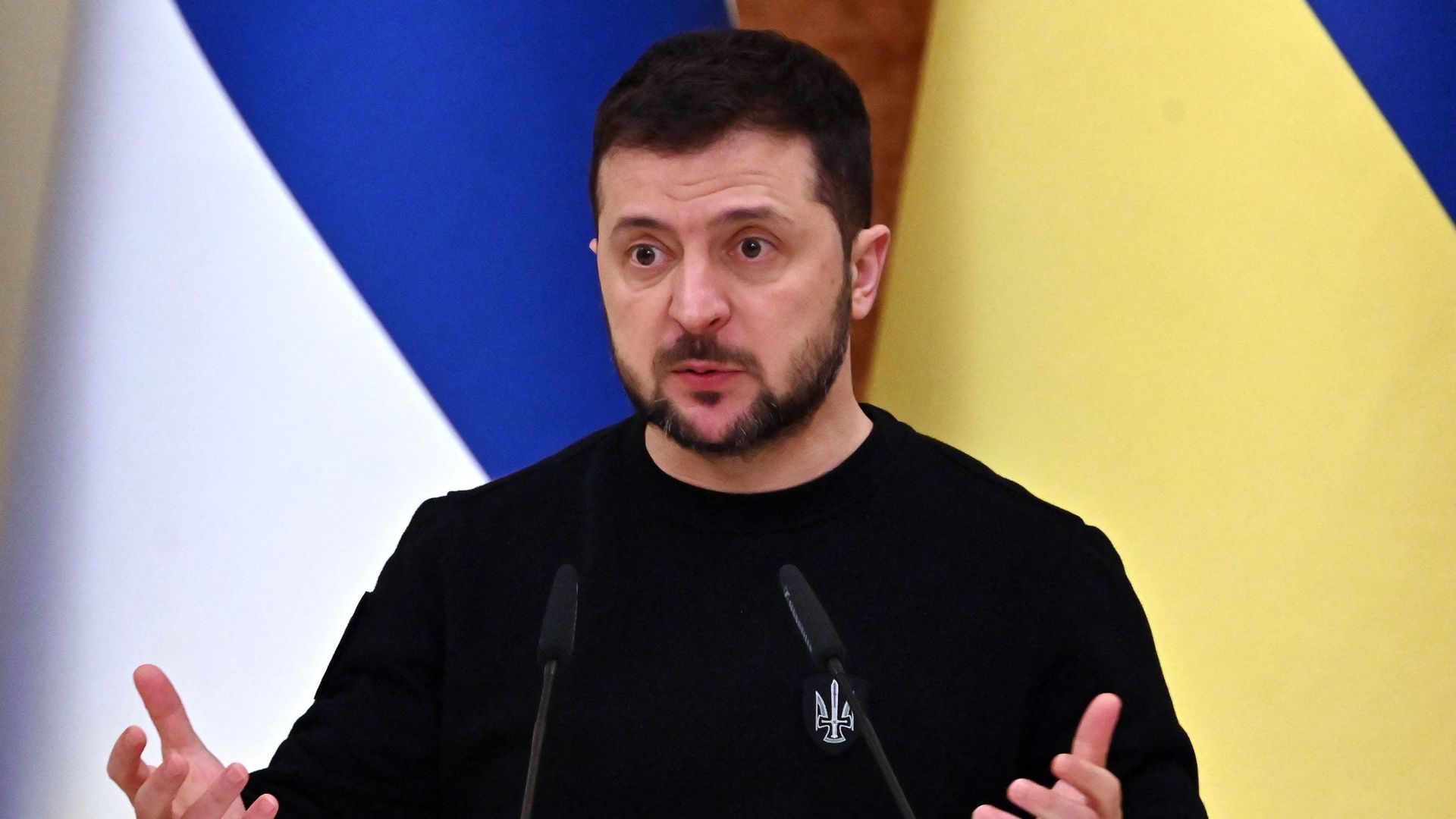 Several high-profile Ukrainian officials were fired or resigned on Tuesday, as President Volodymyr Zelensky seeks to contain allegations of corruption.
Why it matters: The shakeup, the government's largest since the start of the war last February, comes at a critical moment as Western nations debate whether to send tanks to Ukraine in accordance with requests from Kyiv.
Driving the news: The ousters follow allegations that the Ukrainian military was overpaying for food for Ukrainian troops, the New York Times reported.
State of play: Deputy Defense Minister Vyacheslav Shapovalov resigned following the allegations, the Defense Ministry confirmed in a statement Tuesday. Though the ministry called the accusations "unfounded and baseless" it said Shapovalov's resignation would "preserve the trust of society and international partners."
Kyrylo Tymoshenko, the deputy head of Ukrainian President Volodymyr Zelensky's office, submitted his resignation on Monday, he confirmed in a Telegram post Tuesday.
No reason was given but Tymoshenko had been criticized in local media for his "lavish lifestyle and use of government resources," per the Times.
Deputy prosecutor general Oleksiy Symonenko has been dismissed from his post, the prosecutor general's office confirmed on Telegram Tuesday. His removal comes after social media posts revealed he'd gone on vacation to Spain in December, NPR reported.
Zelensky also ousted five regional governors on Tuesday— Valentyn Reznichenko of Dnipropetrovsk oblast, Oleksandra Starukha of Zaporizhzhia oblast, Oleksiy Kuleba of Kyiv oblast, Dymtro Zhivytskyi of Sumy oblast and Yaroslav Yanushevich of Kherson oblast, Cabinet Secretary Oleg Nemchinov confirmed in a Telegram post.
Nemchinov also confirmed the dismissal of two deputy ministers from Ukraine's Ministry of Development of Communities and Territories.
Ukraine's deputy infrastructure minister, Vasyl Lozinskiy, was detained over the weekend for allegedly embezzling $400,000 intended for purchasing aid, according to Ukraine's anti-corruption bureau. Zelensky confirmed on Telegram Sunday that Lozinskiy had been dismissed from his post.
The big picture: The present corruptions scandals are much smaller than previous scandals that rocked older administrations, per the Wall Street Journal. However, Zelensky had run for president on an anti-corruption platform.
Zelensky alluded to the shakeup in his nightly address Monday, saying, "personnel decisions" had been made "regarding officials of various levels in ministries and other central government bodies, in the regions, and in the law enforcement system."
Zelensky also announced in Telegram post Monday that he'd signed a new decree restricting government officials from traveling abroad when not on official business.
"Officials will no longer be able to travel abroad for vacation or for any other non-governmental purpose," Zelensky said.
Mykhailo Podolyak, an adviser to President Volodymyr Zelensky, tweeted Tuesday that Zelensky's personnel decisions were intended to ensure that no persons were above the law.
Zelensky "directly responds to a key public demand — justice for all," he wrote.
Go deeper