Washington Post blasts Pompeo's "shameful" remarks on Khashoggi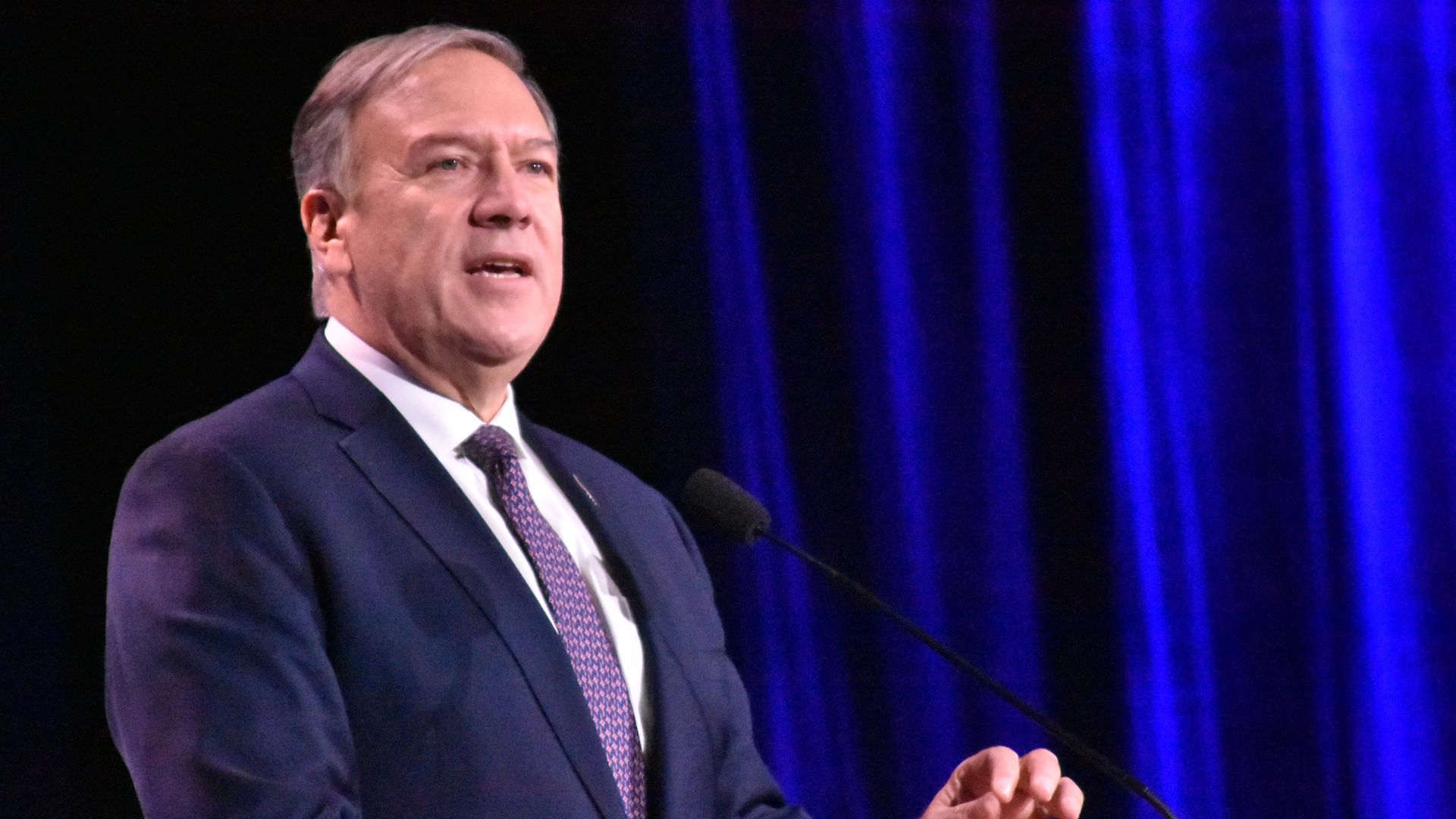 The Washington Post slammed former Secretary of State Mike Pompeo on Tuesday after he downplayed slain columnist Jamal Khashoggi's credentials as a journalist, calling Pompeo's remarks "vile falsehoods."
Driving the news: In his new memoir, "Never Give an Inch," published Tuesday, Pompeo criticized the media's coverage of Khashoggi's brutal murder at the hands of Saudi Arabia.
"He didn't deserve to die, but we need to be clear about who he was — and too many in the media were not," Pompeo wrote in the book, according to NBC News, which obtained an advance copy.
Pompeo called Khashoggi's murder "ugly" but criticized what he perceived as the media's portrayal of Khashoggi as "a Saudi Arabian Bob Woodward who was martyred for bravely criticizing the Saudi royal family through his opinion articles in the Washington Post." 
Pompeo — who also served as CIA director under Trump — called Khashoggi an "activist" and said he was a journalist only insofar as "I, and many other public figures, are journalists. We sometimes get our writing published, but we also do other things," per NBC News.
What they're saying: Washington Post publisher and CEO Fred Ryan said in a statement Tuesday that it was "shocking and disappointing" to see Pompeo's book "so outrageously misrepresent" Khashoggi's life and work.
"Jamal dedicated himself to the values of free speech and a free press and held himself to the highest professional standards," Ryan said.
"It is shameful that Pompeo would spread vile falsehoods to dishonor a courageous man's life and service — and his commitment to principles Americans hold dear — as a ploy to sell books," he added.
The big picture: U.S. officials determined that Saudi Crown Prince Mohammed bin Salman had approved the 2018 murder of Khashoggi inside the Saudi consulate in Istanbul, according to an unclassified report.
Go deeper