New rural hospital model a lifeline for some, a gamble for others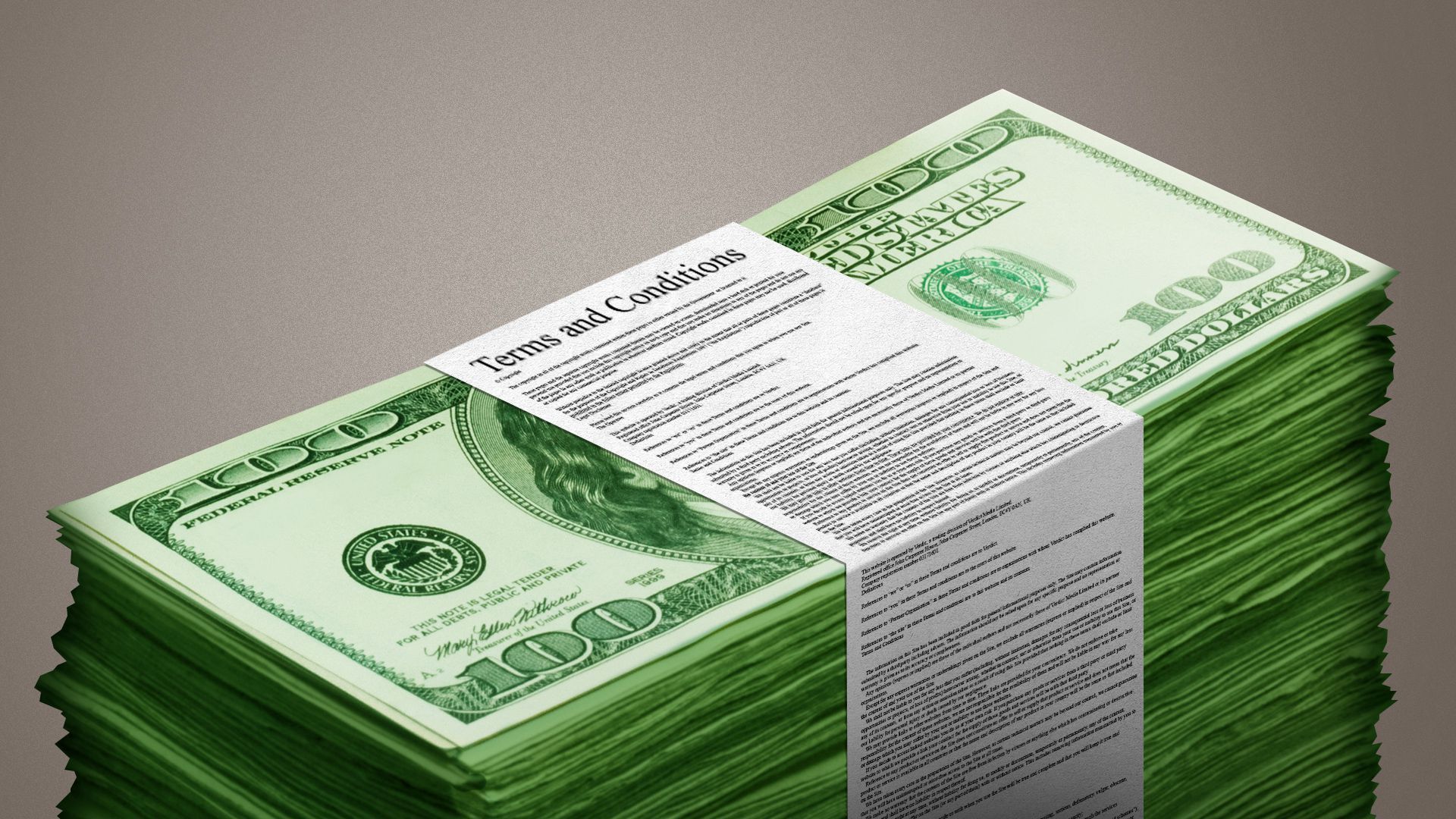 The Biden administration is offering struggling rural hospitals a new financial lifeline starting this month, but with an unusual twist: Facilities that opt in have to agree to close their non-emergency inpatient services.
The big picture: Becoming a "rural emergency hospital" brings enhanced Medicare payments and upward of $3 million in subsidies each year. But patients typically have to leave within 24 hours, meaning those who can't go home have to be discharged to a full-service hospital, possibly in another state.
The thinking is many small hospitals have so few patients that inpatient services invariably run in the red.
Critical access hospitals or rural facilities with less than 50 beds are the primary candidates for conversion under the program, which Congress authorized in 2020.
Go deeper: Critics say the designation is built around the mistaken belief that inpatient services for small patient populations are draining rural facilities, and that eliminating that will solve most problems.
It's a myth, said Harold Miller, CEO of the Center for Healthcare Quality and Payment Reform, especially for facilities with swing beds for either acute or skilled nursing care, or long-term care beds.
Miller studied cost-drivers in Washington state and Alaska, concluding facilities would lose more money by eliminating inpatient care. "Costs would go down but revenue would go down even more from inpatient services and ancillary services," he said.
He added the new emergency hospital designation is "bizarre," noting that the $3.2 million subsidy figure is arbitrary and not based on the size of the hospital or its current operating revenues.
Yes, but: For some rural facilities on the brink, converting will bring an infusion of cash and the ability to triage patients as well as continue outpatient services.
The new designation amounts to "an alternative to those areas that want to maintain access in their community," Carrie Cochran-McClain, chief policy officer at the National Rural Health Association, told Axios.
Hospitals that have clinics or outpatient settings but few patients in the actual facility could benefit from conversion to the model, as a way to focus on providing emergency care while maintaining access to primary care.
How it works: Starting Jan. 1, hospitals that elected to convert to rural emergency hospitals could begin receiving monthly subsidies of more than $272,000 and a 5% increase for Medicare outpatient and emergency services.
There are 1,569 eligible hospitals, per a JAMA Health Forum research letter published in December. The University of North Carolina Sheps Center estimates more than 1,700 hospitals might be eligible however, and that more than 120 might convert.
Kansas, Texas, Nebraska and Oklahoma have the most hospitals that could convert, based on low profit margins, revenue and patient census counts, the Sheps Center found.
The intrigue: Some facilities are hesitant to convert because they would be locked out of the federal 340B drug pricing program, which provides low-cost medicines to ensure access to low-income patients.
State licensing regulations will also need to be changed so the newly minted emergency hospitals can be credentialed care facilities.
"It could be adjusting the bill or language to allow hospitals to take this exception, which has happened in the past; they could make it a pilot program," Monica Hon, vice president at the consultancy Advis, told Axios. "There are ways states could do it, but they still have to do it."
Kansas, Nebraska and South Dakota lawmakers have already passed legislation to authorize the new model of rural hospitals, per the National Conference of State Legislatures.
State regulations may deter some facilities from jumping to switch funding models early in the new year, particularly in states that require a certificate of need, Hon said.
Zoom in: Rural hospitals, particularly those in states that have not expanded Medicaid, are in the similar financial peril as they were pre-pandemic and shuttering services to make ends meet.
In Texas, a few rural facilities with very low patient censuses are considering the new model, John Henderson, who leads the Texas Organization of Rural and Community Hospitals, told Axios.
The new model "allows them to do what you'd prioritize which is to provide emergency services but not provide inpatient services when you have significant operational costs associated with that," Henderson said.
While the model might not work in some places, it could be a solution for small facilities that operate some of the only health services in their counties.
"If your inpatient census is two or less and your traditional Medicare payments were less than $3 million last year, you need to understand this," Henderson said.
Go deeper