Axios Reception at Davos: The Promises and Perils of AI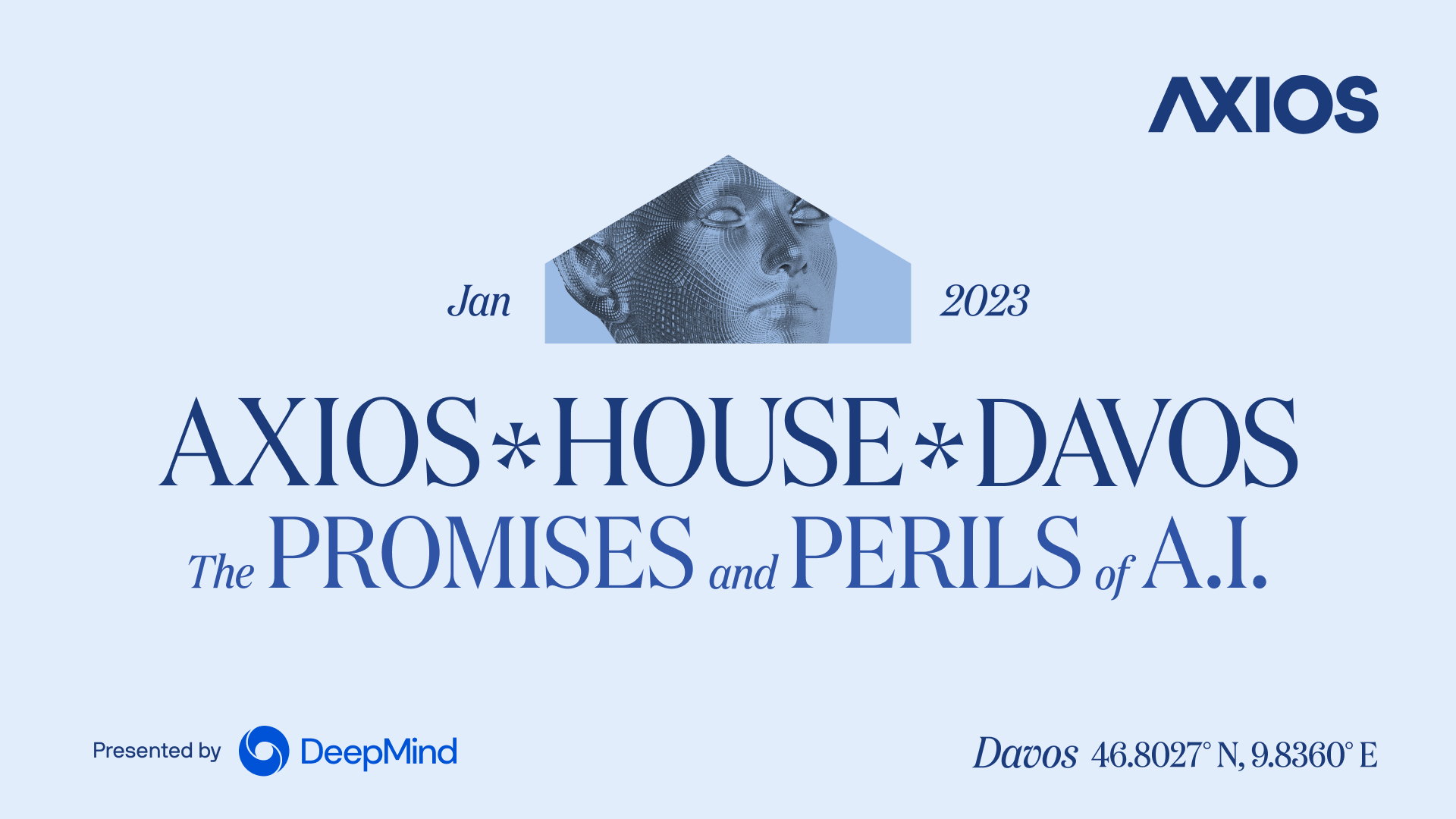 On Tuesday, January 17th at the World Economic Forum in Davos, Switzerland, Axios chief technology correspondent Ina Fried and European Parliament member Eva Maydell explored the myths surrounding AI and how responsible innovation could spearhead new discoveries and applications of AI in science, energy, biodiversity and more. The View from the Top sponsored segment featured DeepMind founder and CEO Demis Hassabis and DeepMind chief operating officer Lila Ibrahim.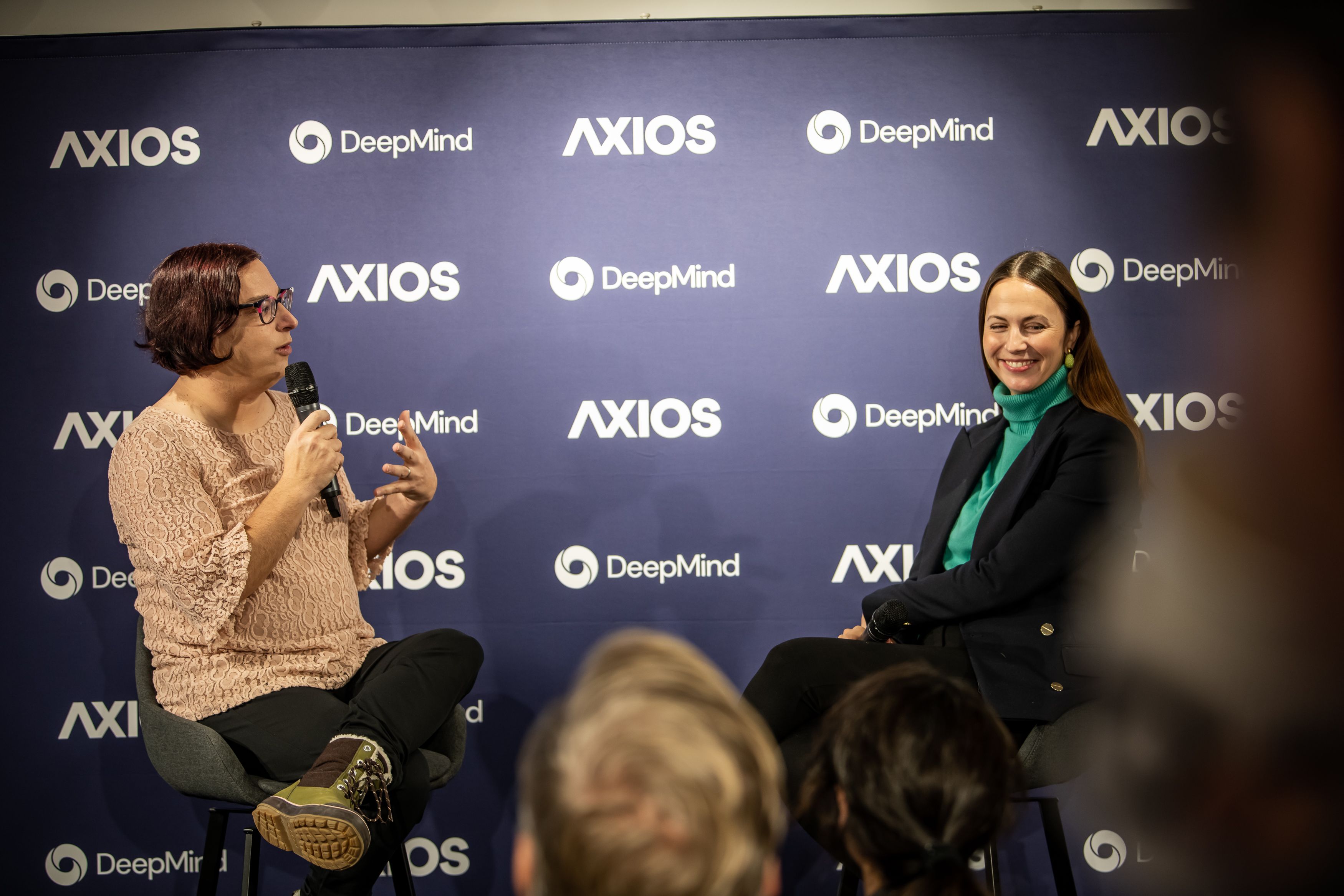 Eva Maydell described how the EU is working on creating an AI act, which would be the first legislation to govern artificial intelligence technology specifically.
Go deeper: It is still in its early stages as EU policymakers attempt to iron out the goals of the legislation and balance the desire to set guardrails around the technology without curbing European industry.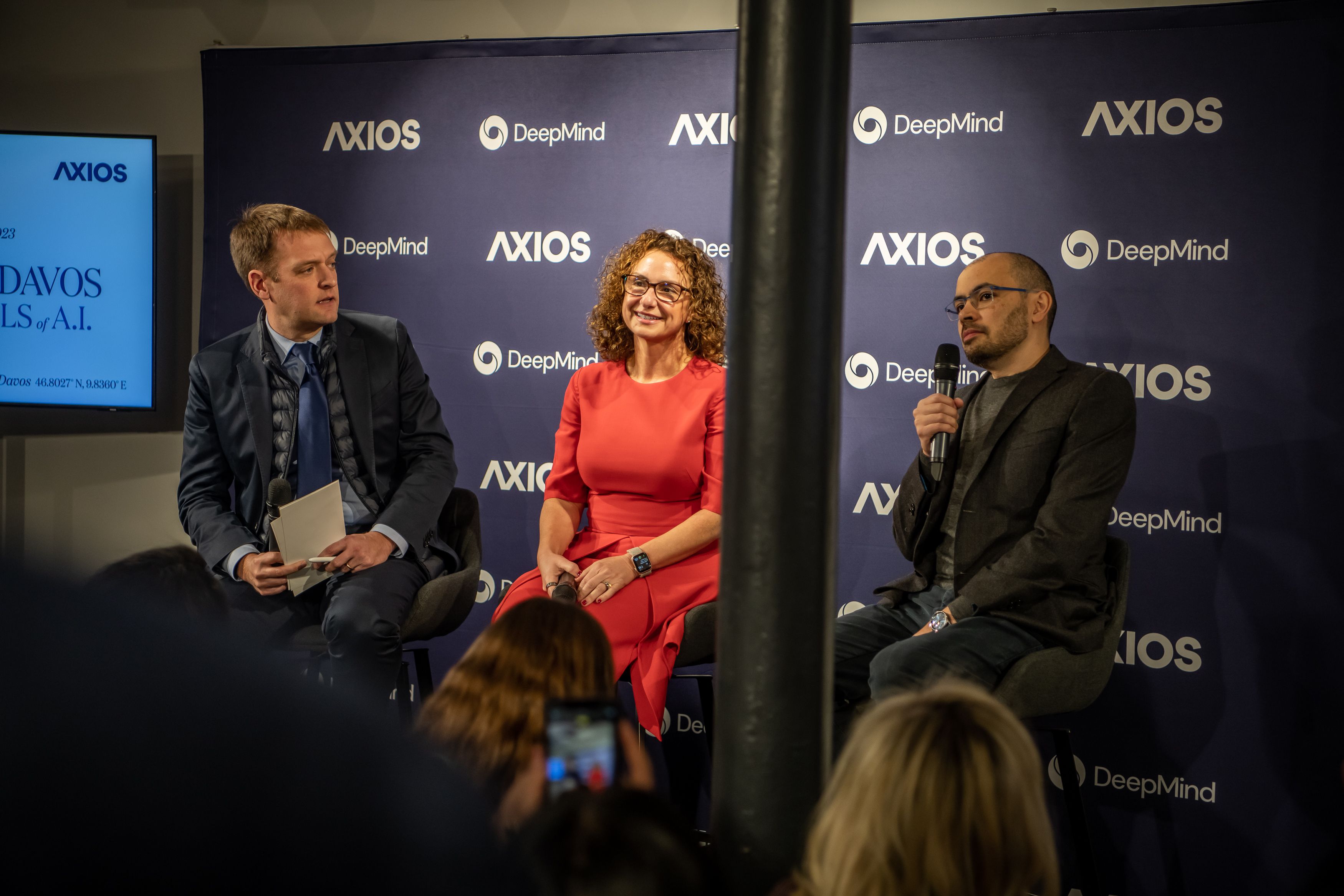 In the View from the Top segment, Demis Hassabis and Lila Ibrahim emphasized the importance of understanding the power of AI and its potential consequences, and using that understanding to create an ethical framework to adhere to from the beginning stages of developing AI technologies.
1 big thing: Being bold and responsible is the driving methodology behind their research and development models in contrast to Silicon Valley's traditional mantra to 'move fast and break things.'
Thank you DeepMind for sponsoring this event.
Go deeper