GOP senator's campaign says cybercriminals stole $690,000 from them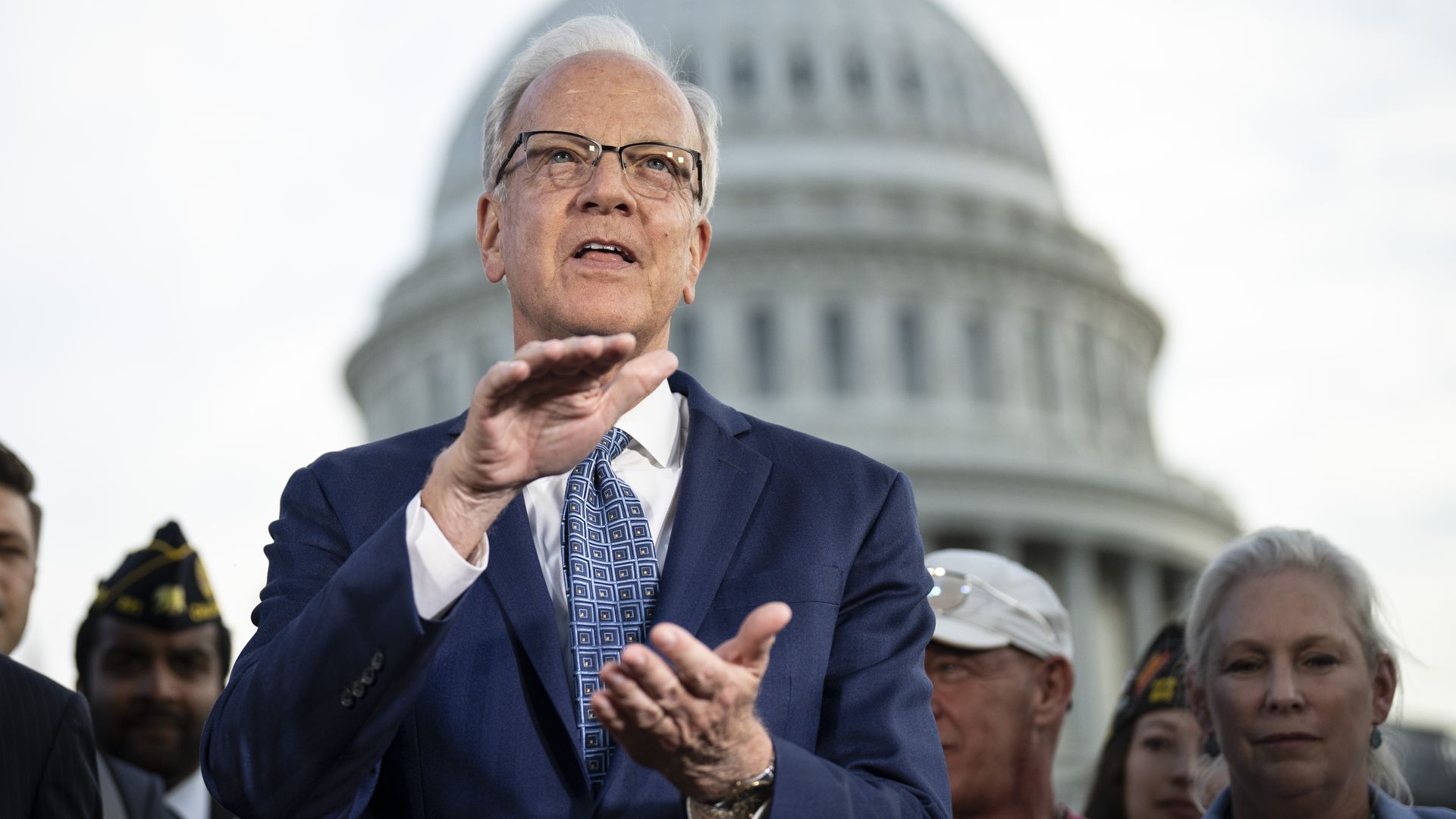 Hundreds of thousands of dollars were stolen from the campaign of Sen. Jerry Moran (R-Kan.) by a cybercriminal, his campaign office said in a filing to the Federal Election Commission.
Driving the news: A campaign spokesperson told NBC News that the FBI has opened an investigation into the matter.
Moran's campaign said in the filing from December that the campaign sent two fraudulent wire invoices that totaled $690,000.
One wire payment was sent on Oct. 25 for $345,000, while another was sent for the same amount on Nov. 9, according to the filing.
On Nov. 23, the campaign recovered $168,184 of the stolen funds.
Raw Story first reported on the letter.
What they're saying: "Cybercriminals targeted the accounting firm employed by Moran For Kansas and money was wired to fraudulent bank accounts," Tom Brandt, the spokesperson for Moran for Kansas, told NBC News.
Brandt told NBC that the campaign is "pursuing all avenues available to recover the money" and that the FBI has opened an investigation.
"The campaign also consulted with the FEC on how to transparently report the unauthorized expenditures," he said.
The FBI told Axios it is "aware of the incident" but they would not confirm an investigation into the alleged theft.
The big picture: Cyberattacks against political campaign funding emerged as a growing threat in the 2018 midterms, Axios previously reported. Some of the tactics included transferring money or cutting off donations.
More from Axios:
The newest target in political cyberattacks: campaign pocketbooks
Go deeper