Religious leaders file lawsuit challenging Missouri's abortion ban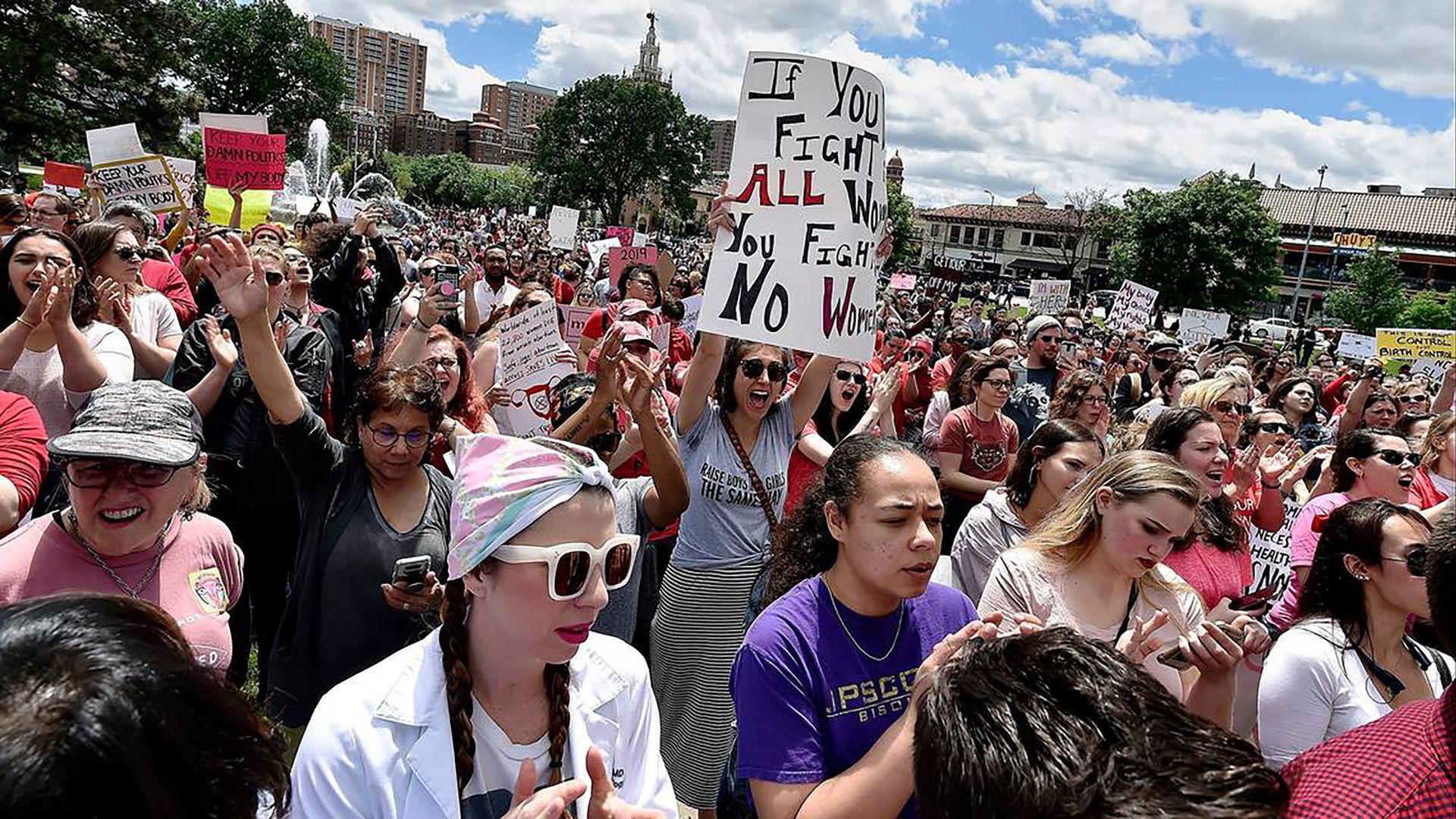 A group of religious leaders from Christian and Jewish faiths filed a lawsuit this week challenging Missouri's abortion ban.
Driving the news: The suit argues that the state's abortion ban and related restrictions unconstitutionally impose one narrow religious doctrine on all Missouri residents and violate the separation of church and state, according to the National Women's Law Center, a partner in the lawsuit.
The big picture: The suit, filed in St. Louis, is one of many seeking to challenge restrictive abortion laws enacted after the Supreme Court overturned Roe v. Wade last summer.
State legislatures are starting their first full sessions since Roe was overturned nationally, with many lawmakers ready to either expand or limit access to abortion.
Details: The lawsuit, on behalf of 13 Christian, Jewish and Unitarian Universalist leaders, was filed by the Americans United for Separation of Church & State and the National Women's Law Center.
It seeks a permanent injunction stopping the state from enforcing its abortion ban, as well as a declaration that provisions of the law violate the state's constitution.
What they're saying: "What the lawsuit says is that when you legislate your religious beliefs into law, you impose your beliefs on everyone else and force all of us to live by your own narrow beliefs," Michelle Banker of the National Women's Law Center, the lead attorney in the case, said per AP.
"And that hurts us. That denies our basic human rights."
Zoom in: Minutes after the Supreme Court ruled to overturn Roe v. Wade, Republican Gov. Mike Parson and then-Attorney General Eric Schmitt filed paperwork to enact a 2019 law banning nearly all abortions, which could only go into effect if Roe was overturned.
Currently, Missouri law bans abortions except in cases of medical emergencies.
Providers who perform or induce an abortion can be charged with a felony punishable by five to 15 years in prison.
The law, however, holds that women who undergo abortions cannot be prosecuted.
But state lawmakers are now considering a bill that would define a fetus as a person and could allow prosecution of patients unless that patient argues they have been "coerced" into getting an abortion.
Go deeper: The post-Roe fight dividing anti-abortion activists
Go deeper